JUSTICE G D KHOSLA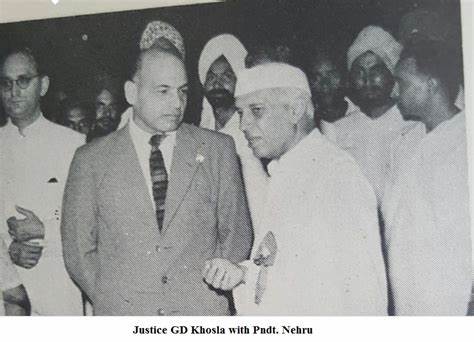 There was a tough time for India. New blossoming sovereignty was deeply saddened up till the very core of it. The idol of peace was shot and he dropped dead, at the capital on the nation in front of hundreds of people who loved and followed him. It was Godse and Apte who planned and execution of M Gandhi. And among all others, Sardar Patel was in deep shock. He wanted to hang everybody who was alleged to have conspired against Gandhi.
The blame was shifted to all the RSS party with many big names involved like Vinayak Sarvarkar and Pandit Bhadrigopal. Many were detained, arrested and harassed, many faced discrimination and insult because of the actions of two individuals.
There was chaos, and among the chaotic repercussions there was some faith on the judiciary of india. The unbiased and clear-thinking bench of court, led by Justice Khosla approached on a very controversial but true judgement of releasing the workers of RSS, clearing it's name from the conspiracy group and serving justice to them, they showed the nation what it is to separate noise from facts and doing what is right even when the nation will question you or even hate you for that.
JUSTICE S A BOBDE
Justice Sharad Arvind Bobde is the current chief justice of india, serving his tenure succeeding Justice Ranjan Gogoi. It was difficult times when he sworn in as the CJI because there was havoc already on the Ayodhya verdict. But he fit himself seamlessly.
His verdict on cutting of 300 heritage trees in West Bengal for five Railway over-bridge construction was just perfect. With growing temperature of this planet, most of the known celebrities and leaders turn hypocritically on the issue of global warming and most importantly the immaculate need of trees. With a consultation committee's report, Justice Bobde told the Government that it will cost around 2.2 billion rupees for compensation in return for cutting down those trees. This verdict was overshadowed by governments and to save face, they did not comment on this. The media also nearly ignored this topic and sneaked socio-political gossips instead.
JUSTICE P N BHAGWATI
Justice Prafullachandra Natwarlal Bhagwati was the 17th chief justice of India. He delivered some very landmark judgements during his tenure, one of it is Mary Roy case for Syrian Christians. Kerala was preconditions of patriarchy, and it was clearly witnessed in its property inheritance law which was followed before this judgement. Women of Syrian Christian community of Kerala were not supposed to inherit any property from father, if tried to do so, they can be expelled from the community of even worse.
Mary Roy is an activist, she heard it, fought this case in supreme court of India and apex court did not refrain from deliver this landmark judgement, who's bench was led by Justice Bhagwati.
 JUSTICE J A KHEHAR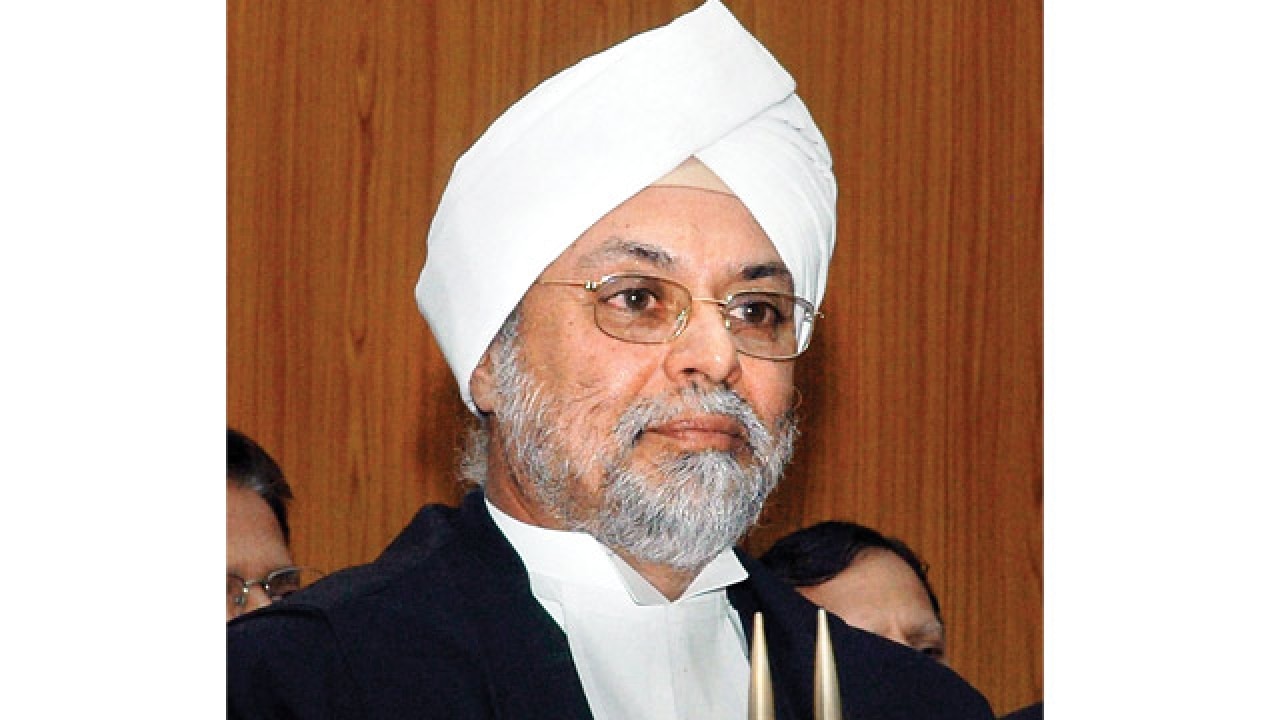 A nine-judges bench settled the decisive verdict of Right to privacy as the fundamental right associated with the third part of the Constitution of India. The bench was led by Justice Khehar and it over-ruled prior judgements of court in MP sharma case and Kharak singh case.
The right to privacy is a fundamental right covered under article 21 of Constitution, and six out of nine judges wrote their belief in privacy as they think suits best, which was later compiled for the final verdict.
JUSTICE DEEPAK GUPTA AND MADAN B LOKUR

Justice Gupta and Lokur were eminent while delivering a landmark judgement in Haryana. The condition of women in Haryana is ludicrous, it has been like this because child marriages are very common in those areas, villages don't follow norms and laws laid down by the government and marry off their daughters sometimes to older men.
In a landmark verdict, the bench of these two judges held that sexual intercourse with minor wife is illegal, this verdict will turn out to be miraculous in saving mortality of young women who die at the time of labour and also save mental strength as young girls are sensitive and cannot adapt these intercourses, they could hurt them for life.
*The information and views, thoughts, and opinions expressed in this article/text belongs solely to the author, and not necessarily to the author's employer, organization, committee or other group or individual. It was a mere blog article written with no intention than to express and spread information stated in it.*