The significance of Korean culture is increasing day by day in the outside world and India is no exception to it.Whether it's k-pop or k-drama , people love it.
So,It was the summer of 2018 , when one of my friends suggested me to watch a k-drama called 'Boys over flowers' and i immediately said NO to it because i was not familiar to Korean culture.My initial thoughts were that Asian dramas are always cringe and i thought it will be just like the Indian daily soaps!
But god, i was wrong , i binged watched 'what's wrong with secretary kim' one day and after that i never looked back, i loved watching it and regretted having a stereotypical attitude towards them. Well, some of them are cringe (as no TV industry produces 100% quality content all the time), you just have to ask a right person or read reviews.
Here are my k-drama recommendations which will make you a k-drama addict for sure;)
1.Guardian:The Lonely and Great God
~Aired: 2 December,2016 - 21 january,2017
~Genre:Fantasy, Romance, Drama
~Episodes:16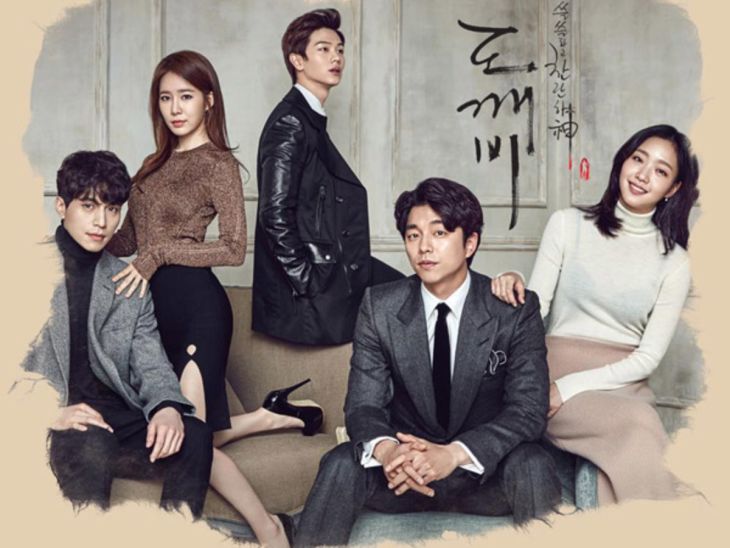 Popularly known as GOBLIN , this k-drama is one of the most addictive k-dramas out there!
It revolves around the life of a immortal military general , Kim Shin from the Goryeo dynasty ,who is punished by the Almighty to remain immortal to endure the pain of seeing his loved ones die as the punishment of killing soldiers in the war.The only way to end this curse is Goblin's bride who can pull out his sword to end his immorality.His fate changes when he meets a bubbly high school girl Ji eun-tak.
Everything is perfect about this drama, from aesthetic sceneries ,comedic duo of goblin and grim reaper, romance to powerful second leads !
2.SKY Castle
~Aired:23 November,2018 - 1 February,2019
~Genre:Satire,Psychological Drama,Mystery
~Episodes:20
SKY Castle is a luxurious residential area in Seoul ,Korea where rich people live.This satirical drama closely looks into the materialistic desires of upper- class parents in Korea and how they ruthlessly secure the successes of their families even at the cost of destroying others' lives.Everyone pretends to be friends, but mostly , they all despise each other to the core.Following a tragic incident in the castle, the fate of these people change and many revelations are seen.
This drama has managed to keep me at the edge of my seat till the very end.From the first episode, it includes lot of complexity and mind games. The overall message of this drama is to not go hard on children, let them be what they want to be , not what the parents want and how appearances can be misguiding.
3.Crash Landing on You
~Aired:14 December, 2019 - 16 February,2020
~Genre: Romance, Drama, Comedy
~Episodes:16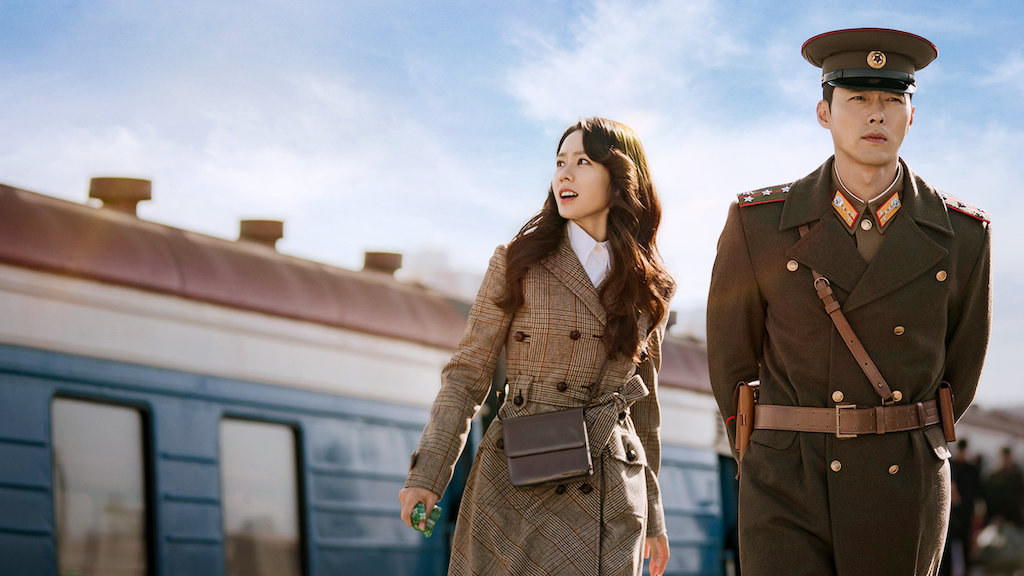 If you love Romance with a pinch of comedy and emotional content , this drama is for you!
It follows the life of two completely different individuals living in different countries. Yoon se-ri is a successful entrepreneur in South Korea and Ri jeong- hyeok is a member of North-Korean elite and a captain in the Korean people's army.They meet each other when se-ri's parachute crash lands on the North-Korean DMZ and captain Ri jeong saves her and they gradually start falling for each other when captain jeong hides her in his house.
Apart from amazing chemistry and storyline , this drama also focuses on the bitter relations between both the nations and how stereotyped people are towards one another.
4.Descendants of the Sun
~Aired:24 February,2016 - 14 April,2016
~Genre:Romance, Drama, Action
~Episodes:16
Yoo shi jin is a caption in korean special forces , for whom, his country comes first , whereas Kang mo yeon is a doctor who is too, dedicated towards her profession. They gradually meet and start to go on dates , but shi jin's duty calls and he leaves the country to lead the forces.
After months, they again meet unexpectedly , when Mo yeon and her team is invited to the base camp to look after the victims and Shi jin is posted on the same place! and slowly , they realize , they can't run from each other for too long.
I loved the portrayal of characters in this drama , including the second lead couples.If you love action packed romance, go for it;)
5.It's okay to not to be okay
~Aired:20 June,2020 - 9 August,2020
~Genre:Romance, Drama
~Episodes:16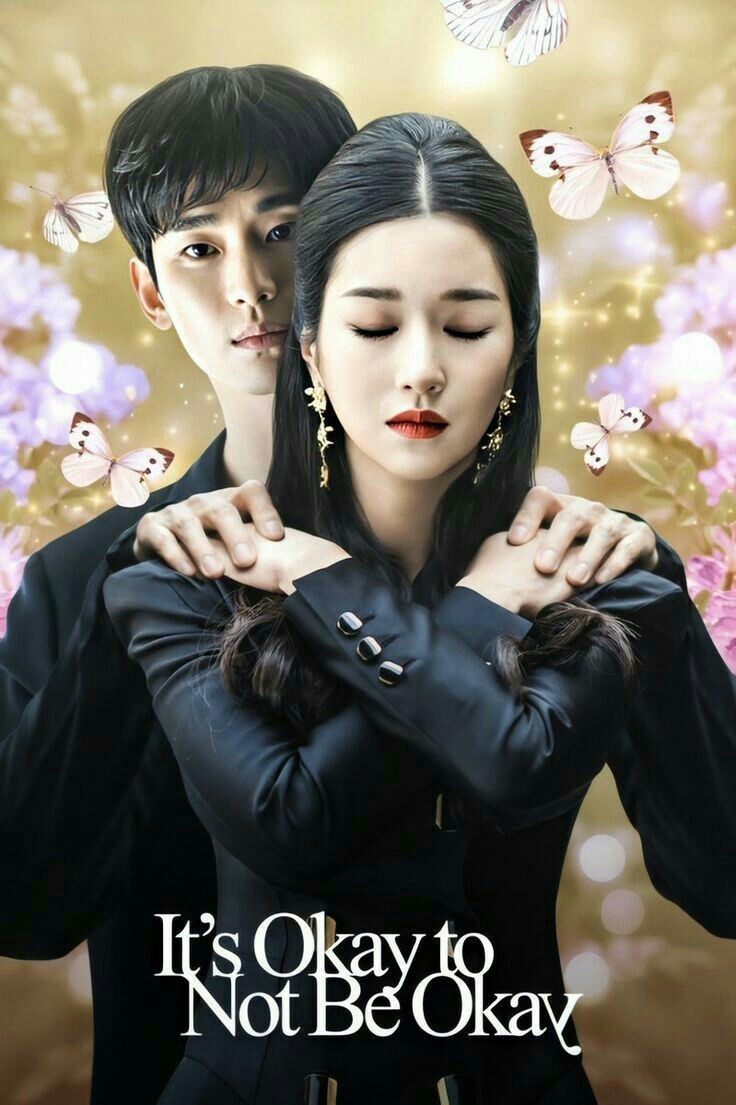 Moon gang-tae lives with his older brother Moon sang-tae who suffers from Autism (developmental disorder) ever since he witnessed their mother's murder.As a result , they frequently move from town to town and Gang tae always works as a caretaker in a psychiatric ward.While working in the hospital , he meets a famous children's book writer Ko Moon-young who is rumored to have anti-social personality disorder.She starts to obsess over him as soon as she finds that their pasts overlap.
I loved two things about this drama the most , one was the issues of personality disorders highlighted along with the importance of Mental health and other was the acting of the main leads: the calm & charismatic aura of Gang tae and the stylish & strong personality of Moon young.
With this , my recommendation list ends, all of these dramas are available on 'Netflix' or Asian drama app called 'Viki Rakuten'
This list includes mostly includes recent dramas , it's not necessary that every k-drama fan recommends you these ones only as choices depends, but these are the most famous ones and good to start if you have never watched any.
Hope this helps to make you a k-drama addict ;)