"If you believe that you were given talent or given a gift, then it's your responsibility to share it."
Every year civilians, cricketers, celebrities, loyalists, activists, politicians and some exceptionally great people receive the honorable Padma awards by the Government of India on 26 th january i.e the Republic day. This civilian award is given to the citizens of India to recognize their contributions in various fields of art, literature, social work,cinema , sports ,public affairs etc.
Through this article I would like to enlighten the readers with the recipients of the Padma Shri awards 2020. It is the fourth-highest civilian award in the Republic of India, after the Bharat Ratna, the Padma Vibhushan and the Padma Bhushan Award. 
Apart from the famous people who we all know such as Arun jaitley, Karan Johar, Kangana Ranaut etc, some extremely virtuous, right-minded and selfless beings were granted the Padma Shri Award, 2020.
1..S Ramakrishnan -
At the age of 20, while completing his task in the naval forces Ramakrishnan broke his spine which ended him up in a wheelchair after several treatments.
He is from tamil Nadu and in 1981 started the 'Amar Seva Sangam'. He initially started with a small piece of land and % disabled children. The objective of establishing the organization was to fulfill the needs of the disabled people living in rural areas.The organization works all together in conducting educational programmes, polio administration camps and setting up of schools for the target community.
He was a keen and passionate individual who dreamt for a wider reach in terms of education to the disabled people.India needs more selfless, aspiring and determined people to make a 100% literate economy.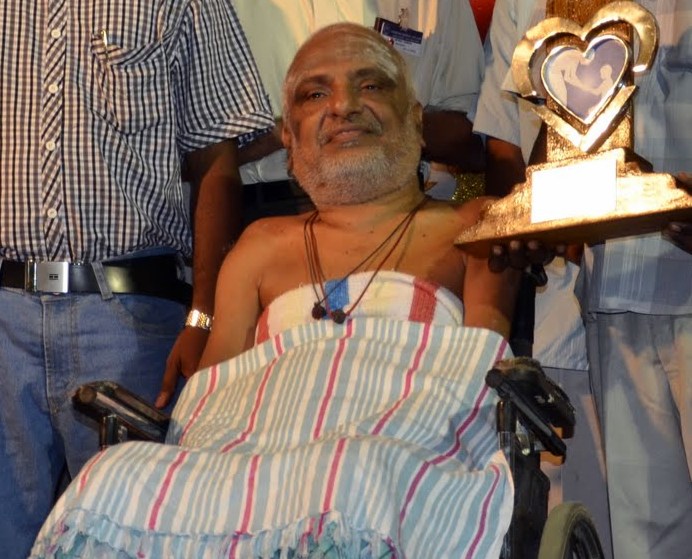 A popular resident of Chandigarg Shri Jagdish Lal Ahuja also known as 'Langar baba' has been enthusiastically conducting 'Langer's' for over 2 decades. At an average 500 poor patients are served daily to cater to their hunger and malnutrition issues.This 85 year old individual is serving people outside the Postgraduate Institute of Medical Education and Research (PGIMER).
Langar is an important part of worship for Sikhs meanwhile a proviso for serving people with food, respect and good deeds of humanity.
Belonging to educated families we may have never felt what hunger and scarcity mean. We always have the option of ordering food from restaurants and cafes. But have you ever wondered what if someday you neither had any money nor a grain of food? Respecting the privilege of being able to afford food peacefully is what half of India dreams off . 'Langar' initiative by the Sikhs is definitely respected and appropriate to serve the needs of the poor because 'when you have a heart then only you can give your heart'.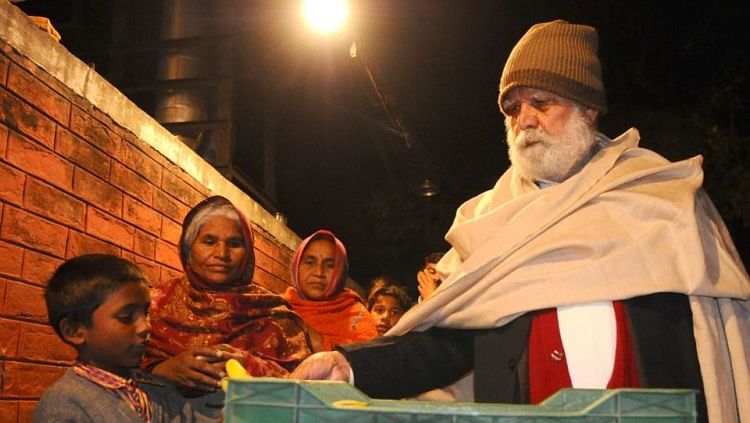 An 84 year old lady is a keen pursuant of the puppetry art form of 'Nokkuvidya Pavakkali'. This art form was traditionally originated in Kerala where puppets are attached at the top of a high stick and are balanced on the upper lip of the puppeteer.
The most intriguing point about this unique art form is that Moozhikkal's granddaughter, Renjini KS, is now the only person in the world known to practise this art.
She is a self - taught tribal woman who comes from Maharashtra and is also known as 'Beej mata'.She has shown a tremendous amount of contribution towards organic farming ,agro- biodiversity fields and landrace conservations. 
Just because she took initiative and implemented proper strategy Two acres of the land which was supposed to be unproductive had begun to yield well.Rahibai is an expert in the field of seeds, crops and various indigenous agriculture innovative techniques which prove to be the boon for the agriculture sector of India.She focuses on the nutritive value of traditional seeds and believes their quality much higher than the hybrid seeds. The lady also offers training to farmers and students on crucial subjects such as selecting seeds, soil fertility improvement, pest management, and control. 
5.Dr.Ravi Kannan - 
Generally there are no cures for cancer , but their are treatments that too not 100% effective which can help to cure this fatal disease.Dr.Ravi Kannan treats cancer patients for free at Cachar Cancer Hospital and Research Centre in Silchar.Teachers and doctors are considered next to god and our hero Kannan sir proved so.The hospital strives to provide free food, employment , accommodation and treatment to cancer patients belonging to every socio- economic background. Over 7000 patients had been treated by Dr.Ravi. Today education and health care in urban areas is merely a business jst to exploit people to earn money. We need more selfless people like doctor Kannan to make education and health facilities more affordable to the general public.if not free then the charge should be such that a common man dies not feel dominated from the rick backgrounds in the urban sector.
'You can't feel money's worth unless you face it'