Today women are ruling all over the world in every field. Nowadays women are not only handling their homes but also the entire nation. Talking about Jacinda Ardern, she is the perfect example of women empowerment. She is loved and respected all over the globe. And today I am going to discuss about her in this article.
The woman Prime Minister of New Zealand.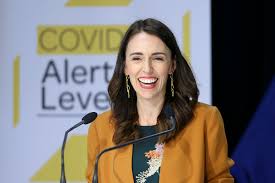 Jacinda Ardern the woman Prime minister of New Zealand has not only supported the people of New Zealand through the most horrific of circumstances and shown the world what decisive leadership looks like.
She impressed people all the world with her clear and impactful communication style. 
Ardern's communication style and her response to the Christchurch tragedy make her such an impactful and influential leader. And her approach to leadership and communication translated into the so-called 'Jacindamania' has resonated the world over.
Five things one should learn from Ardern:
In the past week Ardern has become New Zealand's
mourner-slash-comforter-in-chief.
She voiced the nation's grief
She gave the people of New Zealand language in which to talk about unprecedented
attacks. She voiced the grief of nation and stated that these values cannot be
shaken by the attack. She is such a courageous and powerful leader.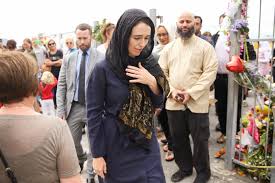 She actually connected with the emotions of new Zealanders that they are
experiencing. She is addressing the families of victims. She is a kind,
generous leader who worry about her citizens and who feel their pain.
She walked alongside her people
Ardern is always besides her people. She treats them like their families and not
showing the boss attitude and that's what makes her so lovable by her citizens.
She made a statement for the families of victims, "we cannot know your grief,
but we can walk with you at every stage."
She communicated quickly and immediately
She communicates her thoughts quickly without wasting any time. In the crisis, you
may not answer all the questions but you absolutely must step up and that is
what she does.
Whether a Prime minister or any common man, if he is a trustworthy person everyone will
definitely love him. And here Ardern is a trustworthy woman. And trust comes
from two things i.e., character and competence. She is excellence in both.