Hello readers! Welcome back!
Hope you all are well:)
So, today I'm here with a new article .i.e.,
6 K-DRAMAS THAT YOU SHOULD NOT MISS
1.Legend of the blue sea | Romantic comedy+ Fantasy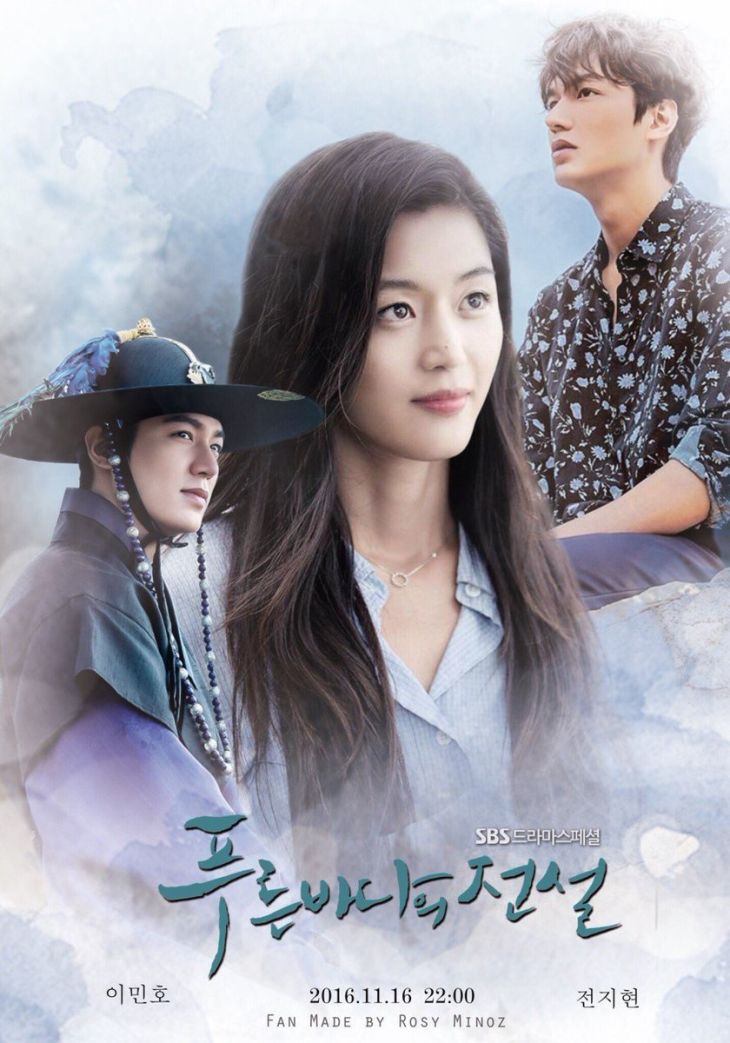 Main cast- Lee Min-Ho as Heo Joon-Jae & Jun Ji-Hyun as Shim Cheong
This k-drama follows love story between a human and a mermaid, inspired by a historical tale about a mermaid. 
Shim Cheong (Jun Ji-Hyun) is a mermaid who follows her only true love from Joseon Dynasty, a nobleman's son Kim Moon to modern-day Seoul Heo Joon-Jae (Lee Min-Ho). Kim Moon (Lee Min-Ho) in Joseon Dynasty is a king but Heo Joon-Jae in modern-day is a con-artist (a person who tricks people to draw out money). Heo Joon-Jae meets Shim Cheong and took her home as she had no place to stay because she came from sea but his main reason of taking her to his home is $6 million jade bracelet which she wears. 
A dangerous killer Ma Dae-young (Sung Dong-il) sent by Heo Joon-Jae's stepmother who wants to make her own son the only heir.
Can Shim Cheong survive after shifting environment .i.e., from sea to land ? Will she be able to protect Heo Joon-Jae from the danger?
2.While you were sleeping | Romantic comedy + Fantasy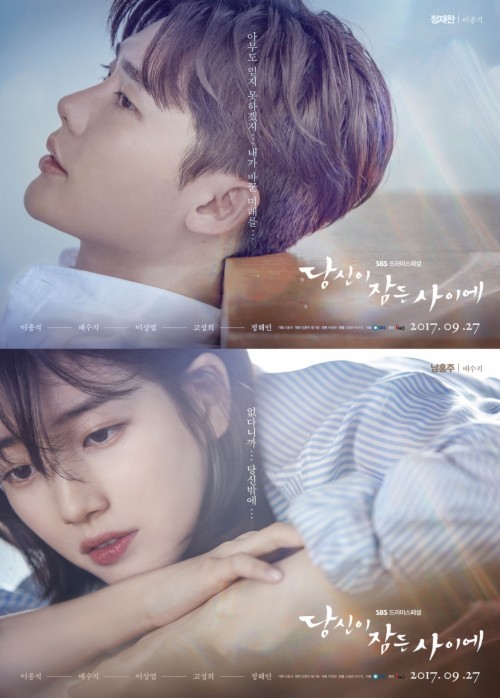 Main cast- Lee Jong-suk as Jung Jae-chan, Suzy as Nam Hong-Joo and Jung Hae-In
The drama revolves around three person who can see bad premonition dreams .i.e., they can see future accidents happening in their dreams. Nam Hong-Joo (Suzy), a reporter who quits her job because of a bad premonition dream, lives with her mother who is a widow and she helps her mother in running restaurant. Jung Jae-chan (Lee Jong-suk) is a rookie prosecutor who's younger brother is in high school. Han Woo-Tak (Jung Hae-In), a young police officer.
Nam Hong-Joo has the ability to see bad events before they happen but she often fails to do anything about it. 
One day Jung Jae-chan see a dream about accident of Nam Hong-Joo and Lee Yoo-Beom (Lee Sang-Yeob), a ruthless lawyer, who can make criminal as innocent and innocent as criminal.
He decides that if it is really going to happen then he will stop it. By saving Nam Hong-Joo and Lee Yoo-Beom from accident, Han Woo-Tak also get saved. From then Nam Hong-Joo, Jung Jae-chan and Jung Hae-In starts having dream of one another. Will they be able to prevent their closest ones from getting hurt.
3.Suspicious Partner | Romantic comedy + Thrill and suspense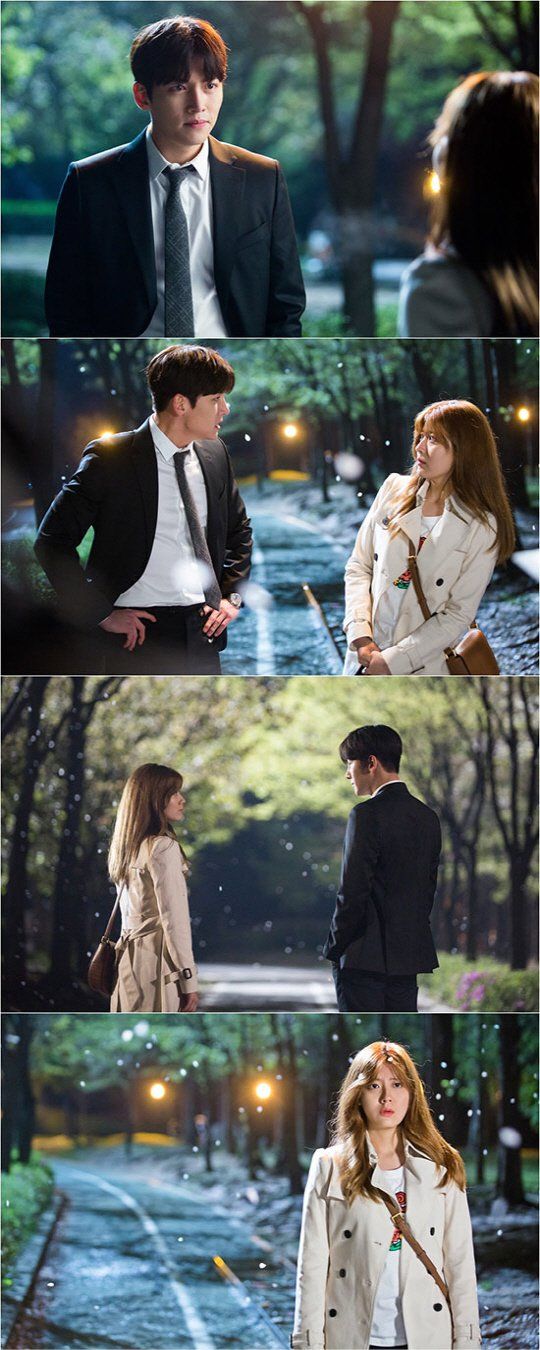 Main cast- Ji Chan-wook as Noh Ji-Wook & Nam Ji-Hyun as Eun Bong-hee
Suspicious partner is a drama based on an exceptionally intelligent prosecutor Noh Ji-Wook, and a rookie Justice Department intern Eun Bong-hee who always seems to be in embarrassing and unfortunate situation. Eun Bong-hee gets falsely accused of murdering her ex-boyfriend. Noh Ji-Wook gets demoted from a prosecutor to a lawyer because he risks his career to save Eun Bong-hee. Because of their families matter, their career and love lives gets complicated. One thing that United them was finding the real culprit of rape-murder case which they had to solve before they run out of time and get themselves killed.
4.The K2 | Politics + Action + Romantic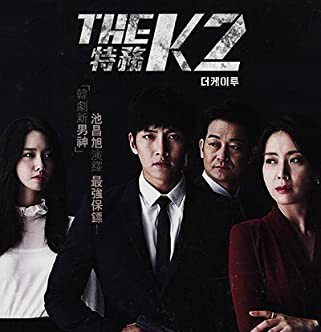 Main cast- Ji Chan-wook as Kim Jae-Ha & Yuna as Go An-Na
Kim Jae-Ha ( Ji Chan-wook ) was a mercenary soldiers named K2, who suddenly turns into fugitive and start escaping from one place to another because he was accused of killing his girlfriend when he was serving in Iraq. He comes Korea back and gets a job as a bodyguard of Cho Yoo-Jin (Song Yoon-Ah) who is the owner of JSS Security.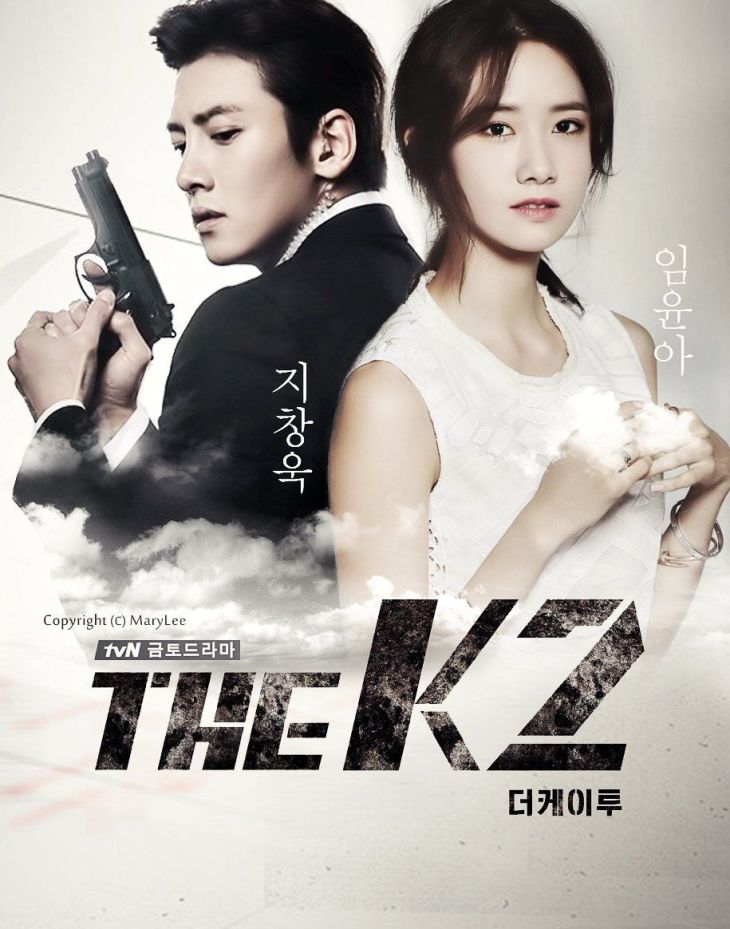 Kim Jae-Ha believes that his girlfriend get murdered on the order of Park Kwan-Soo (Kim Kap-Soo), who is the leader of the current ruling party and Kim Jae-Ha uses his new job to plan revenge on him.
Later Kim Jae-Ha gets assigned to illegitimate daughter of Se Joon .i.e., Go An-Na (Yoona), they began developing feelings for each other. Kim Jae-Ha doesn't know that the one who harms Go An-Na is Cho Yoo-Jin. What he will do after knowing it?
5. W- The two worlds | Romantic comedy + Fantasy + Thriller & suspense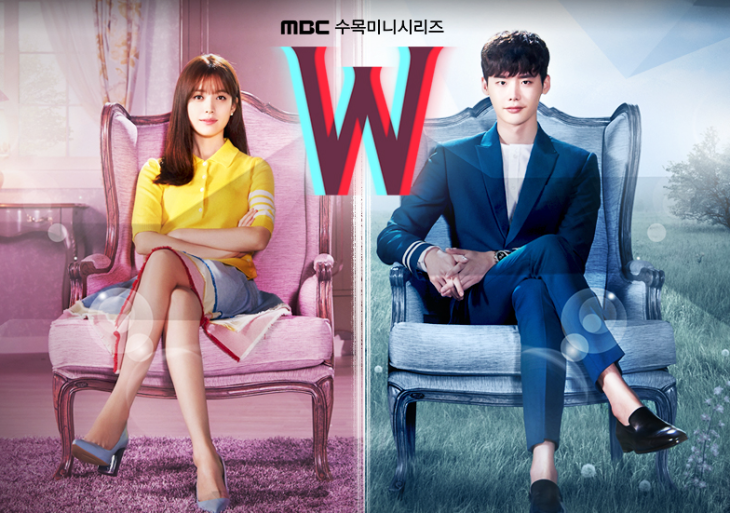 Main cast- Lee Jong-Suk as Kang Chul & Han Hyo-Joo as Oh Yeon-Joo
Oh Yeon Joo (Han Hyo-Joo) is a student of cardiothoracic resident. Her father is a famous comic book creator who gets disappeared, she looks for her father but end up getting pulled by a man in blood .i.e., Kang Chul into a different world. Kang Chul is a former Olympic gold medalist in shooting who is accused of murdering his family. How both worlds will intervene each other and what will be the effect of it on oh Yeon-Joo and Kang Chul's life ?
6.Melting me softly | Romantic comedy + crime & mystery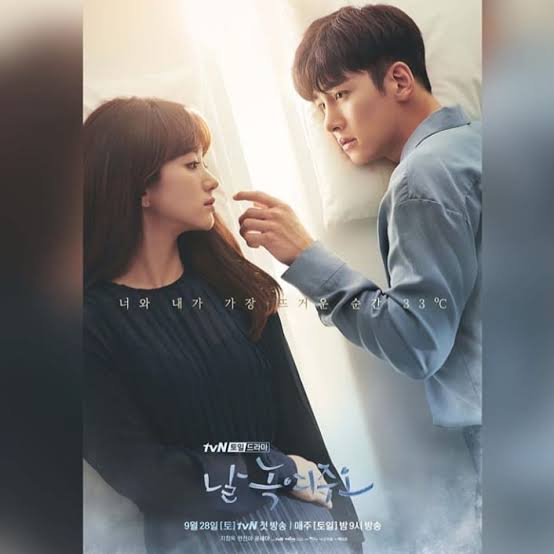 Main cast- Ji Chan-wook as Ma Dong-Chan & Won Jin-Ah as Go Mi-Ran
Go Mi-Ran (Won Jin-Ah) is a job seekers who is offered that if she takes part in cryogenic freezing program she will be given around US $4200 in which she was told she will be freezed for 24 hours and then she can leave. Ma Dong-chan (Ji Chang wook) a popular TV producer, he is very serious when it comes to work. He also get freezed but because of some problem, instead of getting freeze for 24 hours both freezes and wakes up after 20 years. Freezing stopped their growth of body and memories, they haven't changed at all.
Things become harder and complicated when the duo discovers that if their body temperature rises above 33°C, they will die.
Will they be able to discover the mysterious reason of them being frozen for 20 years and about Dr. Hwang, the one behind the freezing project.
Thank you:)