72 hours in my city
72 hours! that is actually about 3 days staying in my city. So first of all let me introduce you all about my city, I belong to a small city of Uttar Pradesh named Shahjahanpur. I know many of you must have not heard about this city, so let me take you all to the virtual tour of my city SHAHJAHANPUR.
Shahjahanpur is known as shaheedo ki nagree as it is the land of freedom fighters. Shahjahanpur was established by Dilir Khan and Bahadur Khan, sons of Dariya Khan, a soldier in army of the Mughal emperor Jahangir. I have been born and brought up in Shahjahanpur and I have seen a huge development in these 18 years. There is no doubt that it is a small city but you will find each and every facility here. From past few years our city has developed a lot. Places where there were no pakki roads are now having huge buildings, cafeterias, restaurant etc. I still remember when I was a kid, I use to say to all my relatives that we don't have anything to visit in Shahjahanpur. But today we are having so many good places to visit here. Talking about the climate, Shahjahanpur has a tropical climate.
So let me begin this virtual journey of 72 hours with you in my city Shahjahanpur.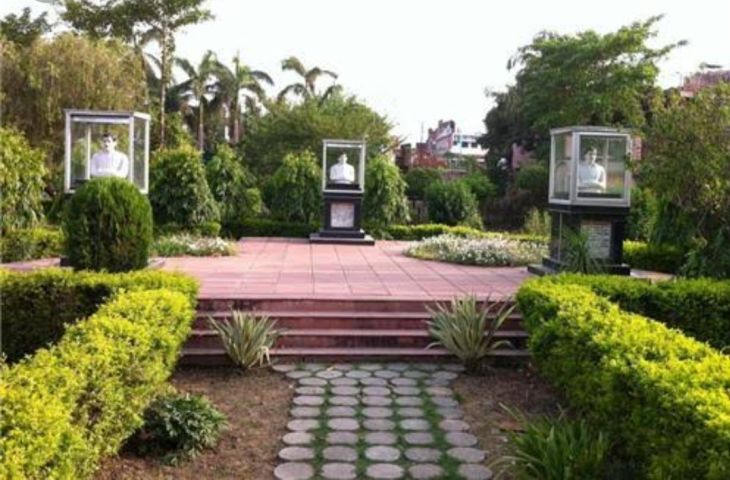 As you step out of the Shahjahanpur railway junction you will find lots of restaurants and dhabas near you. Here we have a large variety of food stalls where you can enjoy the delicious food. Each day we find a new cafe opened in our city. Some of the famous cafe where teenagers love to visit are Seed Cafe, Pizza 99, Go69, Pizza Mania, Royal Brands and Cafe, London shakes etc,. We have very famous Satyam hotel, Royal panna, Nainital dhaba and recently THE GRAND ARC is opened here. After having the food I will definitely like to take you to the nearest park – 'Shaheed Park', it is one of the largest and oldest park of our city. Here you can visit Hanumat dhaam which is a 100-feet tall statue of Lord Hanuman on the banks of Khanaut River draws a lot of tourist attention.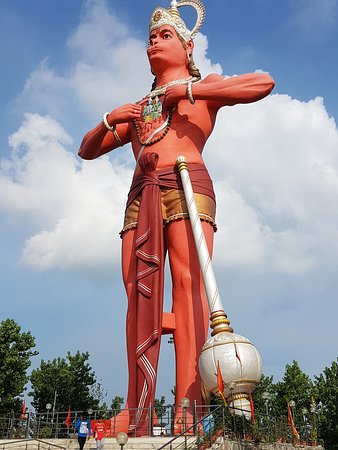 Shahjahanpur is well known for its carpets, especially knotted carpets. The designs are rich in color and each carpet is unique. Other than carpets, Shahjahanpur has a jewelry or Sarrafa market which visitors can take advantage of.
So guys hope you all liked my city and would like to visit here once.