Hello readers,
Today I am here with you all with the review of an amazing web series that is Asur.
Number of episodes: 8
Number of seasons: 1
Genres: Thriller, Mystery, Crime Novel, Crime TV genre
Ratings: 3.5/5
The word "Asur" means devil. The story of Asur has 3 main characters:
Nikhil Nair - forensic expert turned teacher
Dhananjay Rajpoot - an officer of the central bureau of investigation
Shubh - a young boy born in the family of pandit
The story is very mysterious even till the end you can't even find that who the real Asur is? Nikhil Nair living in abroad gets the coordinates of the murders. Dhananjay Rajpoot tries to solve out these cases. The killer follows the same pattern, thoroughly planned assaults targeted at random people at random locations. In all the murders, there are two common things:
1) cutting off one finger
2) the mask of the devil
The whole story revolves around the three main characters. The murder was planned in such a way that no clue gets left. The victims were given a very offensive death.
The main question is this, why these murders are taking place?
One priest believes on hindu mythology that if his son was born on the day of devtas' day then his son will be very talented but his son taken birth on the day of devil's day. At the time of delivery, the priest's wife died. The priest started calling his son "Asur". The child got addicted to this word and started thinking that he is an Asur. He plans all these murders for giving a message to god. So that the god arrive on the earth and he may fight with him. Asur (Shubh) takes all those persons as his victim who are kind souls.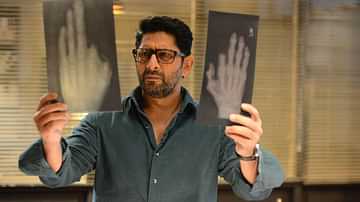 But Shubh never kills his victims on his own. He had many followers who do it for him. Nikhil lost her daughter in the end for saving the life of some victims. Dhananjay lost his wife in such murders. They both lost their loved ones because of Asur.
In the end, Asur (Shubh) was still not revealed.
The mystery that where the real Asur, the mastermind is? Still exists.
Maybe the mystery gets solved in next season.
I am eagerly waiting for next season.
It is a must-watch web series. I just loved it and wants to see many more web series like it.
Thank you...
I appeal my readers to watch😋 it and don't forget to share 😜your review in the comment✍️ section.