It was a high time for Hodophiles ( One of loves travelling) around the world as they were locked up in homes due to COVID-19. Now, as things are returning back to normal travelers must be eagerly waiting for a tour. So here's a list of some great places where you can have fun and the best thing is they will not burn a hole in your pocket.
1.Kodaikanal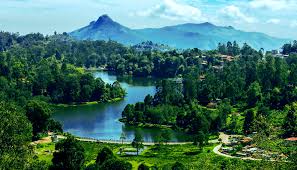 Kodaikanal is a hill station located in Tamil Nadu. Kodaikanal, the princess of hills is one of the most sought after south Indian hill stations. It competes with the likes of Munnar - also called the Kashmir of Kerala and Ooty - also called the Queen of hills and yet its beauty and charm makes it a darling of traveller's heart, just like a princess. Kodaikanal is a perfect choice for budget trips in India if you are travelling solo or with friends. Sparkling lakes, lush greenery, clouds and mist, and beautiful hills make it a perfect destination to be when you wish to escape the chaos of the city life. Cost including Food and Stay is 1500-2000 per day. The best time to visit is October- March.
 2.Itnagar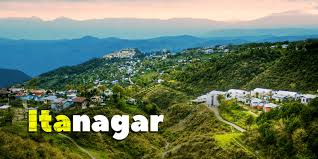 Itanagar is capital of Arunachal Pradesh. Pleasant climate, scenic vistas and naturally rich environment make Itanagar a perfect destination for long vacations. Housing a large population of the  tribes, Itanagar offers a wonderful experience with its unique culture. A quaint city and the capital of Arunachal Pradesh, Itanagar is a northeastern delight for budget travel in India. Situated at the lap of the mighty Himalayas, Itanagar is a mesmerising place to visit for solo travel or a fun-filled family trip. The incredible climate, classic Buddhist architecture and culture, sparkling streams and the serener greenery around will make you fall in love with the place over and over again!Cost is 2000-2500 per day and best time to visit is October- April.
3. Pushkar
It is a city located in Ajmer district in Rajasthan. It is located amidst the western Aravalli Range on the shore of the natural Pushkar Lake, around 10 kilometres from the city of Ajmer in Rajasthan. And since Pushkar is a part of the torrid desert state, it has particularly warm summers and cool, pleasant winters with moderate rainfall in the monsoons. Pushkar is believed to have been an ancient city as it has found mentions in many Hindu mythologies and other important Indian scriptures. Hence, the colourful and different history of this Temple Town has garnered attention from domestic and international tourists, many of whom are also devouts. It has around 100s of temples. A religious site at the border of the Thar Desert, Pushkar is famous for camel rides, delicious street food, Jagatpita Brahma Mandir among others. Pushkar is one of the cheapest travel destinations in India to visit with family, friends or alone as apart from temples, you can also explore the lakes, 52 ghats, palaces, bazaars or even camp at the desert area.Cost is 1800-2500 per day and the best time to visit is November- March.
4. Darjeeling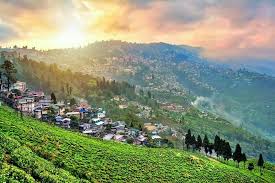 Nestled among the rolling mountains with the glistening Mt Kanchenjunga towering over the azure sky, Darjeeling fondly called "Queen of the Hills" provides a perfect gateway for those seeking to be in harmony with nature. Darjeeling is a must-visit place for both budget and leisure travelers. From enjoying a ride in the Himalayan Railways up till the highest altitude railway station (Ghum Railway Station), watching the spectacular view of Mount Kanchenjunga, gorging on piping hot desi Chinese food, to visiting the Himalayan Mountaineering Institute, Darjeeling makes for a perfect budget travel destination in India. It offers tranquility away from the hustle of city life. Cost is 1100-1500 per day. Best time to visit is March- May, October- November.
5. Goa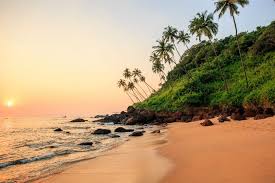 East meets West in this sun-soaked state, where Indian culture intertwines with Portuguese influences left over from a 500-year occupation. The beaches have long served as a magnet for travelers. Experience the wild, crazy or serene side of Goa at your own pace while travelling on a low budget in the party capital of India. Unimaginably cheap booze, lots of shared accommodations that are easy on your pocket and an incredible variety of food and other delicacies give you a chance to enjoy the best of Goa. Cost is 700-1500 per day. Best time to visit is October- March.
6. Kutch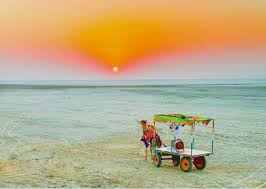 If you are looking for historical and adventurous place then Kutch is the place you would want to explore. The architectural grandeur, cultural marvel, and sumptuous cuisine are bound to make it difficult for you to leave. Kutch lies on the India-Pakistan border, and you can see parts of Pakistan from here. The Kutch Handicrafts will catch your attention for sure. The stay is low as 200-600 per day; food is available at extremely low cost i.e. 200-300 per day.
These were some of the budget friendly destinations for your next trip.
"Travel is the healthiest addiction."