Romance is one of my favorite genre in reading. There are so many trops in romance and i like some specific ones  .
Romance is the genre you can experiment with the most .You can so much from it about relationship and all. i really don't like the abusive kind of sexual scene in romance book.
1) vicious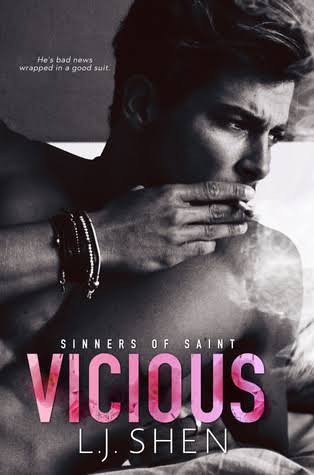 Rating:- 5/5
Status :- series ( book 1l)
Just loved it
Synopsis:
Emilia
They say love and hate are the same feelings experienced under different circumstances, and it's true.The man who comes to me in my dreams also haunts me in my nightmares. He is a brilliant lawyer. A skilled criminal. A beautiful liar. A bully and a savior, a monster and a lover.
Ten years ago, he made me run away from the small town where we lived. Now, he came for me in New York, and he isn't leaving until he takes me with him.
Vicious
She is a starving artist. Pretty and evasive like cherry blossom. Ten years ago, she barged into my life unannounced and turned everything upside down. She paid the price.
Emilia LeBlanc is completely off-limits, my best friend's ex-girlfriend. The woman who knows my darkest secret, and the daughter of the cheap Help we hired to take care of our estate. That should deter me from chasing her, but it doesn't. So she hates me. Big fucking deal. She better get used to me.
2)Romancing the duke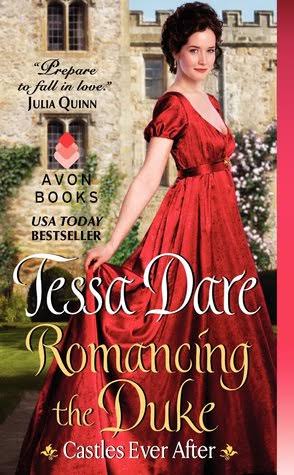 Rating :- 5/5
Status :- series ( caste ever after #1)
One of my favorite historical romance novel.As the daughter of a famed author, Isolde Ophelia Goodnight grew up on tales of brave knights and fair maidens.  She never doubted romance would be in her future, too.  The storybooks offered endless possibilities.And as she grew older, Izzy crossed them off.  One by one by one.Ugly duckling turned swan?
Abducted by handsome highwayman?
Rescued from drudgery by charming prince?No, no, and… Heh.Now Izzy's given up yearning for romance. She'll settle for a roof over her head.  What fairy tales are left over for an impoverished twenty-six year-old woman who's never even been kissed?
This one.
3)The hating game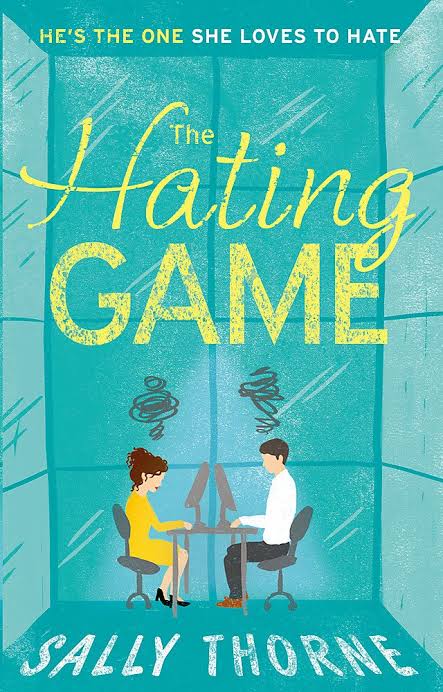 Rating :- 5/5 stars
Status :- Standalone
"The trick is to find that one person who can give it back as good as they can take it."What a book! When I started this one I was simply expecting a simple, cute love story - It is safe to say that I got what I wanted and much MUCH more! This book has quickly become one of my favourite rom coms of all time!
The story was told entirely from Lucy's perspective and I must say she was an incredible narrator. I love how she was portrayed - so sweet, kind, considerate and just down right adorable! It was refreshing that she was genuinely good person, a refreshing, relatable character who I loved from the very start.
Lucy & Josh are two characters who were beautifully crafted & it was a joy to read their story. The Hating Game captures so well the weird & obsessive behaviour you sometimes cannot help when you first fall in love. If you are yet to read this book, then do your heart & soul a favour & relish in this incredibly beautiful and hilarious story.
4) The Unhoneymooner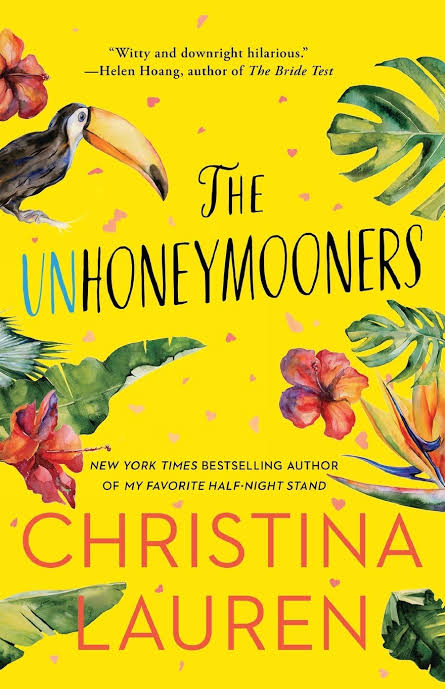 Rating :- 4/5
Status :- standalone
Love the fake dating  trope in this book. I love how they built up a relationship . For me the last part was draggy 😅.
Now lets discuss the plot:-
Olive is always unlucky: in her career, in love, in…well, everything. Her identical twin sister Amelia, on the other hand, is probably the luckiest person in the world. Her meet-cute with her fiancé is something out of a romantic comedy (gag) and she's managed to finance her entire wedding by winning a series of Internet contests (double gag). Worst of all, she's forcing Olive to spend the day with her sworn enemy, Ethan, who just happens to be the best man.
Olive braces herself to get through 24 hours of wedding hell before she can return to her comfortable, unlucky life. But when the entire wedding party gets food poisoning from eating bad shellfish, the only people who aren't affected are Olive and Ethan. And now there's an all-expenses-paid honeymoon in Hawaii up for grabs. A really interesting love story 💕. Highly recommended to romance lovers and beginner

5) Heartstopper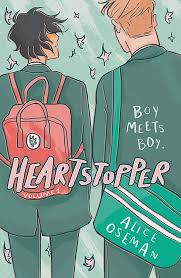 Rating :- 5/5
Status:- series (book 1)
One of my favorite graphic novel of all time. I mean the illustrations are just amazing . I love the chemistry BTW Nick and charlie. Originally its web comic so you can easily find it online.
In this volume we are introduced to the main characters and how to met ,how they fallen in love🙈❤...
You will literally have butterflies in your stomach while reading this .
Its just a short, light , cute kinda read.....
Pick this up and tag me in yr story