In India, Cricket is not just a sport its an emotion not only for fans for players too, In India we have crazy fans of cricket . Craze of cricket is not just only in India, its all over the world.
In India, the first outdoor sport played by childrens, especially boys is CRICKET, and most of them wanted to be cricketer one day. Till 1983, no one was interested in cricket that much, but when India lifted world cup that was the time cricket's craze started. Then Sachin Tendulkar made his debut for India and he created his huge fanbase and craziness among viewers.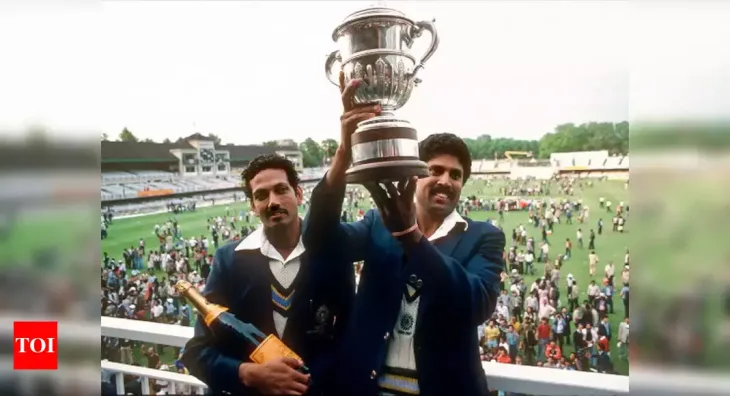 1983 World Cup
After 1983, India didn't won any cup for many years and for that reason many viewers lost interest in cricket. In 2003 India went to finals in world cup, despite of Sachin's brilliant performance throughout the tournament India lost but viewers again got some interest. But After that in 2004 Mahendra Singh Dhoni made his debut and in 2007 he won the T20 World Cup without any senior player and after 28 years India won World Cup under his captaincy and this increased a lot of interest in people about cricket, and in 2013 India won Champions Trophy. MSD is the only captain in world who won all 3 ICC Trophies. And these achievements by Indian team created a huge fanbase not only in India, but all over the world. From underdogs India became Favorites .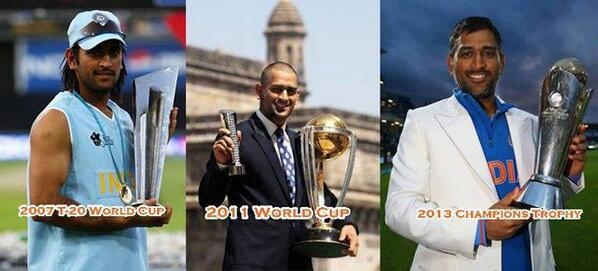 MS Dhoni with all 3 ICC Trophies
Now Virat Kohli is having a huge fanbase especially among girls and I personally think girls started watching cricket because of him. Now let's see where not only fans but also players got emotional.
India's 2015 World Cup Defeat in Semi-Finals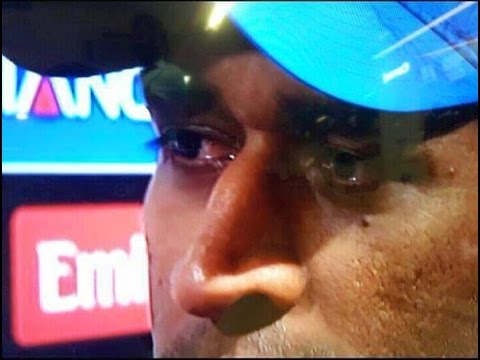 After India's loss in Semi-finals against Australia MS Dhoni became emotional.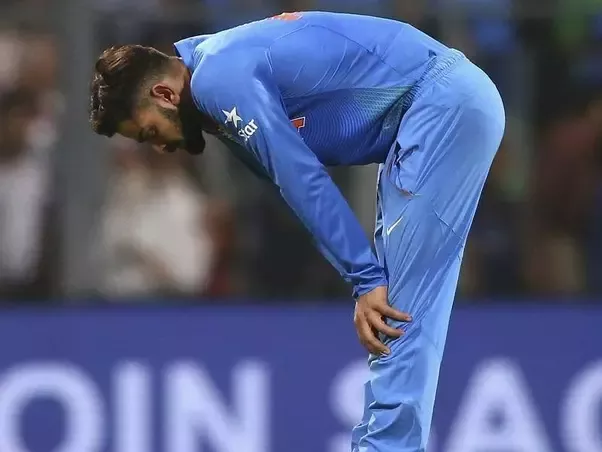 India after defeating Bangladesh and Australia which were must win matches for them entered into Semi Finals against West Indies. Virat and MS Dhoni did great batting and put a great total but due to poor bowling India Lost and Virat was very emotional because he did a great job throughout the tournament.
India's 2019 World Cup Defeat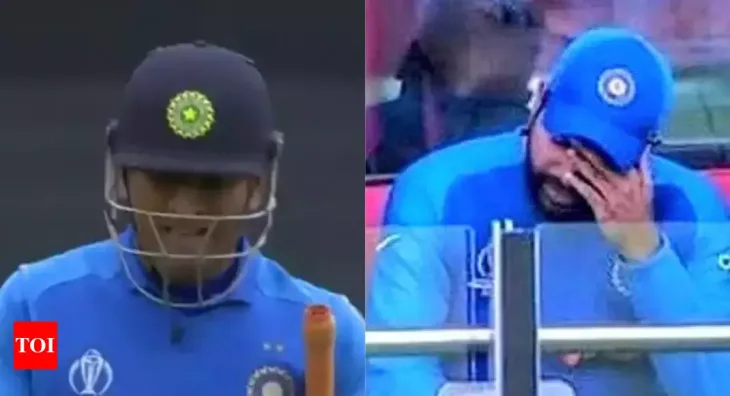 After MSD's wicket MSD and Rohit Sharma became emotional as it was World Cup Semi finals and it was last World Cup for Dhoni and coincidently his last match too. Rohit scored 5 centuries throughout tournament but didn't make it to finals. So, everyone was emotional at that moment.
These were some incidents where fans and players too got emotional .
But earlier people was interested in Men's Cricket only, but now people are getting interest in Women's Cricket and U-19 cricket too.
But now, this craze is turning into fights sometimes. Like in IPL people fights with others because of their favorite team. Not only this, Fans are fighting among them because of their favorite players too like, Fans are fighting because of Rohit Sharma and Virat Kohli that among them who is best player. Both are great players, and they are good friends too but their fans are fighting unnecessarily. That much craze isn't good.
So, I am concluding my article by saying that craze of cricket in India is on another level and it's an emotion for people. And Now Women's Cricket and U-19 Cricket is also getting supported by people that's a good sign but don't fight because of your team or your favorite player.
Mine favorite is Virat Kohli. Who is your favorite, tell in comments.
Thank You for reading!