DARGAVS VILLAGE : CITY OF DEAD
So i was just scrolling my feed on instagram and came across this interesting place in Russia. Dargavs village is known as the city of dead and this tag given to this village attracted me so much to research about this place. As i already mentioned in my previous articles that i love horror stories and places to visit, so this was obvious that I have to find about this place.
It is a very mysterious place with a lot of myths and legends. It was once believed that if anyone tried to get to the city they would never emerge alive. 
Local legends have it that in the 18th century a plague swept through Ossetia. The clans built quarantine houses for sick family members, who were provided with food but not the freedom to move about until death claimed their lives. People who did not have any remaining family members to bury them would just wait in the massive cemetery until their death. It was a very slow and painful way to go, and in the City of Death they stay.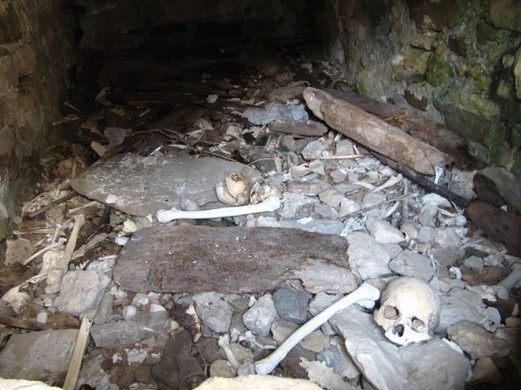 It attracts tourists from nearby as well as all over the world, although due to the difficulty in finding or traveling to the location there are not a lot of tourists at any given time. The local superstitions probably have little to do with the lack of popularity, although they do still linger. 
Locals bemoan the young generation's attraction to bright cities, contending that the young are missing out on a lot. Russia has a lot of truly unique places to offer but these historic sites do not attract much attention. If, however, one spends some time in North Ossetia, they say it's possible to feel the ancient vibes around the city and its surrounding area.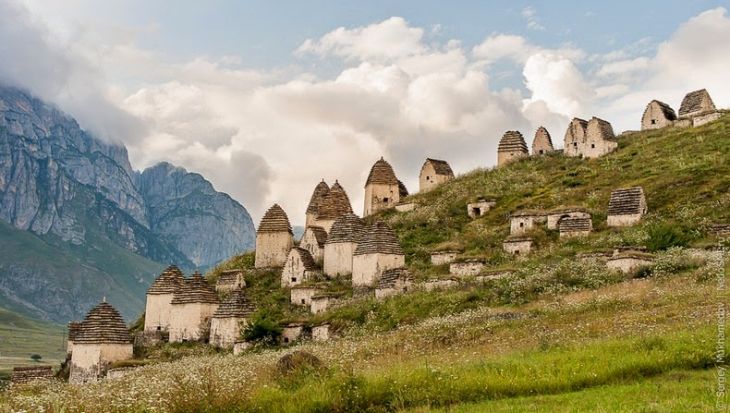 Once you get to the city you will find what at first appear to be lots of little white houses but are actually stone crypts, the oldest dating back to the 16th century. In front of every crypt there is a well that was used to tell if a person made it to heaven. Visitors drop a coin into the well, and if the coin happened to hit a stone at the bottom of the well, it was said to be a good sign.
Things you should know before you go here :
Interesting fact is that this region is a historical region of another people called Ingushetians which live today in a reduced area called "Republic of Ingushetia" only few miles from there. They lost more than a half of their territory since Russia came to this region in favor of Ossetians and Kazaks. Most of names of this region can be translated only from Ingush language which is often hidden by Ossetian policy of assimilation. Each crypt belongs to one family or clan.
I hope you found this article as well as this place interesting and also if i could provide the sufficient information about this place.