"No matter what anybody tells you, words and ideas can change the world"
For all those who know there is something more to them than they have discovered, this is for you.
This movie is one which you can watch at 3 AM wondering about the truths of life but you can even watch it at 11 AM when you can't seem to get on with your day. Rest assured it is going to keep you stuck to the screen for the entire 140 minutes.
The movie revolves around a group of boys who decided to live by the preaching of Carpe Diem, (seize the day) which is taught to them by none other than their quirky professor, Mr. Keating. The plot revolves around the traditional methods of teaching and beautifully depicts that education can go beyond what is taught in textbooks, however unconventional it may be.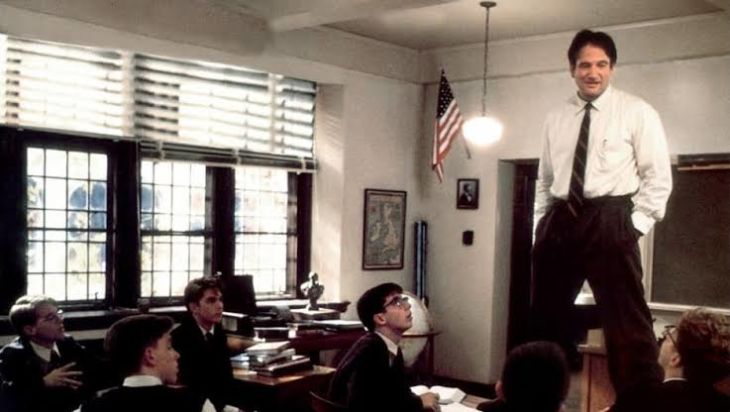 But there is so much more to it- the friendships, the rush of doing something you are not supposed to, the naïve mistakes, the first love, the rebellions. All ingredients of a spectacular coming of age movie with the exception of a philosophy attached– Live life in the present day or to put it "suck the marrow out of life".
This movie, may be based in the 60s, but involves events similar to those each one of us have experienced in their school life- again with the exception of a certain Mr. Keating, who with his passion and love for teaching, makes an impact on every soul he touches.
"We don't read and write poetry because it's cute. We read and write poetry because we are members of the human race. And the human race is filled with passion."
What seems like an at ease and slow movie, will remind you to look at things in a different way , and well, if not that, it will surely take you through a rollercoaster of emotions.
If I have not convinced you to watch this movie yet, take it up as a challenge, because if you are slightly more daring, O captain, My captain :)