Descendants Of The Sun -Korean Drama 
Descendants of the Sun is a love story between a soldier (captain Yoo Shi Jin, Korean special forces) and a doctor(Kang Mo Yeon, a surgeon at Haesung Hospital).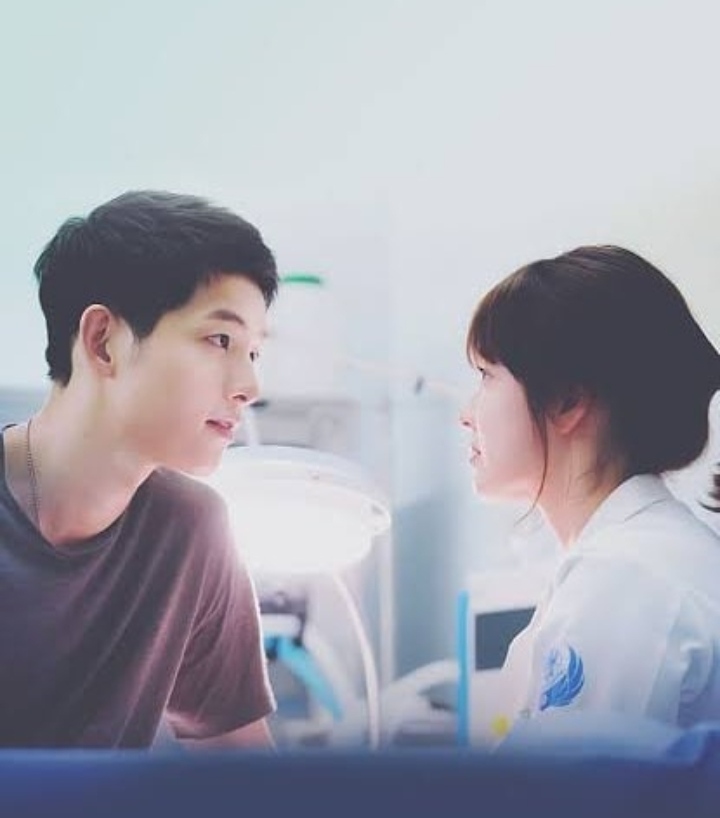 All above this is my favorite Korean drama of my favorite actor named Song Joong ki. In this drama, he played the role of a soldier named captain Yoo Shi Jin. This Korean drama was a highly anticipated drama for 2016. The drama boosted in the enormous budget, gorgeous cinematography, and special effects. This drama burst onto the service and took the drama world by a storm with its amazing global popularity. 
This was the best drama I watched for the first time and definitely left its mark. 
Let me tell you this story in short
Shi Jin was the captain of a South Korean special force unit as I told you before. He caught a motorcycle thief in his way with Sergeant Major Seo Young. The thief was injured during his capture and he was sent to the same Hospital where Mo Yeon worked as a surgeon. But after that, Seo Young realized his cellphone was stolen by the thief and then on he went to the hospital along with his friend Shi Jin to take his cellphone back.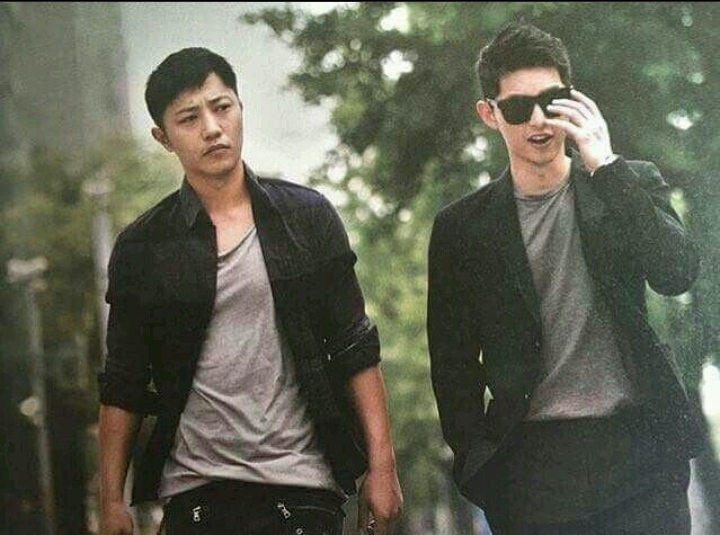 There, Shi Jin met Dr. Mo Yeon for the first time. And it was surprising that he fell for her at the first sight. But bad luck Mo Yeon thought he was part of the thief's criminal gang just because his nickname was the big boss but it was actually his call sign. He was successful in proving that he was a soldier with the help of army surgeon Yoon Myeong Ju( Kim Ji won).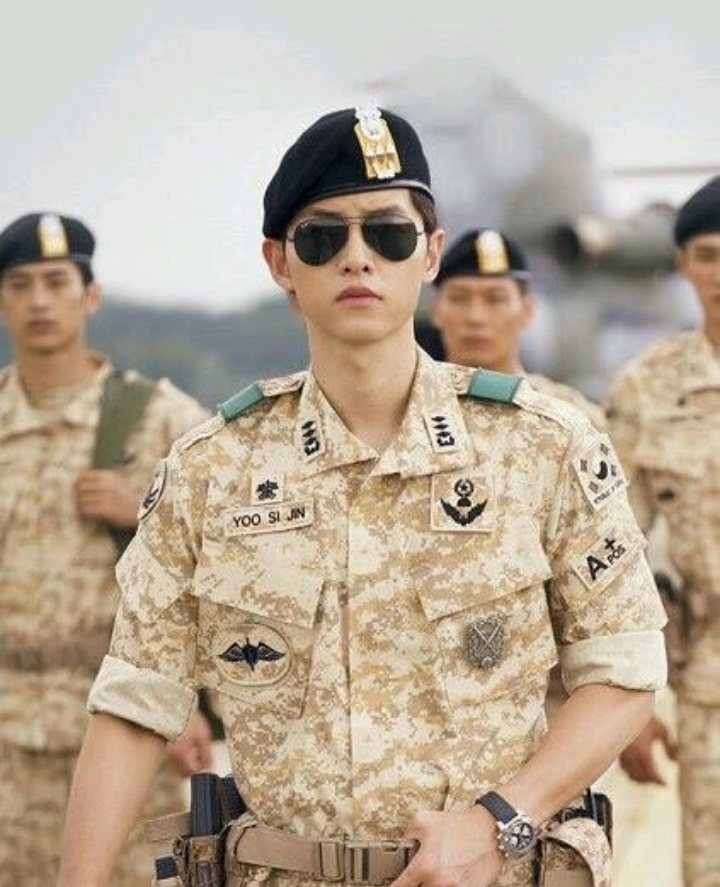 Shi Jin and Mo Yeon began to date each other but due to their job, their date didn't work well as Shi Jin had to go for his duty as per the orders. Mo Yeon was also upset as she wasn't able to become a professor because of her colleague's privileged background. But they met again and talked about their views on life and realised that they had different thinking. Mo Yeon, honoring the Hippocratic oath, tries to save lives, where Shi Jin, as a soldier, killed people to protect lives. They broke up after knowing that they were having different thinking towards life. On the other hand, Seo young faced a dilemma on whether to continue with his relationship with Myeong Ju or risk being removed from the army by Myeong's father Lieutenant General Yoon Gil Joon. 
After a long time, Mo Yeon rebuffs the sexual advances of hospital director Han Suk Won and as a result, is assigned to lead a medical team to Uruk. There, Shi Jin and Mo Yeon fell in love again. Through their encounter in Uruk-an earthquake and epidemic - their love grew for each other even stronger. There, Mo Yeon confessed her feelings to Shi Jin and they started dating each other. Mo Yeon came back to Korea after her medical duties in Uruk. There also they continued to date each other. After some time, Shi Jin and Seo young were sent to an operation in which they disappeared and assumed to be dead. As the time passed, Mo Yeon mourned his death and there she decided to commemorate his passing with a volunteer trip to Albania. And where Shi Jin found her after he and his friend rescued from captivity by a friend 'a soldier from North Korea' whom Shi Jin had earlier helped save the life of.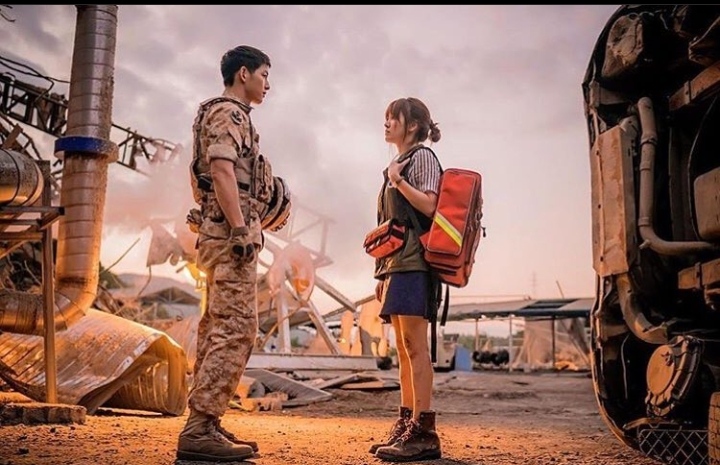 In the end, Shi Jin and Mo Yeon were happily reunited. And for sure I loved the last scene where all the soldiers and doctors attended a wedding in Canada. There Chi Hoon interrupted the scene to address all the audience there, asking if we all enjoyed the happy ending. Then all of a sudden lights got off, everyone wondered what was happening. We then learned a volcano has erupted. Everyone immediately prepared for action as they got another mission to save lives. 
It was an amazing drama that I enjoyed the most up to now. I really loved Song Joong ki and Song Hye Kyo as a couple and getting to experience their trial-filled love story was beautiful.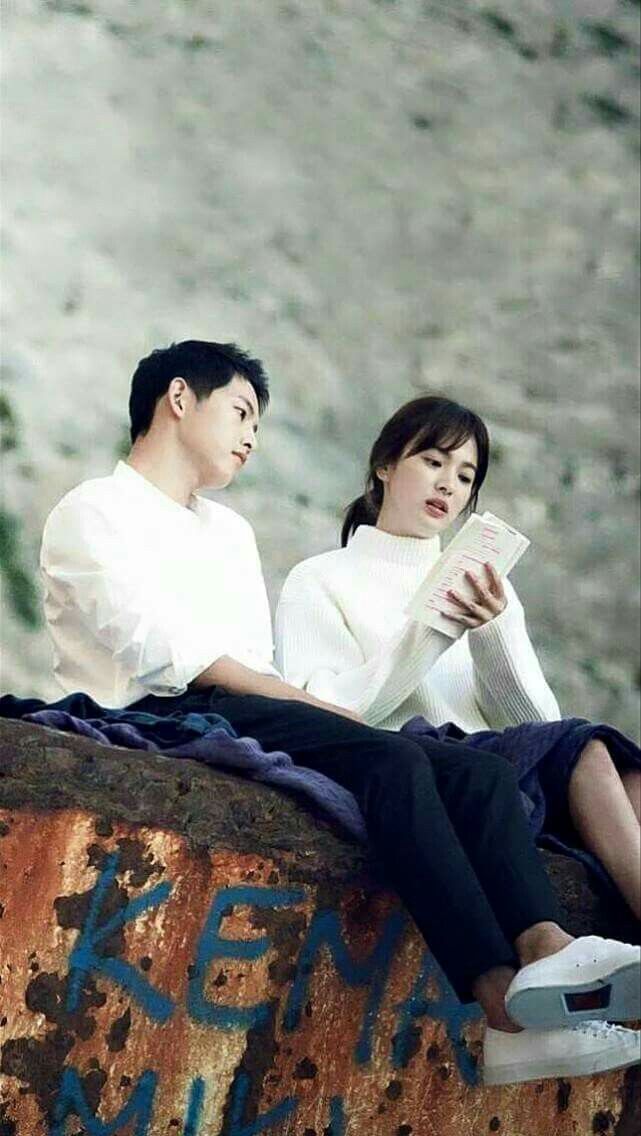 Descendants of the Sun is a beautiful drama that will be remembered by many of us for a long time to come.