Hello everyone! How many of you guys are fond of travelling to new places, explore your interests and gain a pleasure by visiting a new place?? I think all of us love to visit such a place that give us refreshment of mind and soul, fill us with enthusiasm and joy. So here I have come up with some fantastic places to visit in Dubai....... We all know that Dubai is a famous destination for tourists as it offers a lot of eye-catching sights. Dubai is the best city in the Middle East and North Africa, and the sixth best city in the world. Dubai is the most populous city in the United Arab Emirates (UAE) and the Emirates of Dubai.
HERE ARE SOME OF THE FANTASTIC DESTINATIONS TO VISIT IN DUBAI:
DUBAI MIRACLE GARDEN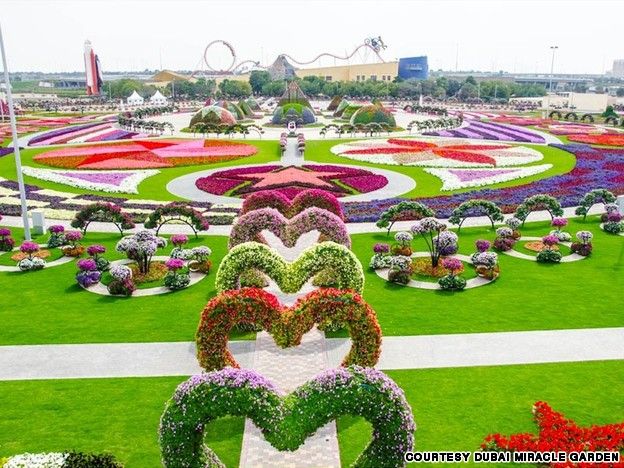 Visiting the Dubai's Miracle Garden should be on top priority for nature lovers. The lush gardens are a treat to your senses and will leave you with a pleasant and happy feeling throughout. There are various models being displayed such as animals, vehicles, Burj Khalifa and many more, all out of fresh flowers. This Dubai attraction is the world's largest natural flower garden and what makes it more miraculous is that it happens to be put up in the city of deserts. A visit to this garden can do miracles to your mood!
BURJ KHALIFA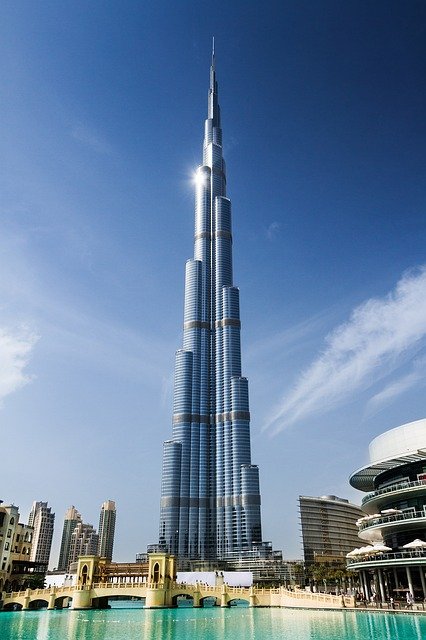 Among the various places to visit in Dubai, Burj Khalifa is highly exotic one. The design is being influenced by the Islamic architecture of that region.There is a fountain inside which is supposed to have 6,600 lights and is the world's second largest constructed fountain. It has 57 elevators and 8 escalators. The interiors and the environment inside seem to be wrapped up in artistic cheerfulness.
DUBAI GARDEN GLOW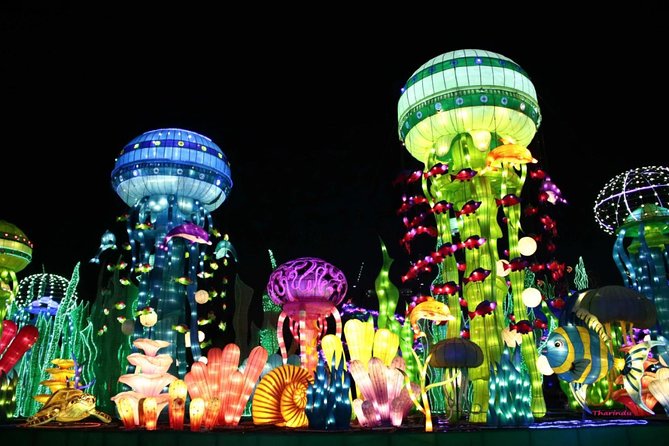 If you have not been there yet, then add the Dubai Garden Glow on your list of places to see in Dubai. The Glow Garden that illuminates the area in darkness with uncountable energy saving bulbs has become the largest spot in the world attracting people to get part against this background. This amazing new concept garden with its varied four themes has managed to rush people to experience the magic that lies within.
THE DUBAI MALL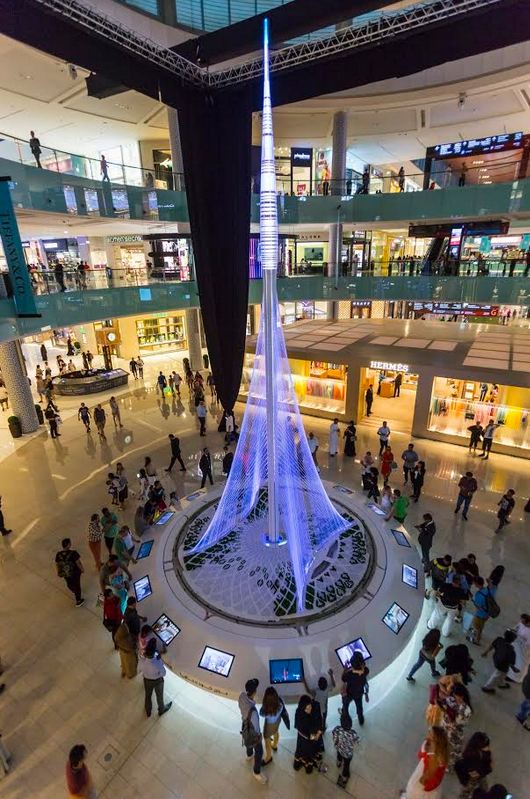 Among various Dubai tourists places, The Dubai Mall is a place that attracts a major tourists crowd. It's magnificiant a extending structure with the lovely interior designs, the expensive shops, the rich and superb lifestyle of Dubai. It is the largest mall in the world with respect to its area. Inside it, there are more than 1200 shops. It has 22 movie screens and more than 10 cafes and restaurants in Dubai which serves delicious dishes and various foods.
DUBAI FOUNTAIN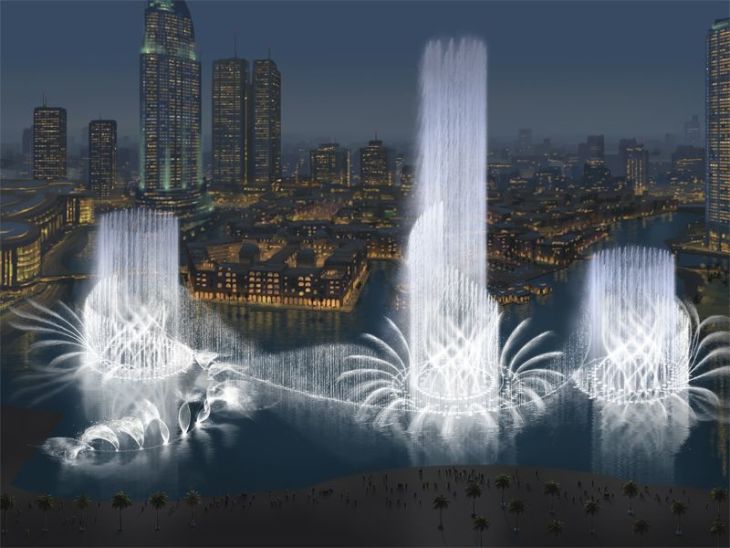 The world's tallest, most stunning and the well-choreographed fountain is a sight to marvel. A towering height that reaches 900 feet, the Dubai Fountain stands in the middle of the Burj Lake and attracts thousands of tourists every evening who flock here to experience Dubai nightlife and to watch the night and music, fantastic show that the Dubai Fountain offers. You would be amused to see the unique structure of fountains consisting of five circles with a unique mechanism of nozzles that shoot water with a very high intensity.
THE GREEN PLANET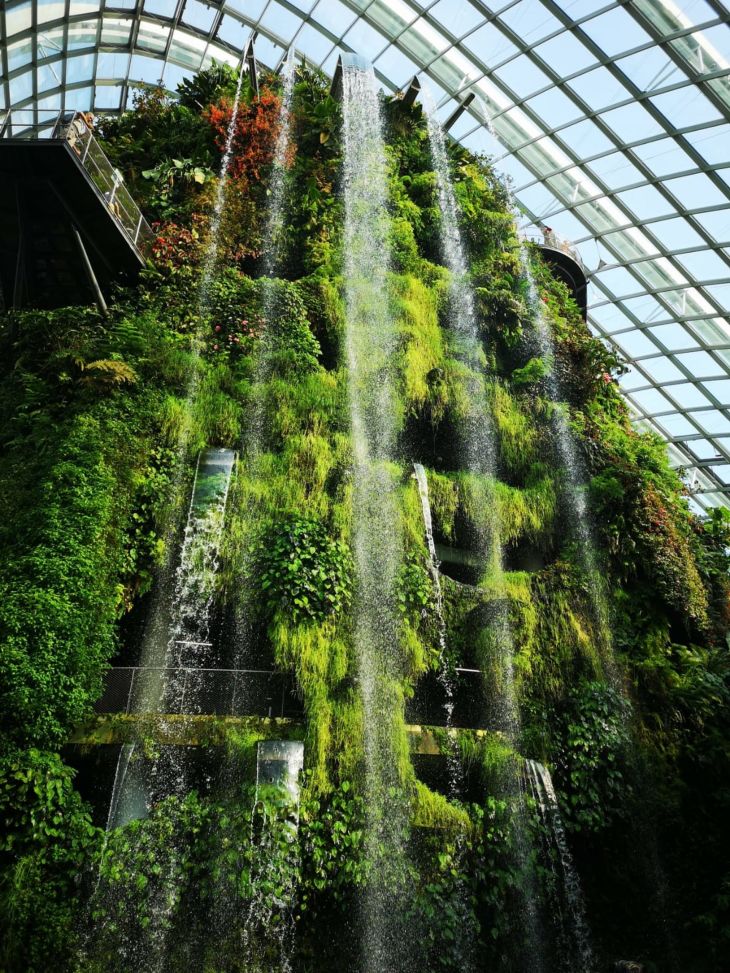 With an aim to bring every animal and nature lovers from around the world at one place, Dubai has come up with the Green Planet, one of the major Dubai tourists place. This tropical home forest is supposed to have over 3,000 species of flaura and fauna, which we can witness during trip to Dubai. Some major attractions of this place are watching the Piranhas Eat, the Australian Walkabout, Sloth Encounter and the Bat Cave.
DUBAI AQUARIUM AND UNDERWATER ZOO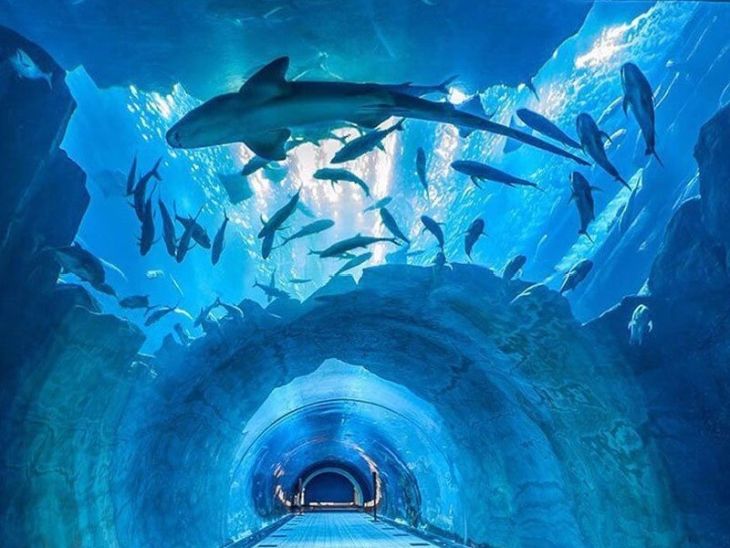 It is one of the world's largest suspended aquarium in Dubai. You can have an enchanting experience of the wildlife here. There are various ecological zones like the rainforest, rocky shore and living ocean. A walk on the 48m long tunnel inside will give you an excellent view of the rainforest and the glittering world of the ocean. There are numerous aquatic species in the aquarium.
DUBAI GLOBAL VILLAGE
Located at Sheikh Mohammad Bin Zayed Road, Global Village is Dubai's leading family entertainment, undoubtedly one of the best places to visit in Dubai with family and cultural attraction that offers a unique shopping experience in Dubai through its 31 pavillian, each representing a different country across the globe. This 19th edition of Global Village host more than 12,000 shows in a span of 5 months.
DUBAI MOTIONGATE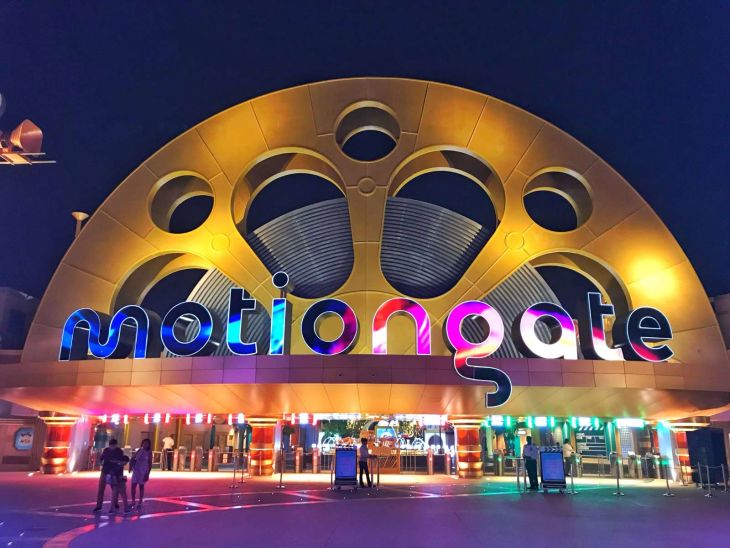 Motiongate is one of the fun places to visit in Dubai which is a theme park inspired by Hollywood. The most sensational ride in this park is The Green Hornets High-Speed Chase and the Madagascar Mar Pursuit and the Zombieland Blast of. Apart from going on an adrenaline-pumping ride, one can even meet Hollywood characters wandering around the parks.
BURJ AI ARAB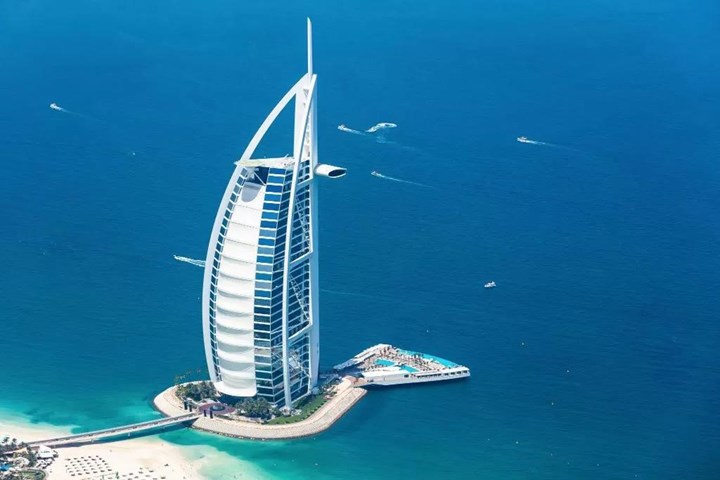 Why not spend your holidays in the third tallest tower in the world? This stellar tower in the city of Dubai is a world-class hotel with luxuries that will make you feel like royalty. There are several ranges of rooms you can choose from or you could avail a day tour wherein you can explore the bars and restaurants in this world-famous hotel. Skyview Bar, WadiWadi Water Park, Ski Dubai are some of plaxes to visit around Burj AI Arab.
DUBAI DESERT SAFARI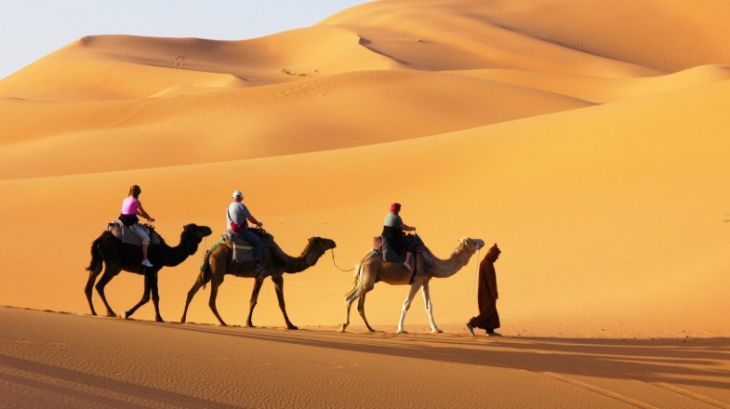 Desert Safari is undoubtedly one of the most exclusive activities to try in Dubai. Exploring the endless deserts while on your Dubai trip is an adventure you must not miss. The moments you spend taking the experiences of Desert Safari in Dubai will stay with you forever as a treasured memory. Desert Safari in Dubai is definitely a worth-for money experience.
I hope that you all have got a glance of various wonderful destinations in Dubai.