Genre-Dark comedy, Comedy-drama
Rating- 3.5 stars
Seasons till 2020 - 2
Episodes per season - 8
Duration of each episode -20 min
The title sounds like some mysterious and tragic happening.Its a story about two 17 years old
teenagers named James and Alyssa. James was a psychotic maniac who has an obsession for killing animals.Now he wanted to kill something big and had already chosen his
target. Meanwhile Alyssa feels helpless and unfit in her family and even at school. These two young fellows are headed on a road trip to basically run away from their lives.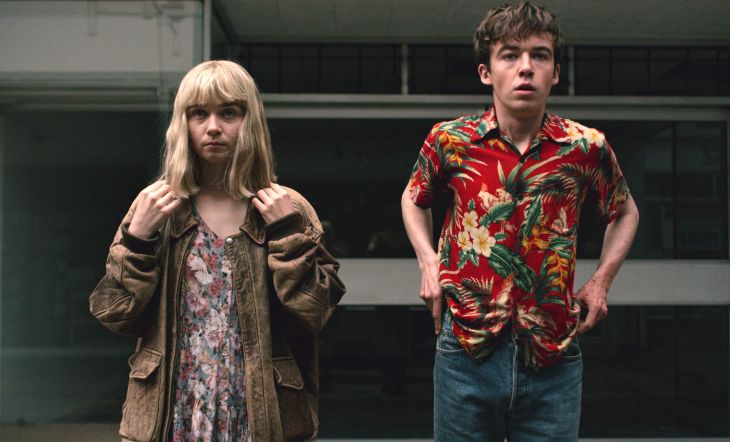 Their destination
was Alyssa's father's home who left when she was a child.During the trip a trail of events
happened including murder.
Love flourishes fast in delicate hearts and that's what happened.
The second reason comes back with a more thrilling story.Someone is after the lives of these
teenagers.
Overall it's a good and exciting watch as the episodes length is quite short.
The title is overrated and not appropriate.It's a fascinating teen comical drama with lots of
thrilling events