HELLO READERS! WELCOME BACK!
Readers do you watch k-dramas? I like watching k-dramas a lot ◕‿◕.
So, today I'm here with a review on a K-drama .i.e., 
FLOWER OF EVIL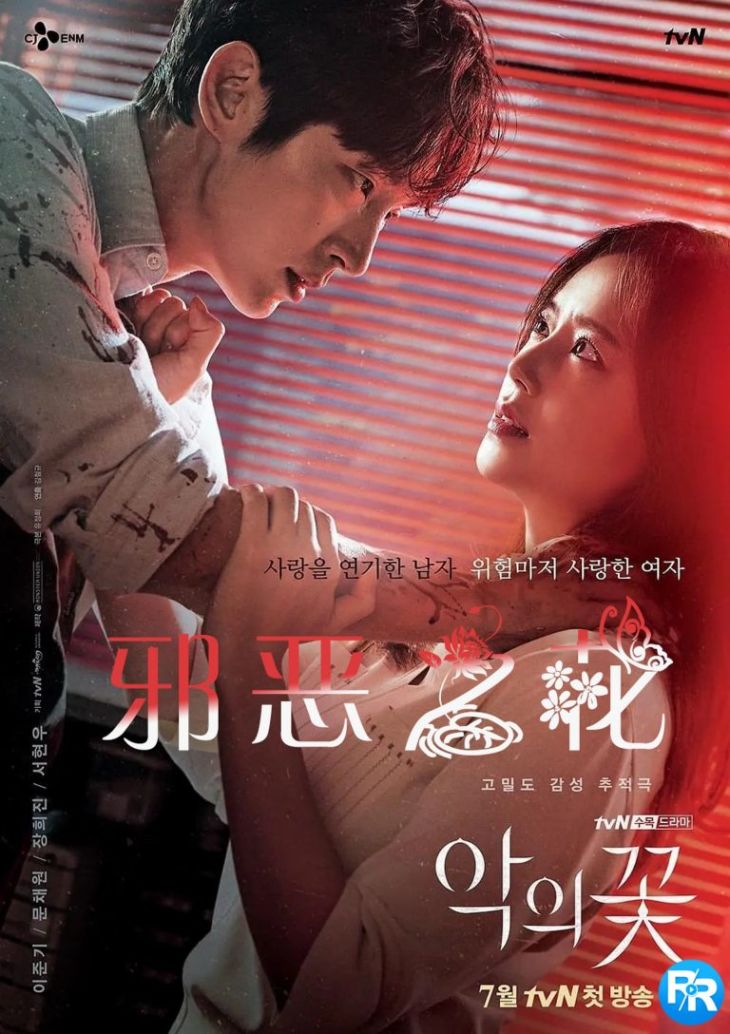 Name :Flower of Evil
Genre  :Thrill & suspense | Melodrama | Crime & mystery | Romance
No.of Episodes: 16
Ratings : 9.8⭐/10⭐
Country of origin :South Korea
Cast
Main cast
🔺Lee Joon-gi as Baek Hee-sung / Do Hyun-soo
•Park Hyun-joon as young
Hyun-Soo
•Cha Sung-je as child
Hyun-Soo
🔺Moon Chae-won as Cha Ji-won, Hee-sung/ Hyun-soo's wife
🔺Jang Hee-jin as Do Hae-soo
•Lim Na-young as
teenage Hae-soo, Hyun-
Soo's oldest sister.
•Lee Chae-yoon as
eleven-year-old Hae-soo
🔺Seo Hyun-woo as Kim Moo-jin, journalist.
•Jeong Taek-hyun as
young Moo-Jin
Supporting cast
Kangsoo Police Station
🔺Choi Dae-hoon as Lee Woo-cheol, leader of Homicide Investigation Team
🔺Choi Young-joon as Choi Jae-sub, veteran detective
🔺Kim Soo Oh as Im Ho-joon, youngest team member
🔺Lim Chul-hyung as Yoon Sang-pil, section chief
🔺Hong Seo-joon as Oh Young-joon, police captain
Baek Hee-sung & Cha Ji-won's family
🔺Jung Seo-yeon as Baek Eun-ha, daughter of Hee-sung and Ji-won
🔺Son Jong-hak as Baek Man-woo, Hee-sung's father.
🔺Nam Gi-ae as Gong Mi-ja, Hee-sung's mother
🔺Jo Kyung-sook as Moon Young-ok, Ji-won's mother.
Others
🔺Choi Byung-mo as Do Min-seok, father of Hae-soo and Hyun-soo
🔺Kim Ji-hoon as Baek Hee-sung
🔺Choi Kwon-soo as young Hee-sung
🔺Lee Kyu-bok as Nam Soon-gil
🔺Kim Geon as Kim In-seo
🔺Lee Ju-yeon as Park Seo-young
🔺Han Soo-yeon as Jung Mi-sook
🔺Yoon Byung-hee as Park Kyung-choon, taxi driver and husband of Jung Mi-sook
🔺Park Seung-tae as Oh Bok-ja
🔺Kim Ki-cheon as Dr. Lee Hyun-suk.
PLOT OF THE SERIES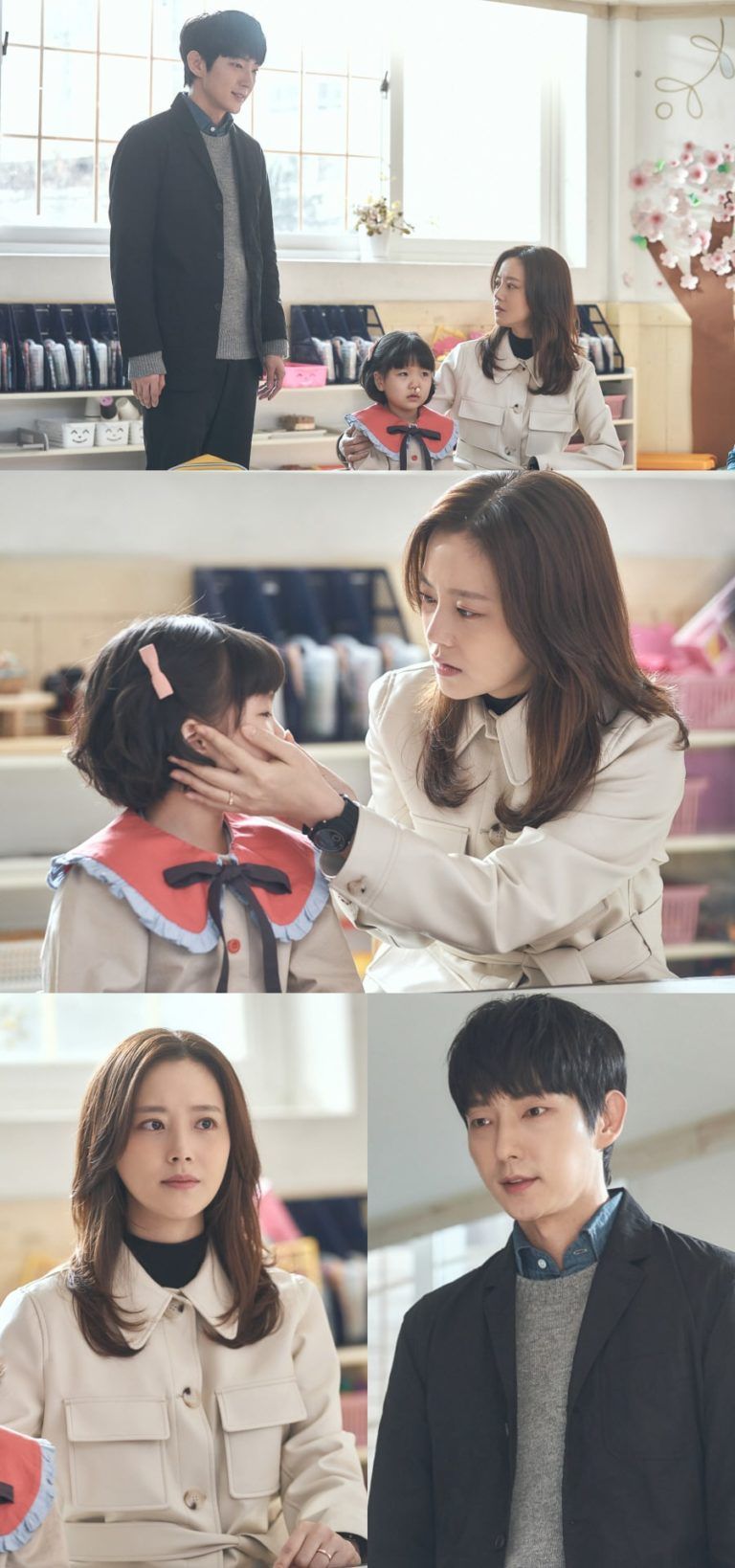 On the outside, Baek Hee-Sung (Lee Joon Gi) looks like an ideal husband. He's a craftsman, and has a metal working studio. He just wants a good life for his daughter(Baek Eun-ha) and wife (Cha Ji-Won). Having studio in house and comfortable working hours, Baek Hee-Sung (Lee Joon-Gi) is able to fill the role of an ideal father and sets an example of what a husband should be. But too much prefect Baek Hee-Sung (Lee Joon-Gi) holds many dark secrets. The dark secrets which his wife Cha Ji-Won (Moon Chae Won) never learnt. But sooner or later all the secrets are revealed.
"There are no secrets which time not reveal".
-Jean Racine
His wife Cha Ji-Won (Moon Chae won) is a homicide detective, who lives for her work and it's her job to uncover as many secrets as she can. Cha Ji-Won takes on a 15 years old serial murder case which could ruin her happy life. Now to know how? Watch this worth watching k-drama.
INTRODUCTION TO MAIN CHARACTERS
1.Lee Joon-Gi as Baek Hee-Sung
Baek Hee-Sung is the son of the serial case murderer, Do Min-seok. He is an emotionless psychopath who changes his identity and work hard to hide his past which holds very dark secrets and tries to have a new life by becoming perfect husband and father. But his new life is at jeopardy as his wife takes on a case which is directly connected to his past.
2.Moon Chae- Won as Cha Ji-Won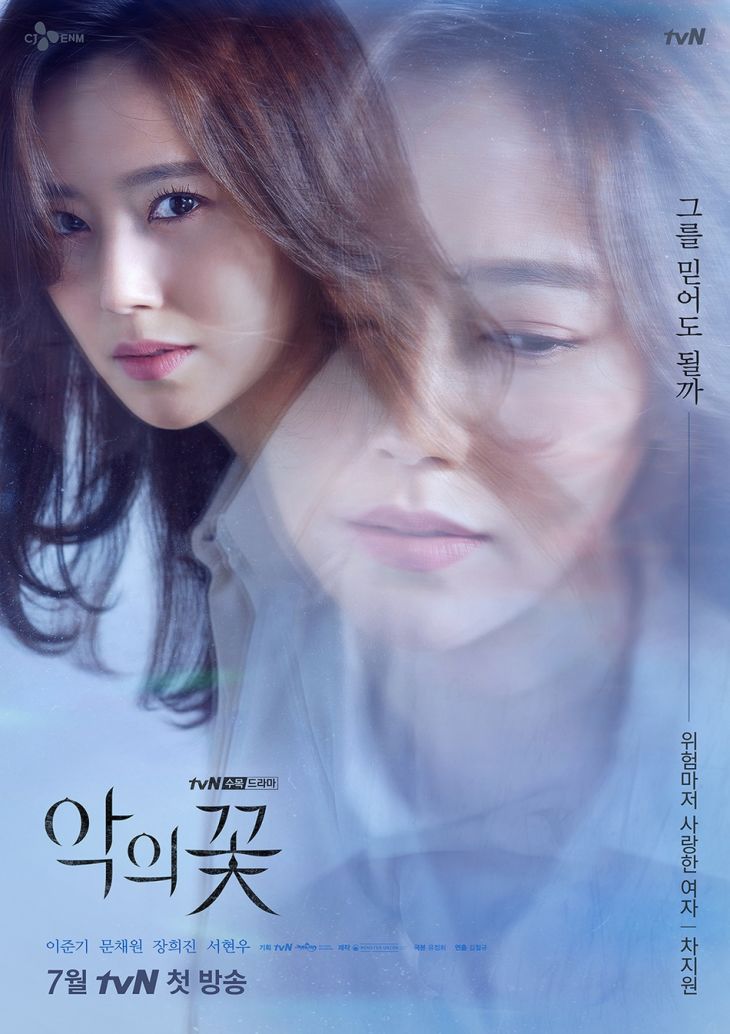 Cha Ji-Won is Baek Hee-Sung's wife, she is a homicide detective, dedicated to work, always searching for next clue. She is blindly in love with his husband as she can't see the true identity, her husband hides. From her point of view her life seem perfect but everything changes as soon as she takes on a 15 years old serial murder case.
3.Jang Hee-Jin as Do Hae-Soo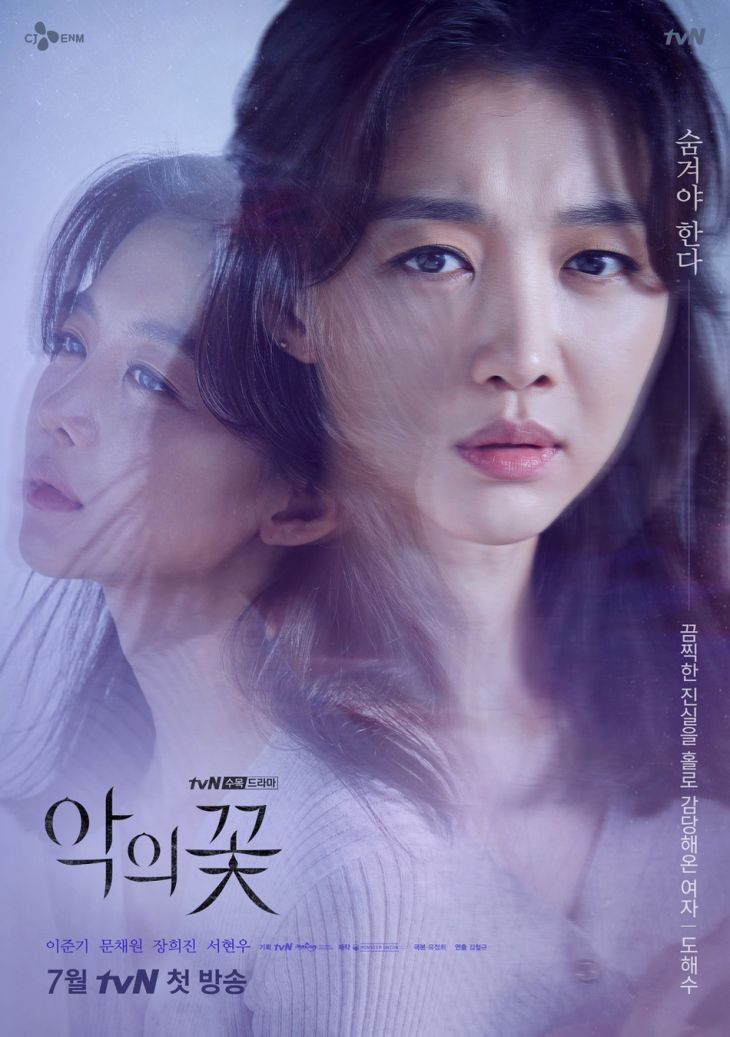 Do Hae-Soo is Baek Hee-Sung's sister. She always try her best to help detective Cha Ji-Won in serial murder case as it is also related to her past.
4.Seo Hyun-Woo as Kim Moo-Jin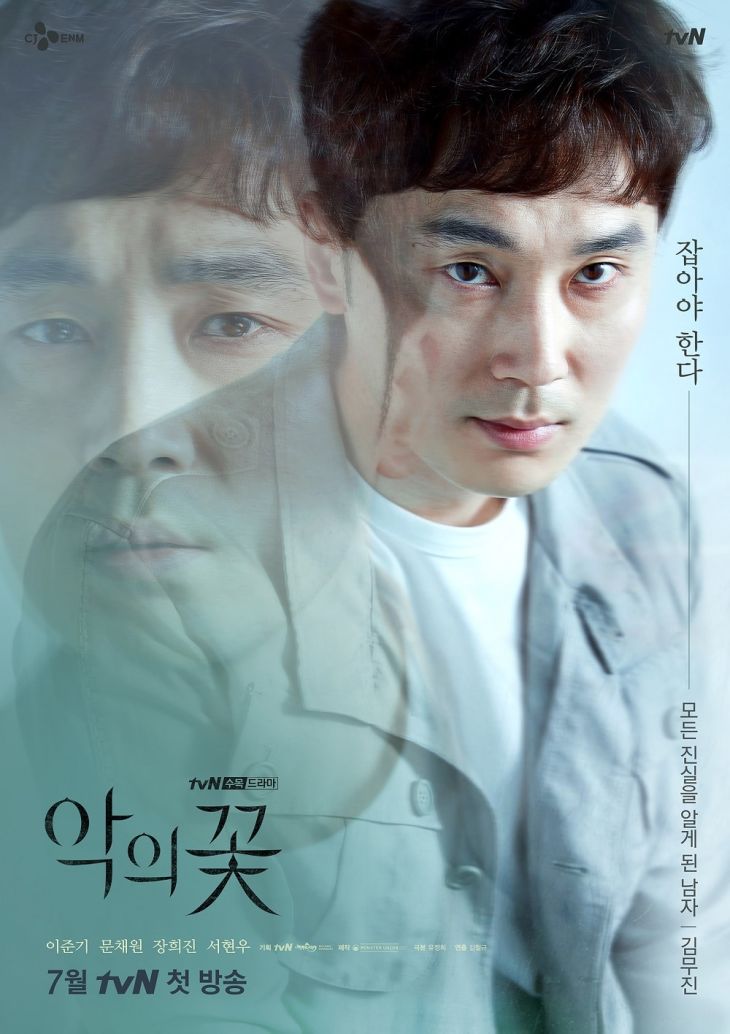 Kim Moo-Jin is the journalist or reporter who has past connections with Baek Hee-Sung and his sister Do Hae-Soo.
PERSONAL REVIEW
Flower of Evil was so amazing that I couldn't stop myself from watching next episode as every episode had it's twists and turns, which will automatically lead you to watch the next episode. This k-drama really gave me goosebumps sometimes and eventually turned into an unexpected twists, this is what I love about this drama. There were some scenes which were so realistic that it made me feel that I am playing that character and there were some scenes which I was very scared to see. And I loved the chemistry between the lead couple.
Lessons on relationship
1.Relationship between Baek Hee-Sung and Cha Ji-Won 
Concluding the series, the lesson I imparted is, even after knowing her husband's dark past and his true identity she tries to protect him though suspect him too. The trust and communication the couple holds is very much appreciable.
2.Relationship between a father and his daughter
Baek Hee-Sung is perfect father, he is protective towards her daughter and always tries to make his daughter happy in every way he could. And I also like how his daughter understand her father and mother.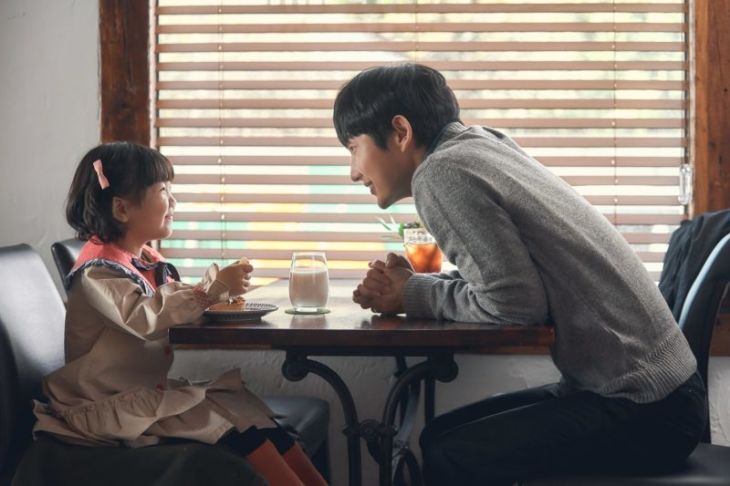 3.Relationship between Kim Moo-Jin and Do Hae-Soo
Although, we saw a tinch of love between Kim Moo-Jin and Do Hae-Soo, it was definitely awesome. As how Kim Moo-Jin regrets leaving her before and always remain protective towards her.
So, overall 'flower of evil' is worth watching series rather I would say it's a must watch series if you want to watch some quality and logical crime & mystery series.
You can watch the trailer here
https://youtu.be/S5sie2k--zc
Hope you watch it! 
Thank you:)