Dreams come true if we have courage to fulfill them.
It was a time, when I was around 18 years old ,immature girl for the world but mature for self. I was a girl who was a daydreamer. I might be busy for others but never to dream.
So , one day I went to bed at early hours. I was little sad because I had many dreams to fulfill but somewhere seemed hard to. And I fell asleep while thinking. I had no one to share my problems, happiness and my dream to fly.

One day , I was so happy because I didn't know how it happened but my dad surprised me by letting me know that then I could go abroad to pursue my dreams of becoming an Astrologer. I was happy as hell to know that. It seemed that all my dreams will be fulfilled.
I had two dreams that I wanted to fulfill in my life.
First one was to become an Astrologer. And the second one was to be happy in whatever I did.
One month after I went to abroad alone. It was a happy part of my story but the sad part was I had no one who would miss me during that time. Soo leaving all my worries in my home country. I started working on my dreams people thought I was lonely but I was happy to be alone but after sometime due to emergency I had to come back to my country. So, I gave up on my dreams of becoming an Astrologer.
It seemed that all was over that time, even the dreams which I dreamer of were was also over. For family , it was okay to give up Sometimes but it was more like living as a dead body for me.
Becoming an Astrologer was my first priority in life. And see what life made me do.
I didn't know how I live those days when I had to live without dreams. So, I decided to give up , just a thought crossed my mind. I was like then how could I think that way. No. Never. But then I heard birds chirping and that annoying voice of the people. And I woke up. It was 7:00 a.m in the morning. And I realised that oh! It was just a dream. I was happy because I didn't gave up in reality on my dreams and it was best to know that time.
So, the time passed and I was busy working on my dreams. For me , it was a wonderful place to live in. The world is real you got to dream about it.
If you give up on your dreams, you might not be happy and often complain about your life and your environment. You might feel that life could be different if you did not give up.If you give up on your dreams, you will not live the unique life you wanted when you were younger.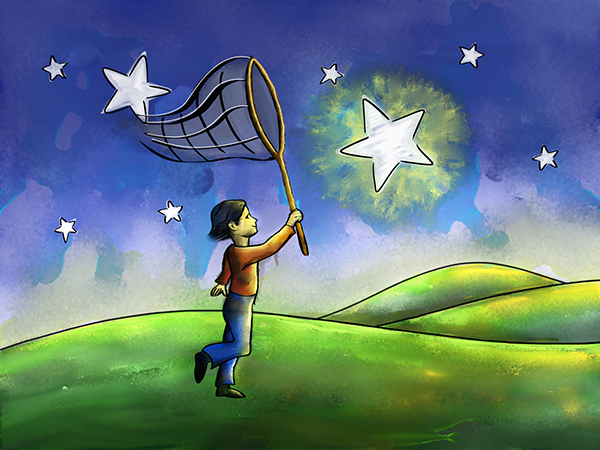 If children are allowed to dream, grown up people can dream too, no matter what other people say.
If you believe that you can succeed, and do not listen to anyone who says otherwise, with persistence, discipline and faith in yourself you can reach far.
Do not be afraid to be different.
Do not be afraid to be unique.
Luck is great, but most of life is hard work. Sometimes the only way out of stress is through it; face struggle to overcome challenges in life. Many times struggle happens to help teach us a lesson. We can either learn from that lesson or deny it.Stand tall and show the world what you are made of. When the world beats you down, find a reason to get back up again. Never give up on success.
Try, try, try and try again. Feed your mind ideas of success, not failure.
Do not back down, do not give up.
If we really want to live our dreams then going through hardships is obvious. There is no success without obstacles, without hard work and without dedication.
You are not scared; you are courageous. You are not weak; you are powerful. You are not ordinary, you are remarkable.If you will give your best today, you are going to definitely win the upcoming today. Because tomorrow never comes. Every day is today and every day is a new day to begin. If you lose, you should not get frustrated or depressed.If you feel pain today, remember that this will be replaced by your strength tomorrow. When you fail, some people make your fun, but you have to prove them wrong, you have to prove them failures. Never quit, never ever give up. Do not give your 100%, do give your 120%.
Never stop, never stop for someone; keep going.
When you are going through hell, keep on going. Never never never give up." ~ Winston Churchill
Never give up. You worth it.
Enjoy
Thank you