Here is a review of the recently released real life story based movie 'Kaagaz'.
Genre:  Drama, Biography
Released On: 7th January, 2021
Running time: 109 minutes
OTT platform: Zee5
Ratings: 3.0/5
Cast:  Pankaj Tripathi - Lal Bihari
           Satish Kaushik - Advocate Sadhoram
           Monal Gajjar - Rukmani
           Amar Upadhyay - MLA Vidhayak Jaganpal Singh
           Pranay Narayan - Devilal
           Arun Shekhar - Chamanlal
           Mita Vashisht - MLA Asarfi Devi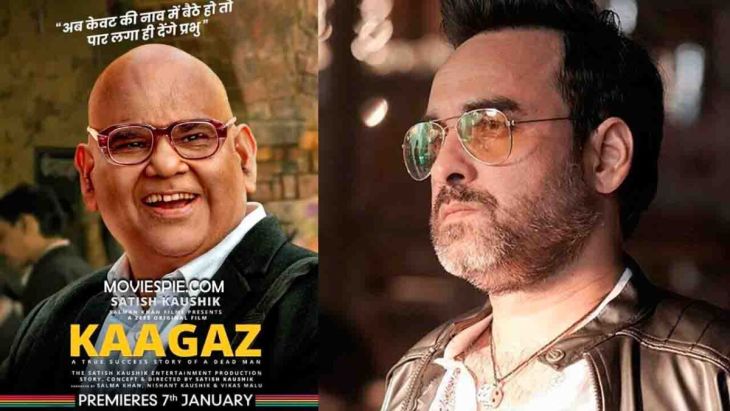 Satish Kaushik directed Kaagaz is based on the bizarre story of Bharat Lal, enacted by the very renowned artist Pankaj Tripathi, a very jolly and humble person by nature, who spent almost two decades trying to prove his existence in government records.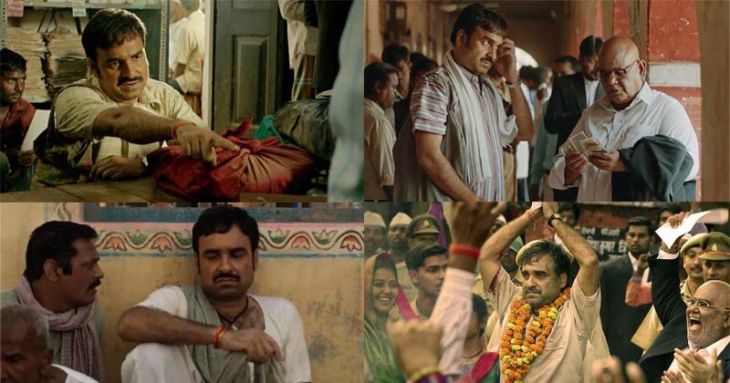 The story is set in the late 70's, lived a man in a small human settlement in the northern region of the country. To keep his band baja business running, Bharat Lal approaches a local bank for loan and soon realises that his uncle and his sons snatched his share of property by fraudulent means. The worst aspect of this occurrence is that they also declared him legally dead over the co-inherited property. He then concludes to fight the estranged family, and here comes the very familiar episode of 'tarik pe tarik' in the courts. throughout the part the story enhances the audience's confidence and engagement with the characters. However, the narrative techniques upheld makes it monotonous to watch. Though the movie becomes bearable because of the liveliness and profound acting skill of Pankaj Tripathi. Tripathi's transition from a jolly family man to a ruthless rebel who is ready to go to any extent draws audience in like a magnet.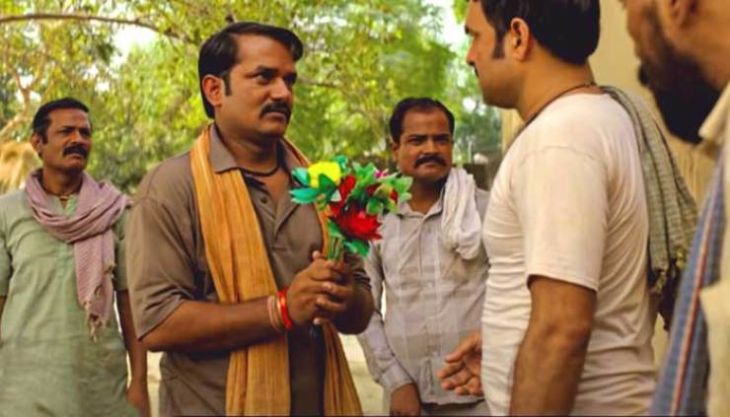 The Conclusion: The paramount of whole movie is the importance of a 'sarkari kaagaz', if once proven dead on papers no amount of yelling, thrashing and screaming can make you alive!