Well, we fight a lot but some way, we think a lot for each other. I am talking about my sister not about my partner.
I have seen that many people have written for brother mother and father but sister is underrated I feel. We fight a lot as if they gonna be world world 3 soon in our family. When we fight we divide the house into two where mum stays on her side and father on my side then the war begins.
It is more like fun whenever I talk about my sister. I guess it's feels like a bond between sisters. Yes ,she is older than me but I rule her like a Queen. I know it sounds funny but I am telling the reality. This sounds a bit weird I know but one day you have to face the reality.
On a serious note, there is none in the world who wants better for us than our sisters. Her name is Tripti. She is a student at Engineering College. she is amazing in her own Everybody in my family loves her and even my relatives. She shares and teaches me so many things whenever I am in a difficulty I have no one to share but I share all these things with her. we tell each other even the smallest think she always stands for me, supporting and loving to me. There is a thing that I like the most about her is she has no negativity. She is positive all the time. Whenever I am sad and upset, she lifts my mood . I don't know how she does but she is only one to do this for me.
When I am with her I do forget about my pain and all the problems I have. I feel lucky to have a elder sister like her who is always there to guide me suggest to me in my life.
I guess my life would be boring without her presence. Whenever she is around I have millions of reason to smile. We make fun of each other in every way possible and she is always makes my day better. There are two we both have. Firstly ,whenever we fight we pretend as if we don't like each other. Secondly when we care for each other we feel like there can't be anyone else as we love each other. Sometimes, we disagree on somethings and that cause confusion in between us.
I prefer her over all other members to tell a secret because she keeps all my secret to herself. She does not like to reveal any of my secret to anyone because I know she is honest. I know that I can trust her. I must say she is so beautiful and amazing than me. She have great interest in reading books and fond of listening music. I still remember how we used to fight over toys when we were young like she would take a toy and I would be like I want it and my radio gets start (crying). Funny part was when my mum comes to us for solving the matter. We would be united and set the best example of best sisters in the world.
It is so much a treasure to have a sister like her. I guess she is the best gift I ever got in my life from God. She would stand with me when other family members are against me. She stands against them just to protect me. I am so happy to have a beautiful sister like her sister. A sister is your soul who stands with you until the last breath and she would be with me, no matter what happens in future.
Few lines for my sister :
" Go away and play," I have
important things to do.
Then before I knew it
my little sister grew."
I still remember the days we were little and used to play together. I wish I could have those days back in my life.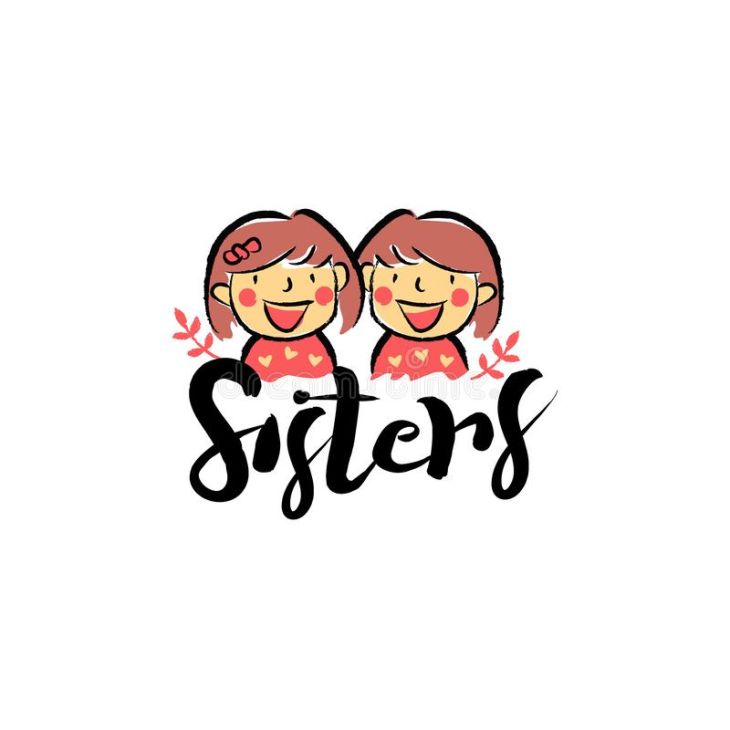 Thank you 🦋