Hello everyone! In this article I am going to share my struggling journey of becoming an artist. Look, an art career can't happen overnight. It needs hardwork, dedication and a solid plan. Albert once said that "True art is characterized by an irresistible urge in the creative artist." There are lucky people who are born with gift of artistic powers, others have to learn how to become fluent in art.
Whichever path you are on, always remember that everyone is an artist. If the artistic path is calling you, then begin the journey without any hesitation with tiny steps. Always set short term goals and large term dreams. Here I go............
I was at age of 18, when I decided to build my career in fine arts. A career in arts was not an easy task for me. But I choose to take it as my Dream and started my journey with a lots of hardwork and dedication, and a faith in myself that I can do it. My passion for art was a starting point of my journey. I started to develop my skills in making paintings. I then started to take few graphic designing courses to improve my skill of making designs. I used to practice a lot in making art.
This was my painting when I was appreciated by all my family members and friends, and which boost me to draw more..........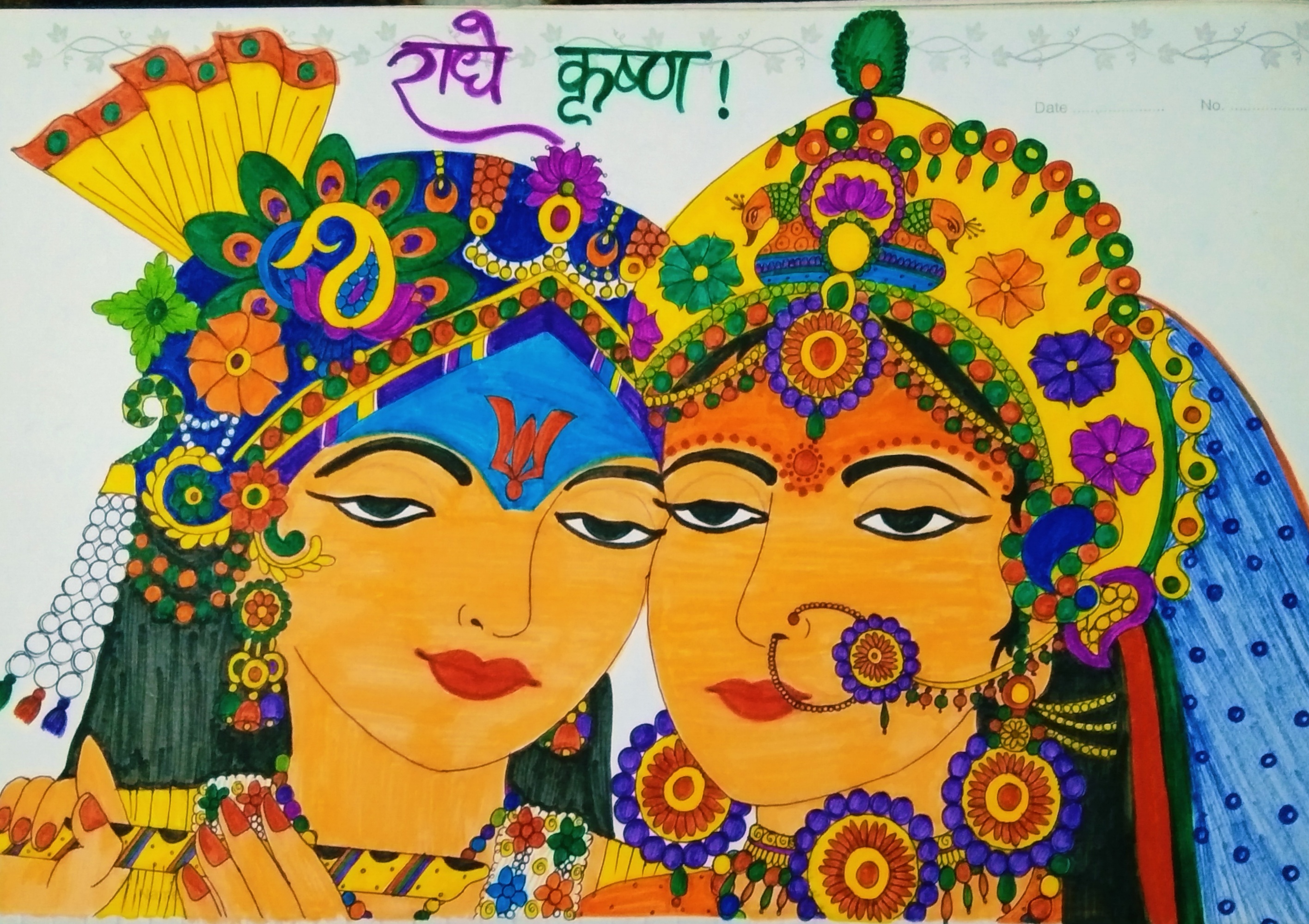 And this practice gives me more experience. I practiced in a variety of mediums like paint that helped me to grow as an artist. I visited many museums, galleries and art shows that opened up my eyes to the types of art as well as different ideas and theories that drive various forms of art. I entered many art competitions where I showed my art works and met many other artists and gain a lot of experience from their art works, get to know mistakes in my works and tried to correct those mistakes.
Entering these competitions helped my art to get exposure which was my desire. I used to sell my art works in the craft shows, local fairs and other venues to the local buyers, tourists, etc. All these things helped me gain a lots of experience in the field of arts. One day, I got an opportunity to present my art works in an International Art and Crafts Competition.
Where I presented my best art works in that competition and surprisingly all my art works get selected in that competition. And I won 2nd position in that competition. That competition changed my whole life. And I got a big platform to show my skills and talent at an international level. At last, I made a successful career in this field. This is my struggling story of becoming an Artist :)