Never have I ever travelled to.....
Hello lovely audience!!!!
Everyone has a dream to visit to some place at least once in their life. Today I am about to share my dream place where I always want to visit. That place is 'Maldives'. It is true that I always dream of going to Maldives. I always admire its beauty. It is a heaven on earth. There are beautiful beaches where one can have a walk at night. I think it is a beautiful honeymoon destination. I have seen people going there and posting lots of pictures of enjoying there. Most of the time I just search about Maldives, the places to visit in Maldives.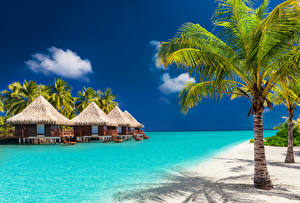 Going to Maldives is my dream since I was in class 10th. I can't say much about Maldives but i can guarantee that there are lots of things to do in Maldives. In addition to the incredible sights awaiting underwater, you can enjoy thrills on the water. Water skiing, parasailing, kite surfing, kayaking, and so much more are available at multiple resorts and many local guesthouses.
Or you can just relax away on the beach, soak in the sun, and enjoy the tranquil surroundings of your little slice of exotic paradise. I just wish that one day I fulfill my dream to visit Maldives in my life. Even i will recommend everyone to visit Maldives with your loved ones and you will definitely love that place.
That's all my words on this topic and once I visit Maldives I will definitely share my experience on this platform and will also write an article on that.