As we all are aware about covid-19 panademic.This panademic tell us the importance of digital technology to us .As govermnent annouced the lockdown ,many schools start taking the online classes.
Attending online classes every day has become normal routine for student during lockdown in India.
Online classes have taken centre stage in students lifestyle .
With the help of internet ,the students develop new skills and increase their knowledge.
Online classes helped students alot during lockdown .
LET SEE ADVANTAGE AND DISAVANTAGE OF ONLINE CLASSES: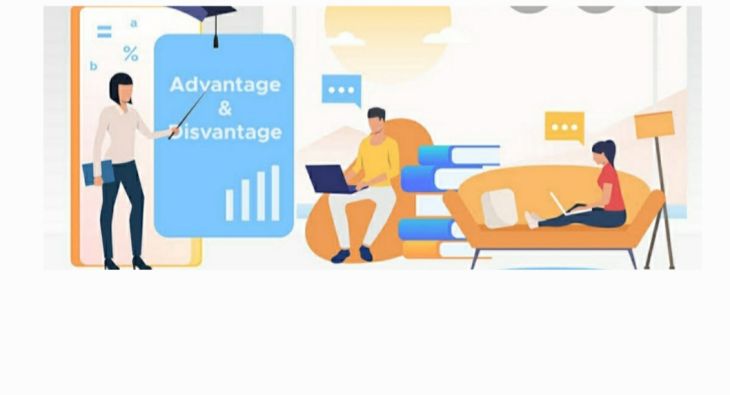 POSITVE IMPACT OF ONLINE CLASSES:
●Increased self disciplie among students
●Flexibility in taking classes
●submission of assignment become easy through online
●help for those students who are disable
●No travelling expenses
●Easy to get books through online.
●We can take online classes anywhere and at any time.
■ NEGATIVE IMPACT OF ONLINE CLASSES:
As coin has two face : first is head and second is tail ,The same hold true for our online classes.Online classes have also some demerits ::
■no face -to -face intercation
■ sometime ,we cant heared the voice of teacher due to intenet connection problem
■ While during online classes ,we cannot pick up the calls
■Increase the chance of miss the classes
■ sometime ,doubts is not solved by teacher in online classes
ONLINE VS OFFLINE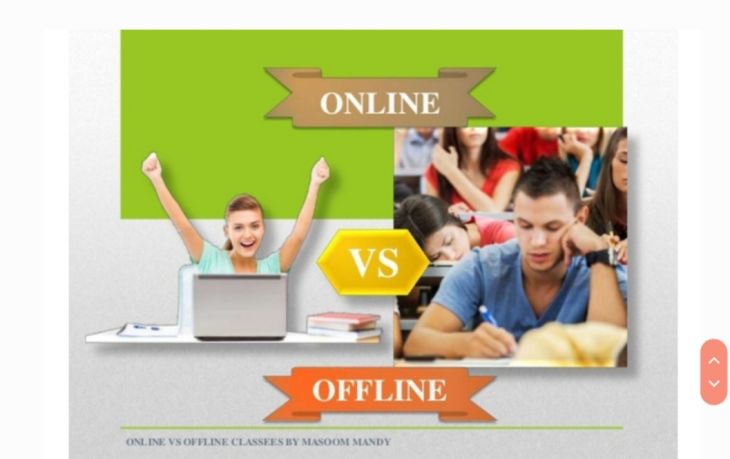 Chossing online classes and offline classes could be a daunting task, but with right guidance ,you will able to make right decision.So let us look at some points :
1.ONE ON ONE FACE INTERACTION: In offline classes ,teacher work harder .They do everything for students but in online classes , teachers did not pay attention on every students due to strength of class .
2. QUICK QUERIES SOLVED: In offline classes students can directly ask their queries from their teacher because they are physically present but in online ,student hesitate to ask doubts from their teachers .
3. SELF DISCIPLINE:Discipline shape the future of a students.Self discipline is increased through online classes .Student try to wake up early ,open their laptop and take classes .They eliminate destractions and seat in silence environment so,they are easily take their online classes .
4.NO TRAVELLING EXPENSES: We can take online classes anywhere, at any time without moving from one place to another .so online classes mode is more comfortable as compare offline classes .
5.STUDY MATERIAL: In physical classes, teacher take one by one chapter and provide extra notes .but in online classes students are provided with updated study material that can be studied anytime.
Can online classes replace traditional classroom: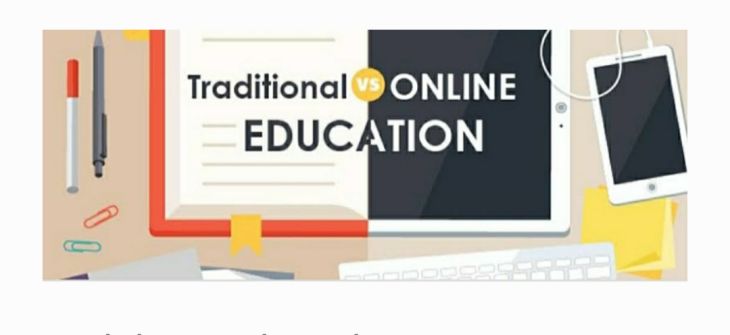 While in online classes wont replace traditional classrooms,it will change the ways we know them today.With improved resources and decrease workloads ,classroom can shift to online classes
ONLINE CLASSES:THE NEED OF NEXT GENERATION: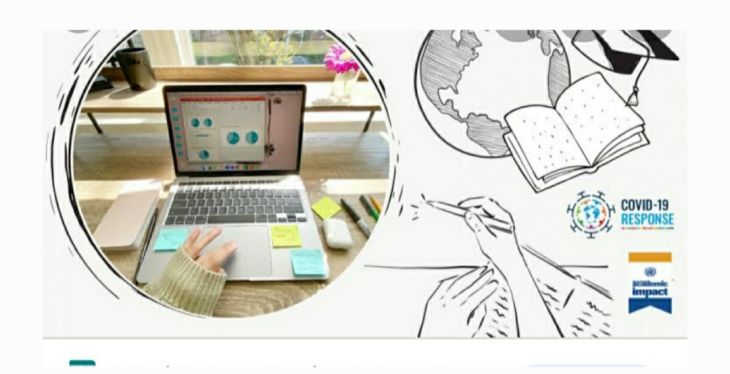 In Today digital world ,online learning is more effective option for students rather than offline ,but it is also better for environment.Online learning increase personal attention to the student .Additonally, online learning is not effect from location.It develop self-discipline among all students
◇CONCLUSION:
While both physical and virtual classroom have their own advantage and disadvantage .It is depend upon child which one is better.Also , in physical classes ,student always active and take participation in every activites while in online classes ,teachers not fully pay attentions to every student in classroom.