What is your mind by hearing the word petrichor? I cannot say of you but when it comes to me it's like an immense happiness.
It was a time of mid August. strong winds coming, blowing over the mountains, dark thunder heads build, dark clouds in the sky and raindrops spills out of clouds.
It looked like I have got another reason to be happy.
When raindrops falls on the ground and that smell comes after moistening of the ground.
So, it was 20.08.2009, I remembered very clearly that on that day I was sitting in verandah with my family. All of sudden that sound from clouds and rain space out of them. My father as my mother to make pakoda and tea, the best memory ever. In those rainy days, reading a romantic story used to be my favourite thing. While reading a romantic story I thought crossed my mind and it was how rain falls on the ground.
Is it a natural or something related to chemical phenomena.? It seemed like I was distracted from my story. So, getting back to my story.
There was a boy named David Samrt and girl named Mary Ann. From childhood the used to be together everywhere. In their early ages, they didn't know what was love but they loved each other very strongly. Everywhere they used to go together whether school or market. But behind the happy living life, there was a bitter truth hidden by her family that she had spine cancer. They lived their childhood happily but when turned adult, this secret was disclosed to her by her family. She was restricted to many things after on. She was very sad to know that. But she didn't tell this to David so she decided to keep a secret and told the family to do the same. As she wanted him to be happy with her, unknowing the secret. That girls offered from various difficulties, but she did not let him know about. And I called it love. they both didn't open up their feelings for each other. Whenever she used to be alone, she used to write letters for him telling about secret and confessing her feelings for him. And there was David, who didn't know a bit.
I didn't know whether I would live or die but remember you will be in my heart forever ~ she said and she confessed her feelings for him but on a piece of paper. After a long time, he went to home for a small get together and there he had a some work so he went to her room. And there he found her write ups. He decided not to read those letters in a house. So, he went to his own house and read them all one by one. He didn't utter a single word from his mouth and kept on crying. she was not aware about that her letters has been read by him.
On the coming day, he came to her house with deep smile and with some gifts as it was your birthday. So, he wanted to give her a surprise. She was really very happy as he was the first one to wish her. He asked her for a day out with him and he took her to an amusement park. He knew that visiting in amusement park with the most loved person was her one of the wish. He tried very hard to make her every wish come true, didn't matter what it was. She was happy to be with him whole day.
At the end of the day he asked her to make a promise with him. Please let me be in your heart forever ~ he said. she was in confusion about what happened to him all of sudden. She hugged him very softly with wet eyes.
After some days, she faced some problems. So, she went to doctor for a checkup. And there she was told that she has only some time left. After knowing that, her family was so sad. They told David about his situation and he pretended like he wasn't aware.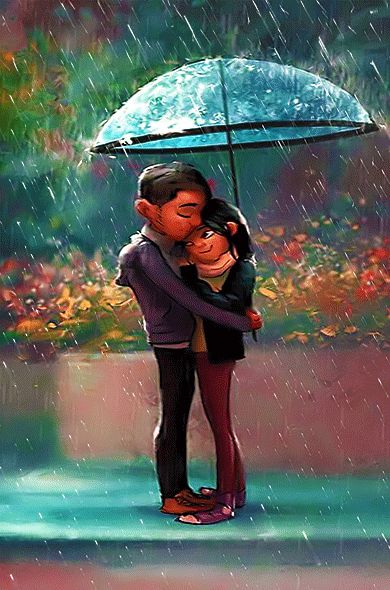 Then on he promised her family to save her life. And he talked about same to her and disclosed all her secret that she decided to hide from him. They cried a lot together. He looked for every way possible to save her so he went to every doctor to find at least one solution to this problem. But doctor advised him not to push so hard on situation. But he didn't give up. He searched on internet for the same and there was one solution left. And it was yoga and everyday walk of about hundred kilometres. It was hard for her to walk but she said if it takes my life to live ,I would give for him. So, she started doing everything that was possible to do. She almost lost, but for him she did not want to give up. He used to pray to God every day and night. She did this for a long time and after that she went to the doctor for asking about results. Doctor said, good. Doing this daily, she'd be able to beat that disease soon. With the long smile on her face, she hugged him very tightly. And her family was also very happy to know about that. On the same day, he proposed her with the ring in front of a family. Guess what she said, yes. This was the happy ending. And I believed in love.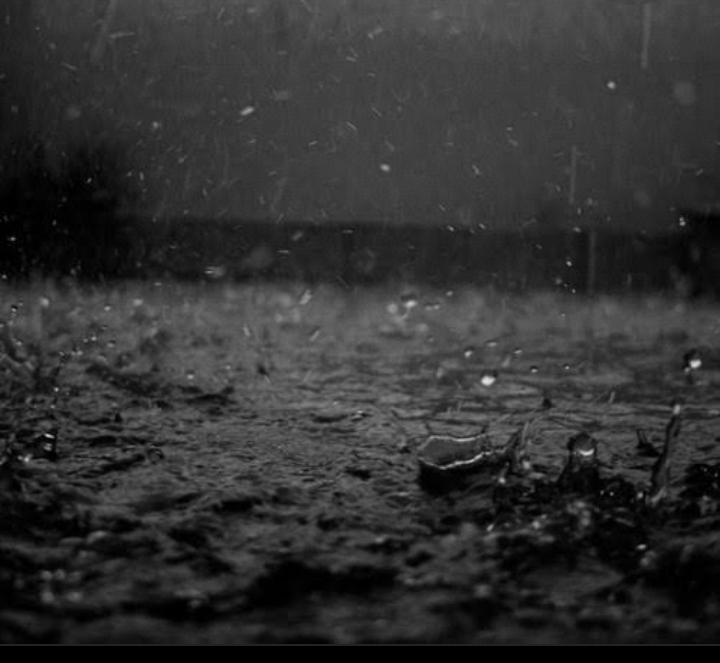 ......it was still raining.
Thank you