Hello readers. In this article, we'll be discussing about the technology of smart homes. Home automation monitors and controls the lighting, heating, electrical appliances and entertainment systems in a house, which can be done through a smartphone or tablet or computer. For this purpose, a good internet connection is must. For turning your house to a smart house, you need several different products for a connection. It does not seem as a simple task. The concept is evolving as home automation in the classic sense meets an increasing range of products.
PRONS OF A SMART HOME-
Saves Money And Electricity- Some products produce less energy which can further help you in saving electricity. This will lead to less electricity bills. Generally, these products last for a longer time, the durability is good, so you need not to invest many times in the same.
Reduces Human Efforts- It makes our life easier. Comfort is a key. Every human being desires to get this comfort once in his/her life. We are just one click away from switching an Ac or a fan. Smart lights are also available in the market which works in the accordance to audio censors.
Offers Security And Safety- While you can buy security alarms or cctv cameras for the security of your house. Smart locks and doorbells can also help in safety. If you are home alone, and if someone tries to break in, he/she will have to unlock the security devices first., So you can install such products and feel safe.
Entertainment- You must have heard of Amazon Alexa and Google home. These devices can add up to your entertainment. They work according to the audio censors and find the best results from the web. It can play music, read the latest news and can even play movies on the connected device.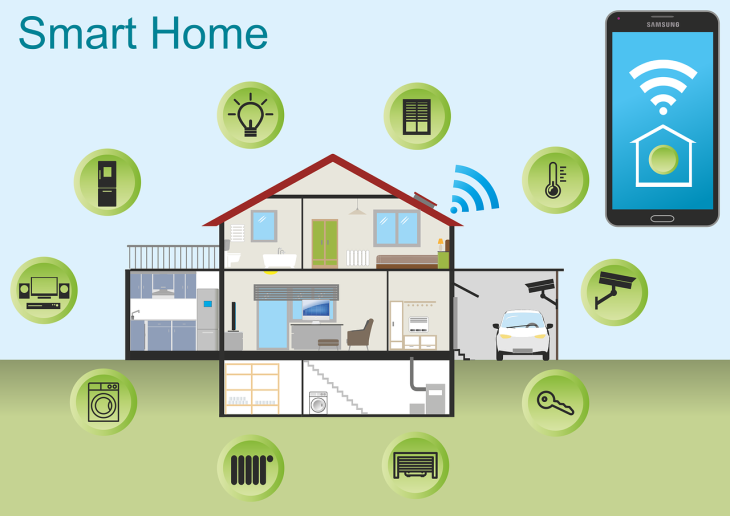 CONS OF A SMART HOME-
Installation- Depending upon the complexity of the home automation, you definitely need to hire a contractor to set up the products and do the installation work. It can cost you a good money. Or you can try installing it yourself, which can also cost money.
Costly- The smart products are usually costly in price. Not everyone can afford these smart products and install at their homes at this cost.
Cyber attacks- Such devices are more prone to cyber attacks. A hacker can hack the ongoing task in a house easily. Also, it can even break in your safety locks which would lead to a problem.
Getting a smart home or not is your personal choice. It was my work to put forward the reviews on smart home. You can think about both advantages and disadvantages of having a smart home. Scientists have already been working for more than 30 years on connecting home appliances and automating their use. As, technology has made such a cool advancement in 21st century, I'm grateful to provide you a knowledge over this topic.
Thank-you!