Hello everyone! What do you think why foreigners visit India?? With a world full of fascinating destinations, choosing a perfect vacation spot can present a challenge. But India, to foreigners, is a place of varied beliefs, unsolved mysteries and numerous religions. Many foreigner like to visit India to spend a memorable and unforgettable holiday trip experience in their life. Indians should be proud of the fact that they live in such a fantastic country.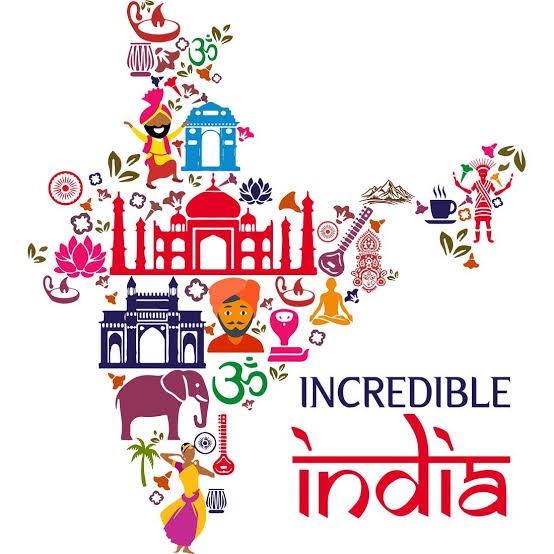 By entering India, you can join never-ending network comprises numerous places of magical forts, palaces, temples, ancient ruins and monuments. India has rich monumental history of great significance. Places of wonderful and marvelous artistic architecture. For people who want internal peace and a soothing experience which can inspire and refresh their soul, India would be a perfect spot to visit. The diverse geographical locales of India are a tourist's delight.
Here are some of the wonderful destinations of India :
TAJ MAHAL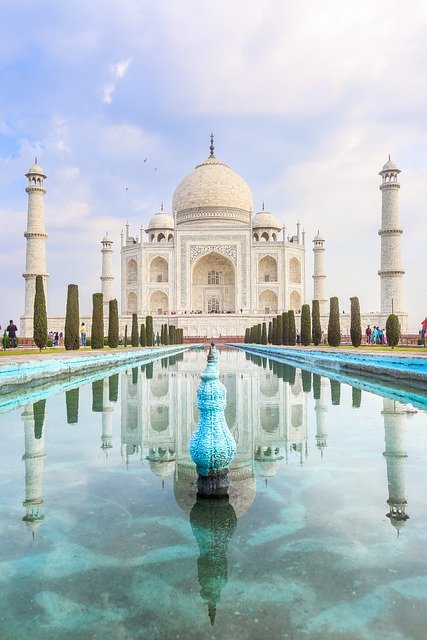 Welcome to the "Taj Mahal", one of the seven wonders of the world, standing majestically on the bank of River Yamuna. The name "Taj Mahal" was derived from the name of Shah Jahan's wife, Mumtaz Mahal, which means "Crown Palace". The purity of white marble, the exquisite ornamentation, precious germstones used and its perfect location, all this make a visit to Taj Mahal gain a place amongst the most sought-after tours in the world.
LOTUS TEMPLE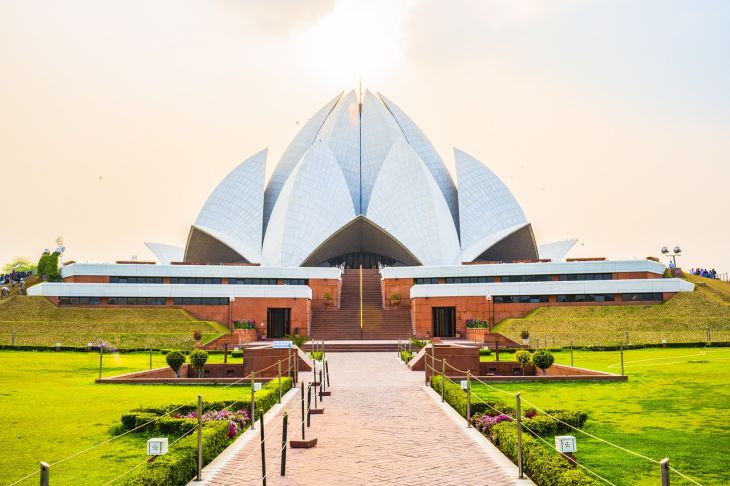 East of Nehru Place, this temple is built in the shape of a lotus flower and is the last of Seven Major Bhai's temples built around the world, completed in 1986. It is set among the lush green landscaped gardens. The structure is made up of pure white marbles. Adherents of any faith are free to visit the temple and pray or meditate.
HAWA MAHAL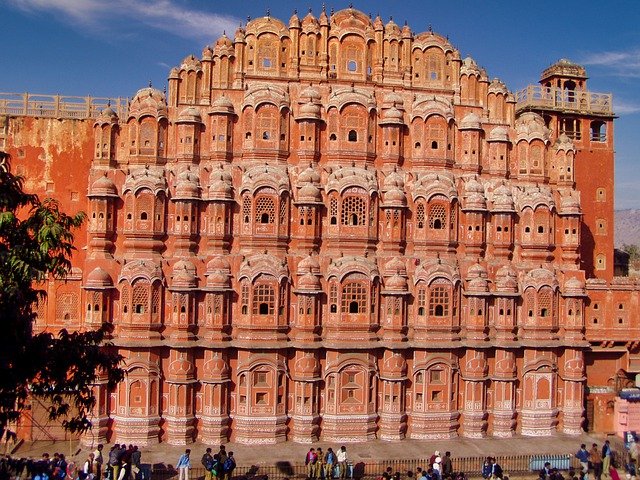 Hawa Mahal is a palace in Jaipur. The structure was built in 1799 by Maharaja Sawai Pratap Singh, grandson of Maharaja Jai Singh, who was the founder of Jaipur. It is built from red and pink sandstone, the palace sits on the edge of the City Palace, Jaipur.
GOLDEN TEMPLE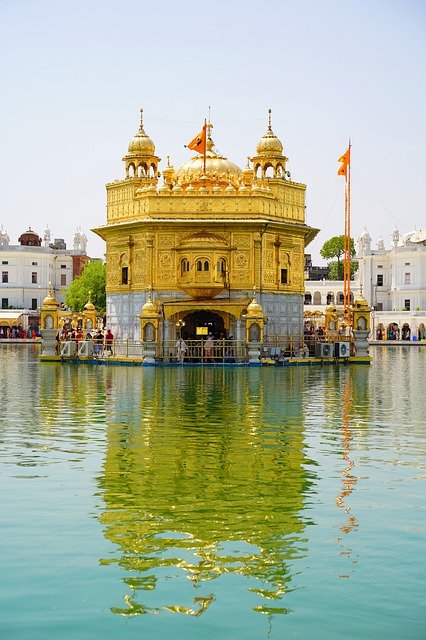 Welcome to Golden Temple, also known as Harmandir Sahib. It is pre-eminent spiritual site of Sikhism. The gurudwara is built around a man-made pool (sarovar) that was completed by the fourth Sikh Guru, Guru Ram Das in 1577. The Golden Temple is an open house of worship for all men and women from all walks of life and faith.
INDIA GATE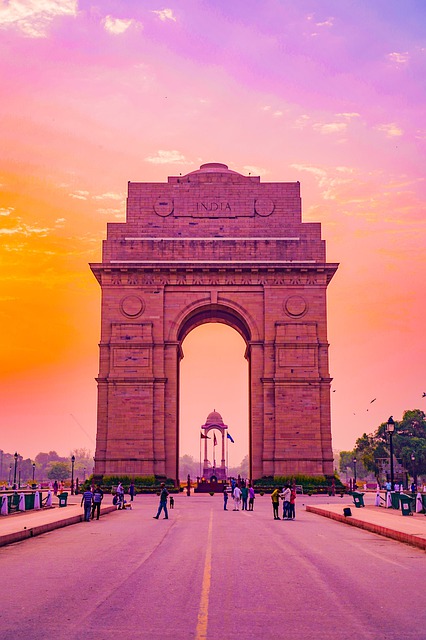 The "India Gate" (formerly known as All India War Memorial) is a war memorial located at the end of Rajpath (formerly called Kingsway), on the eastern edge of the "ceremonial axis" of New Delhi. It is about 138 feet in height. The architect was Sir Edwin Lutyens, an Englishman who designed numerous other war memorials and was also the principal planner of New Delhi.
RED FORT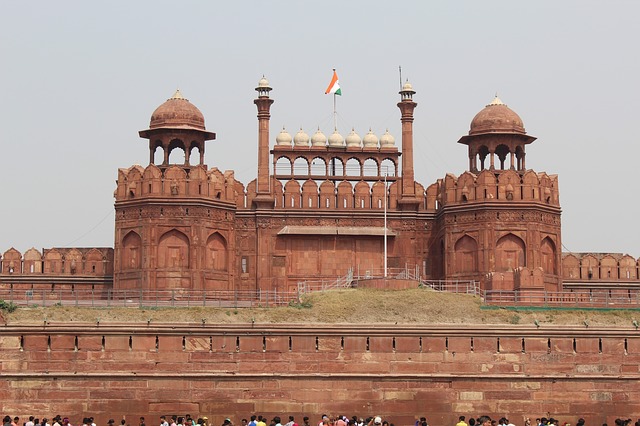 The Red Fort is a historic fort in the City Of Delhi (Old Delhi) that served as the main residence of Mughal Emperors. Emperor Shah Jahan commissioned construction of Red Fort on 12 May, 1638. Originally red and white, its design is credited to architect Ustad Ahmad Lahori, who also constructed the Taj Mahal.
PREM MANDIR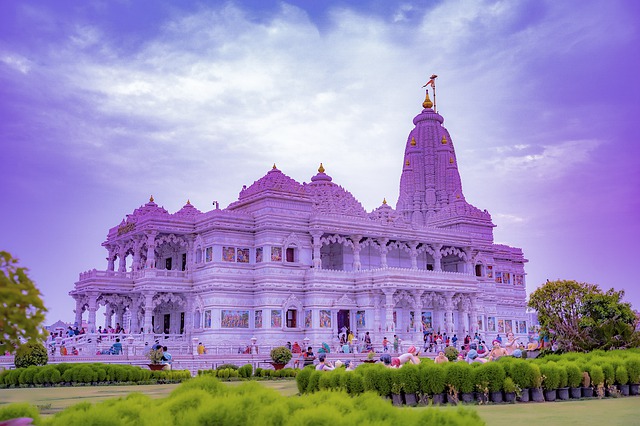 Welcome to the Prem Mandir (The Temple of Divine Love) is a Hindu Temple in Vrindavan, Mathura. It is maintained by Jagadguru Kripalu Parishat, an international non-profit, educational, spiritual and charitable trust. The complex is on 55-acres site on the outskirts of Vrindavan, and is dedicated to Lord Radha Krishna on first level and Sita Ram on second level. Figures of Sri Krishna and his followers depicting important events surrounding the Lord's existence cover the main temple.
PANGONG TSO, LEH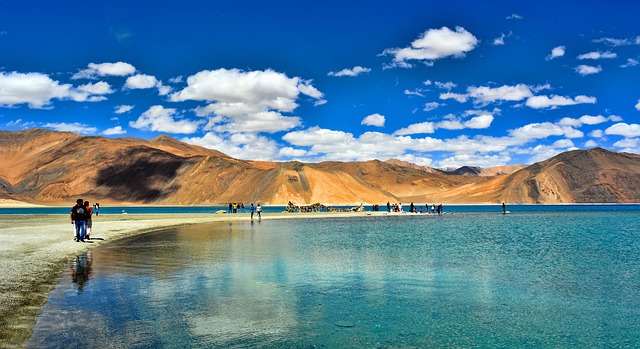 Pangong Tso or Pangong Lake is an endorheic lake spanning eastern Ladak and west Tibet. It is 134 km long and is divided into 5 sublakes called Pangong Tso, Tso Nyak, Rum Tso (twin lakes) and Nyak Tso. It completely freezes during winter, despite being saline water.
AKSHARDHAM TEMPLE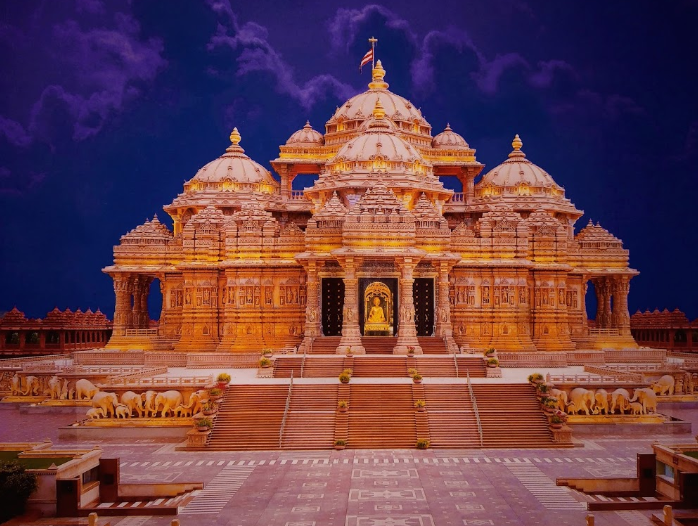 Swaminarayan Akshardham (New Delhi) is a Hindu Temple and a spiritual and cultural campus in Delhi. The temple is close to the border with Noida. The temple was officially opened on 6 November, 2005 by Pramukh Swami Maharaj, in the presence of Dr. A.P.J. Abdul Kalam, Manmohan Singh. The temple, at the centre of complex, was built according to vastu shastra and panchatatra shastra.
JAMA MASJID
The Masjid-i Jehan Numa, commonly known as Jama Masjid in Delhi, is one of the largest mosques in India. It was built by the Mughal Emperor Shah Jahan between 1650 and 1656, at a cost of one million rupees. The courtyard can accomodate more than 25,000 people.
BUDDHA PARK OF RAVANGLA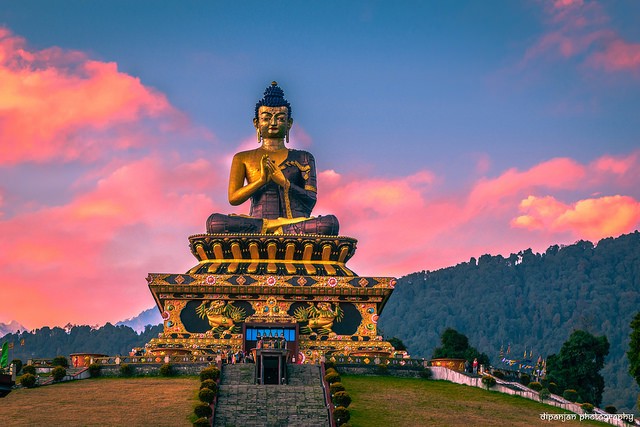 The Buddha Park of Ravangla, also known as Tathagata Tsal is situated in Ravangla near South Sikkim State. It was constructed between 2006 to 2013, and features a 130-foot high statue of Buddha, erected to mark the 2550th, anniversary of the Gautama Buddha. The Buddhist Circuit of the Park was built under the state government project, intended to boost pilgrimage and tourism to the region.
KONARK SUN TEMPLE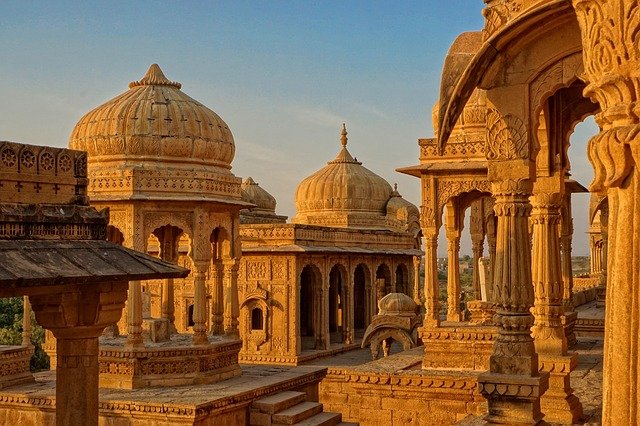 Konark Sun Temple (Konark Surya Mandir) is a 13th-century Sun temple at Konark about 35 km northeast from Puri on the coastline of Odisha. The temple is attributed to the king Narasimhadeva of the Eastern Ganga Dynasty. The temple complex has appearance of 100-foot high chariot with immense wheels and horses, all carved from stone.
Crowned by the Himalyas in the North, and surrounded by the seas on three sides, (namely the Arabia Sea, Bay of Bengal, the Indian Ocean). India is adorned with hill stations, varied landscapes and enchanting backwaters, making it one of the most beautiful countries in the world.
That's all from my side, we will meet at next article.