Hello Readers,
Have you ever suffered a serious heartbreak from someone you loved the most? If yes, then this article is definitely written for you. In this article, we will discuss the break-up or sad songs and how they influence everyone in different ways. Also, we will talk about whether we should enjoy listening to sad songs or not. So let's begin.
Generally, Music is that important part of everyone's life that brings a graceful smile to our soul and blossoms our monotonous garland of life. Music has different definitions for different people around the world, but the common quality of Music that's defined by everyone is- MUSIC IS EQUAL TO PEACE. Isn't it!
So today we will talk about something which is enjoyable and trending among everyone- The BreakUp Songs!!!
Usually, The BreakUp songs must be felt and enjoyed by the person who has suffered it but nowadays, even the teenagers or a single person(who have never been in a relationship ever) enjoys it a lot. Also, the singers and composers are turning their way from Romantic and Pop Music to the BreakUp and Sad ones just because, it's the need of the hour.
It's a non-arguable fact that breakup and sad songs are soft and soothing to our ears, it doesn't blast our brain and senses with the excessive loud background music like Pop or Party Songs. The lyrics are also meaningful and seem to be related to the person who has suffered heartache. There was a time when people used to enjoy party songs with related yet abusive lyrics that pretend to heal your heart but later, it made you feel depressed and drown in the thoughts of that person again. Right!!
But nowadays, people are again enjoying and falling in love with good and meaningful songs simply because they have understood the fact that 'MUSIC IS MADE JUST TO RELAX YOUR MIND, CONSOLE YOUR SOUL AND MAKE YOU FORGET ALL THE NEGATIVITY IN YOUR HEAD'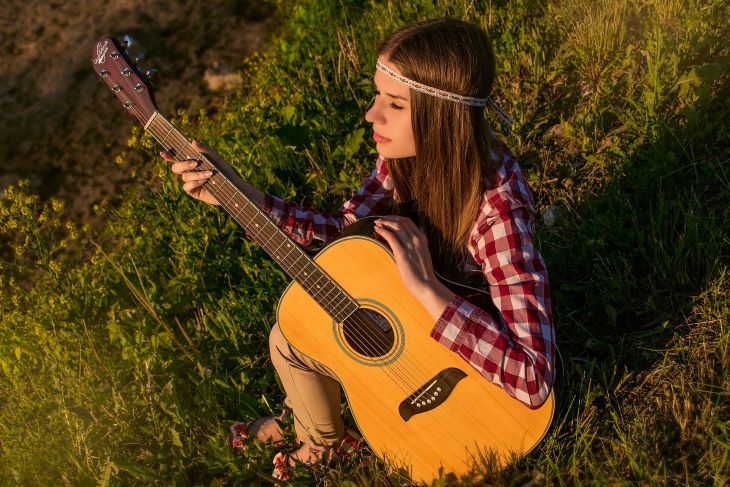 We all had a bizarre misunderstanding about BreakUp songs and Sad Music, that it will lead a normal person to fall into depression because of the fact that 'Music always have a straight impact on your Mood.' If you are Happy and listen to some cheerful music, it will make you more energetic and if you listen to a sad song in a gloomy mood, you will feel more depressed. It's just a Myth created by our orthodox mind.
Researchers have proved that Sad Songs will not make you feel sad instead they will console your broken heart by its overwhelming and relatable lyrics. We all know that when we suffer something worst in our life, we just need someone's shoulder to cry upon, someone's hand to wipe out our tears, and someone's soothing words to make us believe that everything will be okay once again. The BreakUp Songs does the same.
Today, people are not comfortable in sharing their love-life or relationship status with anyone, they keep it a top secret because people nowadays are way too serious about their privacy and possessiveness over their partner, which lead them to enjoy and suffer all the moments of their relationship alone. And in the situation of Breakup, music is the only companion for them to get rid out of their heartache.
Researchers have also found that Sad Songs make people recover from any kind of Pain or Heartbreak twenty times faster than listening to any other type of music, considering the fact that, BreakUp Songs will take a person to the extreme end of sadness where he/she cannot find anything worse beyond that point and ultimately the person will surely find out the reason to not to suffer anymore because of the practically temporary thing called BreakUp.
In the conclusion part of this article, I will definitely suggest everyone should LISTEN, FEEL AND ENJOY Sad and Breakup songs(considering the facts) as it reduces the stress level, makes you more peaceful, and helps you to recover from any kind of Mental Pain comparatively faster. And always remember the purpose of Music explained by Billy Joel-
"I think Music in itself is healing. It's an explosive expression of Humanity. It's something we are all touched by. No matter what culture we are from, EVERYONE LOVES MUSIC."
Thank You!