The Family Man is an Indian action drama web series. This web series elucidates the story of a middle-class man who is secretly working as an intelligence officer for T.A.S.C – a fictitious branch of the National Investigation Agency.
CAST: This web series prominently stars –
1. Manoj Bajpayee as Srikant Tiwari, an analyst at TASC.
2. Priyamani as Suchita Iyer Tiwari, as Srikant's wife.
3. Sharib Hashmi as JK Talpade, Srikant's colleague at TASC.
4. Gul Panag as Saloni, Srikant's commanding officer.
5. Neeraj Madhav as Moosa Rahman.
PLOT:
The web series revolves around the story Srikant Tiwari, who works as an analyst at TASC. He is a married man with two kids. In the first season, he follows the investigation of a potential terrorist attack, while discovering his unsettled family life. The show is inspired by real newspaper articles.
REVIEW –
The Family Man is an edgy drama web series which tells the story a middle-class man who works for a special cell of the National Investigation Agency. Unlike the famous 'sacred games', this show remains to be eminently accessible while still retaining its finesse. The story begins by showing that the Indian Coast Guard Captures three ISIS terrorists in the Arabian Sea near Kochi, while Force One is tasked to handle the transportation of this personnel under TASC supervision.
On the other hand, Srikant's daughter is on the verge of suspension from her school for her activities. Then follows the scene where one of the ISIS officers tries to escape in Mumbai, which results in shooting by Force One. The best part here was how Srikant convinces Moosa, one of the ISIS operatives to surrender. Meanwhile, in Pakistan, Major Sameer was planning in India to force India to take military action, by planting a scooter bomb which is considered by Major Sameer for Mission Zulfiqar.
This web series is undoubtedly packed with drama and real incidents that are taking place in the country but are not shown by media under political pressure and power. This is an entirely 'one-man show', well handled by Manoj Bajpayee and the detailed acting brings out the best in his character. What will surely impress you about this series is the humour content, the inherent funny contradiction between being a hardened spy and a vulnerable family man, who is an irresponsible father. Directors, Raj and DK dig deeper into the dim realities of the numerous real-life annoying
moments in a normal middle-class house, here Srikant is investigating the case of the terrorist organization and is simultaneously fielding his family issues – wife's complaints and meeting the school principal.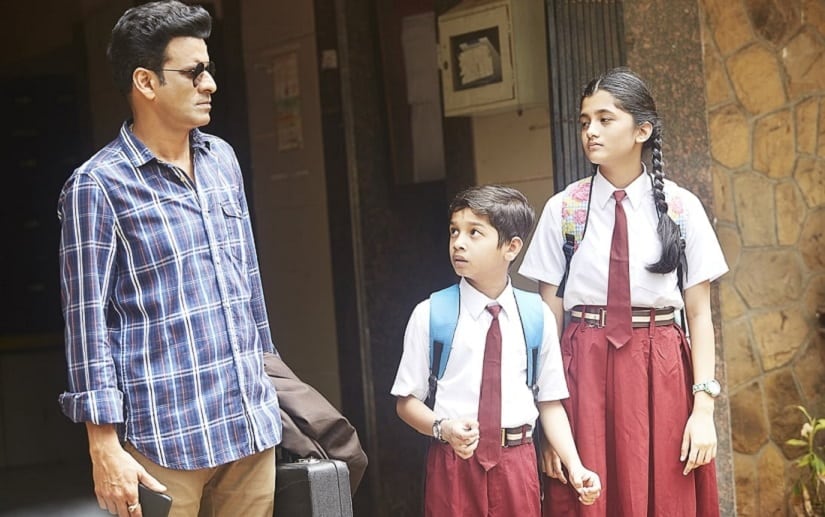 The Family Man takes in a lot, it is several movies of different genres rolled in one. It is a perfect example that explains to dedicate ourselves to a bigger purpose, we have to lose one part of us, here Srikant sacrifices his family life to serve the bigger purpose – the country's security. It also shows how fortunate we are as a middle-class family and it is equally important to value the family time. This is a must-watch series for all the action-packed drama!