Songs are a very essential part of a human's life which affects the emotional development. Music is referred as a "universal language". Everyone enjoys music, either by singing and listening or playing it through an instrument. It spreads happiness and joy in one's life. Also, we cannot ignore the fact that songs are good for our memory. Do you remember? While writing your exam, your mind gets flooded with the lyrics of your favorite songs. This shows that you remember the lyrics more than your academic stuff. A cup of coffee with chill music provides you the best possible vibes. Remember when you used to solve mathematical equations while enjoying your favorite playlist. Now let's talk about the magic wand of bollywood songs, which have added a spice to our lives.
You might have fallen in love once? And of course, you have heard several love songs. Have a look over the lyrics of "KINNA SONA" by "Sunil Kamath". It goes like - " Tere saath mein ho subah, Tu hi sabse pehle ho haan. Raaton mein baatein teri, Naa neend ko de jagah. Tere paas harpal rahun, Yahi aarzu hai meri. Saanson mein teri mehek, Ho haathon mein haath tera ". After listening to this amazing creation, even a single person feels like a committed one or dating someone. People often find themselves in a separate fantasy world after listening to love songs.
Satinder Sartaaj's "UDAARIYAAN" is a soulful romantic songs which redefines love in every possible way. It starts with - " Ho lavaan ishq-e di ambri udaarian, Saanu pyaar diyaan chadiyaan khumaariyaan, Mere pair na zameen utte lagde, Lakhan chashme mohabbatan de vagde, Raati mithe mithe supne vi thagde Na gall mere bass di rahi ".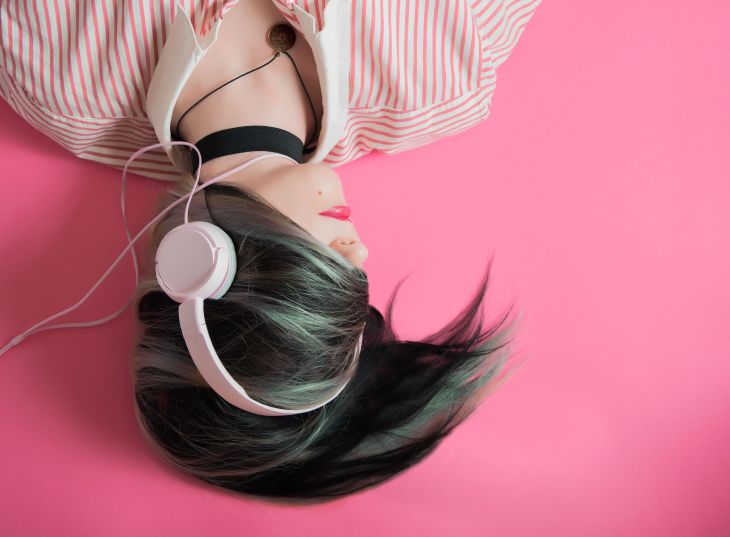 Oh wait ! How can we forget about inspiring and motivational songs which are a good mood changer. The lyrics of "AASHAYEIN " are penned by Mir Ali Husain, which goes like - " Har koshish me ho vaar vaar, kare dariyon ko aar paar. Aashayein aashayein aashayein. Toofano ko cheer ke, manzilon ko cheen le ". Such songs act as a powerful neurological tool, which makes us feel positive and joyful.
Let's have a look over the lyrics my personal favorite song by Tanishkaa Sanghvi named "EK ZINDAGI ". " Sabki rok hai, tok hai, nok hai, jhok hai. Par dil mein phir bhi hope hai, Hai na!! Life thodi hard hai, Andekhe card hai, Par hum bhi to star hain, Hain na!! Ke ek zindagi meri sau khwahishan, Main jeena, main jeena, main poori tarah ".
At last, I would suggest the readers to have a glance over the songs picked by me. In the end, songs add more importance to one's life, whether you enjoy pop music or slow reverb songs. So, keep enjoying your taste.