In today's world, WhatsApp has become an inevitable necessity among every person. Here are few of the most important updates in WhatsApp.
Disappearing messages
This is not a default feature of WhatsApp. If we enable this feature, chats with the person will automatically delete after 7 days. We can also change the time period according to our wish. In case of group chats, this feature can be enabled by group admins only.
WhatsApp pay
This is an alternative for people who use Google Pay and Phonepe. If the number used in WhatsApp is the same as the number linked to your bank account, you can use this feature.
WhatsApp search- advanced
This is a great feature to save our time. Now, we can search for chats, photos, videos, GIFS, documents, audios and links sent by various people through the search icon in WhatsApp. This is a great option for sorting out files sent by a particular person from a group. When you search for anything, the messaging app will show search results from chat history and also display options to search the same keyword for photos, links, and videos.
Delete files
The files received in WhatsApp are by default saved in your mobile phone's internal memory. This inturn decreases our storage space fastly. Now, WhatsApp has a solution for this. We can sort out large files easily and delete them. We can find out the usage of storage space by clicking on the settings option of WhatsApp and selecting manage storage from the tab storage and data. There we can have two categories indicating mostly forwarded and more than 5 mb. From there we can delete the unnecessary files.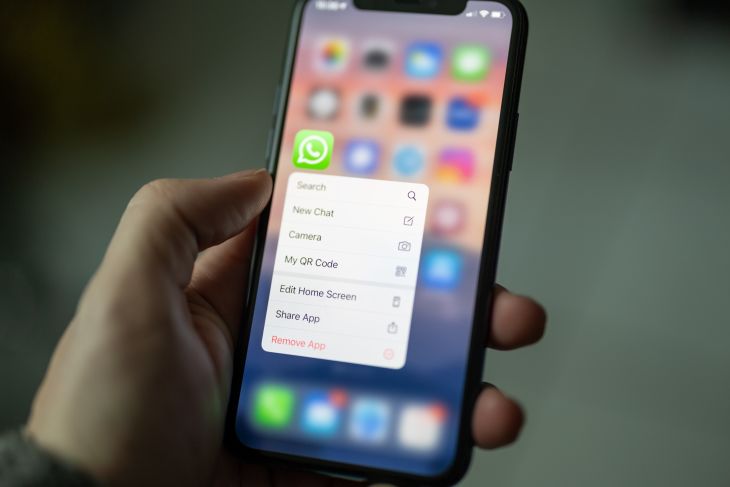 Customisable wallpapers
Now there is a new option for customising wallpapers. With this, users can now make their chats personal and distinguishable by putting a custom wallpaper for important or favourite chats.
Different ringtone for group calls
Now we can enable a new ringtone for group calls through WhatsApp. Thus the users can distinguish between group calls and personal calls. Now WhatsApp has also extended the participant limit to eight users to help people connect better during the pandemic.
QR codes
This feature has made it easier for users to add new contacts. To add any user using QR code, all you need to do is scan their QR code to add them to your contacts.
Dark mode
The dark theme definitely helped offer relief to our eyes while chatting at night. To enable the dark theme, we have to click on settings and select theme from chat tab. It will show you three options, including Light, Dark, and System Default. By clicking on dark , we can enable dark mode.
Mute notification permanently
WhatsApp added the ability to mute WhatsApp groups or personal chats forever. Users can go to the three-dotted icon and tap on Mute notifications. Here, the messaging service will give you three options, including 8 hours, 1 week and Always. You can then select the option as per your need.
These are the most important updates new to WhatsApp.