At some point in time, we all wished to turn back time to undo a few things, do some things differently. Such a thought made me write a letter addressed to myself (if only this letter could travel in time and reached my younger self in time. Sigh!)
Dear Younger Me,
             I will not ask you how life has been for you lately because I know that you are doing great. I am proud of the way you are living life now.
                 Now that you have turned 18, you are an "adult"! I know that you have been wanting to be one from the age of 15 so that Dad can allow you to drive that two-wheeler. Teenage life must be exciting, but life in the 30s is not boring either. I am not worried to come home late in the evening, I am not financially broke by the end of the month. I am re-living childhood through our daughter. So, life is still good.
         I am happy and contented now but I still wish you knew a few things. I want to share those with you and maybe guide you a little. Well yes! I know you hate being advised, but all I can say is read the whole letter and then decide it for yourself. Let me list them out before my coffee gets cold, my age catches up and I forget them.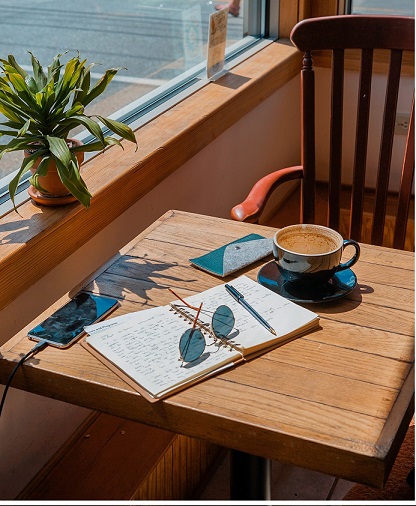 I know you have tons of 'friends' around you now, but do not expect all of them to stick around forever. There are toxic people in the garb of friends. Do not fall for their selfish deeds, hollow words, and fake promises. Be observant and save yourself from heartbreak. It is okay if you will not find them too, as they will teach you some valuable lessons too. All you will need is just a handful of friends and trust me those genuine ones will be for keeps.
         You might just want to grow up fast and you have plans. But for now, take things slow. Worry less; laugh a lot more, complain less; and cherish a little more, do not stick to a plan always; be random at times. It is okay and things will turn out to be a little different than what you planned, but you will still not regret doing them.
         You think you are not good enough because people around you are not happy with you. Do not trust them, you are good enough. You will be surrounded by people in life who will love you selflessly with all your weaknesses, failures, and flaws. You will be asked to fit into their 'perfect boxes', do not listen to them, and just be you!
         Be Independent. Learn to cook, manage your room, shop, handle money, in short, do everything by yourself without any help. Start saving and investing your money. These are much more essential than you think they are. These are life skills, and you must learn. Period.
          You will eventually move out of our parent's house. They are getting old but still, they will continue to pamper you. Fight more and share more with your brother. You will not get to spend a lot of quality time will everyone as a family. Life will keep everyone busy so make the most of it RIGHT NOW and spend more time with Mom, Dad, and brother! Listen to them more often because now I have a daughter, I am trying to be just like Mum.
         As the years pass by, you will realize that money can buy many things but not Health and Peace. Make them a priority now. Our body will not endure your torture forever. I am paying the price for your negligence. So, once you are done reading this letter, go for a walk and throw that chips packet right away. This will calm you down and you will find peace too!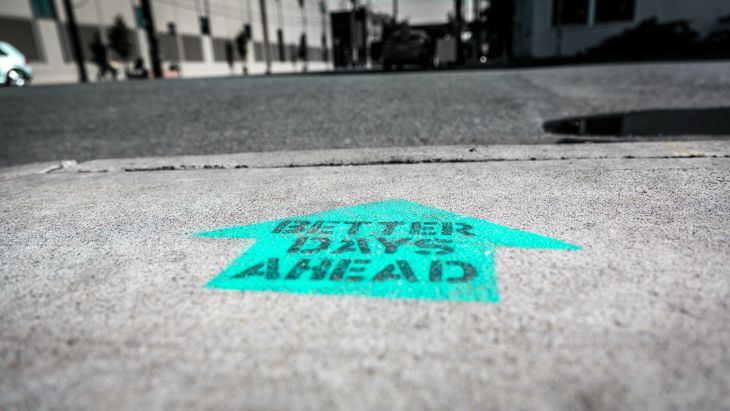 Now, let me also give a glimpse of how your future looks. Things are 'smarter' than most people. I do not use those bulky PCs anymore; all I need is a small phone. And can you believe, these phones do not have buttons and this phone is my camera, Walkman, bank, and TV too?! Typing a message does not make our fingers sore anymore. 
         I no longer must 'develop' the photos. I click tons of photos and forget about them. I don't revisit and cherish them as you do.  
         Orkut and the Yahoo messenger are dead and long gone. I have hundreds of 'friends' on a similar thing called Facebook, but I barely talk to any of them.
          In closing, I want to say that I am extremely proud of you because I wouldn't ever be me if you weren't you. Given a chance, I would love to be 'you' again, but I am also happy being 'me'. I hope you learn your lessons soon and become a better 'me'. But, even if you don't, you will still have a wonderful life ahead. There will be disappointing and painful moments ahead but there are lovely and everlasting memories too. Trust me it is going to be a fantastic ride!
P.S. That tall, curly-haired boy in the class that isn't paying any attention now is going to be your husband. So, do not worry, just hang in there. 
Love, 
The Older and Wiser You.