Nowadays webs series is all around the internet . To utilise your time and keep yourself entertained, watch these ten Indian web series on various streaming platforms. This pandemic i have watch some the amazing web series and want you to tell you my top 3 that i think everyone should watch at least once in there life time .
1) Special Ops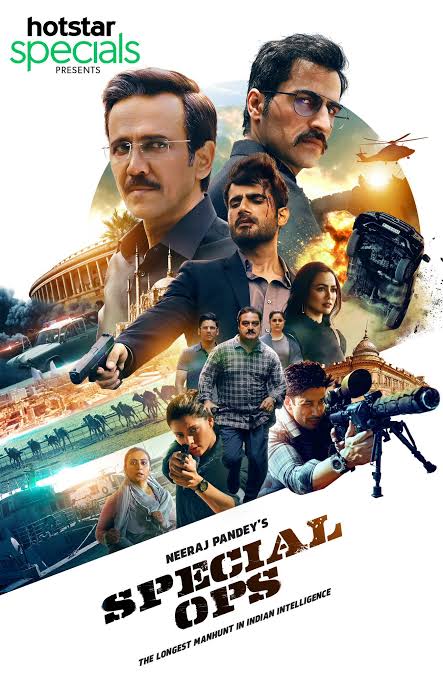 Stream on :- Amazon prime
Rating:- 5/5 points
Genre :- Thriller
Episode:- 8
The acting is A1 , characters are amazing. Its one of favorite series and i want every single indian to watch it. I literally finished this in 2 days . I was literally mindblown from the twist . Its a family friendly series ,you can watch with yr parent .Tell now talk about the amazing plot:-
The simple acting of K.K.Menon amazed me .Karan as Farooq Ali really impressed me and it was shocking to see him working this beautiful as we have seen him mostly doing anchoring for reality shows.The story revolves around study of pattern of terror attacks and a disguised mastermind behind all these. It doesnt focus on specific events as it appear from the trailer but is about assertiveness of an officer on his investigation which others reject considering a theory.All the episodes are so related to each other which leaves a spark at the end of each episode and apparently cling you throughout the season. Whole team has given a remarkable performance which highlights the efforts whole caste has put on.
Everyone has delivered their best.Overall the series is impressive
2) Sex education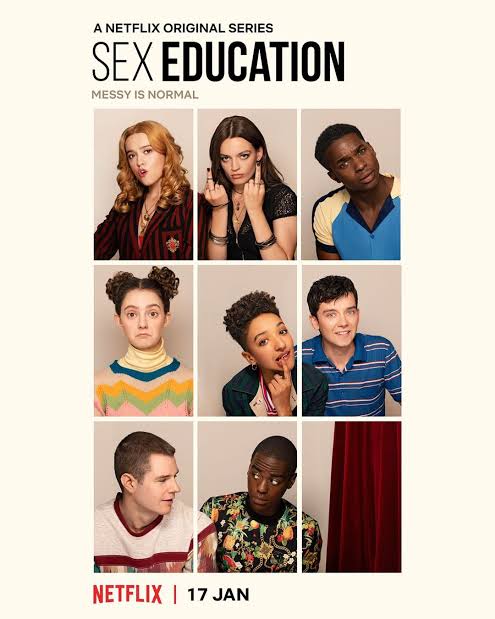 Stream on:- Netflix
Rating :-5/5 points
Genre:- Comedy drama
Episode:- season 1 and 2 ( Each season has 8 episode)
The best show on Netflix, it's somehow both light, funny and heartfelt but also very responsible, mature and genuine.
Sex Education is so much more than its title suggests, there are raunchy scenes throughout but this show focuses more on how sex affects teenagers socially and psychologically. Its never judgemental about anyone's sexuality or desires and instead insists upon teaching people that its okay to feel the way you do and its okay to be confused and teaches us how to deal with those feelings.The characters are fantastic and well-rounded, the writers aren't scared to show them as flawed individuals with problems. The three main characters (Otis, Eric and Maeve) are the heart of the show, they have a lot of depth and are relateable with genuinely fantastic acting, the beautiful relationship between Otis and Maeve being the highlight as they have some great chemistry and dialogue together. It's also refreshing to see some positive masculinity with Otis, a white straight guy and Eric a black gay guy as they are both supportive and understanding of each other without it devolving into petty jokes(The dance scene between them made me cry). The side characters are also brilliant as they don't just represent people of certain sexuality or color but also because they are three dimensional characters that have opinions and problems of their own. Everything about this show is top tier in my opinion, I'm absolutely obsessed with everything in this show (I haven't stop thinking about it since I finished) and I think every teenager should watch it, even older people should watch it as there is a lot for all of us to still learn. Can't wait for Season 3.
3) Kota factory :-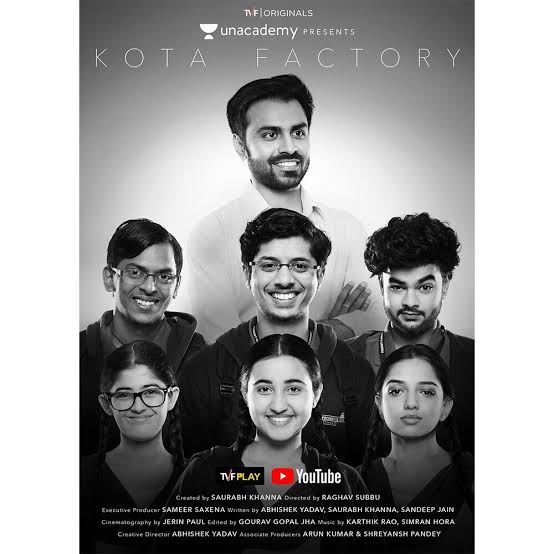 Stream on :- Youtube
Rating:- 4.7/5 points
Genre :-comedy drama
Episode:- 5
One of the best web series i came across till date. Vaibhav, the main character of the series is one of them to which everyone can relate at some point of time. The way of depicting every small details about the journey of the student is really good. Some of the lines of this series is really inspirational and gives motivation like- "If you are the smartest in the class, then you are in the wrong class". Also it beautifully portrays how Vaibhav had to let go his friends and overcomes his infatuation to achieve the goal for which he came into Kota(IIT).