Hello my dear readers ,
We all are heard about twitter and many of us have used to.In this article , you are going to learn the History of twitter.
Before wasting your precious time ,now let start this article .
Firstly ,we all have to know the meaning of twitter ,how to use twitter ,then we learn about history of twitter .
⚜Twitter is a social social networking where people communicate to otherin tweets (short messages in twitter is called tweets).
⚜Twitter is posting short messages for anyone who follow you on twitter with the hope that your words are useful and intersting to someone in your audience.
When anyone asks us about twitter , it is the real answer among them that twitter used by only celebrities and political parties.
So ,let see why Celebrities like twitter :
Now ,twitter has become one of the most social platform because it is both personal and rapid .CELEBRITIES used twitter to build a personal connection with their .fans.
Their fans can relate with the celebrity directly onTwitter which has unlimited number of followerswhich makes celebrities to be friends with their fans.
Through twitter ,many celebrities express their ideas communicate with their fans and also promote their films.
Now ,Let see
The TWISTORY -HISTORY OF TWITTER:
How Was Twitter Found :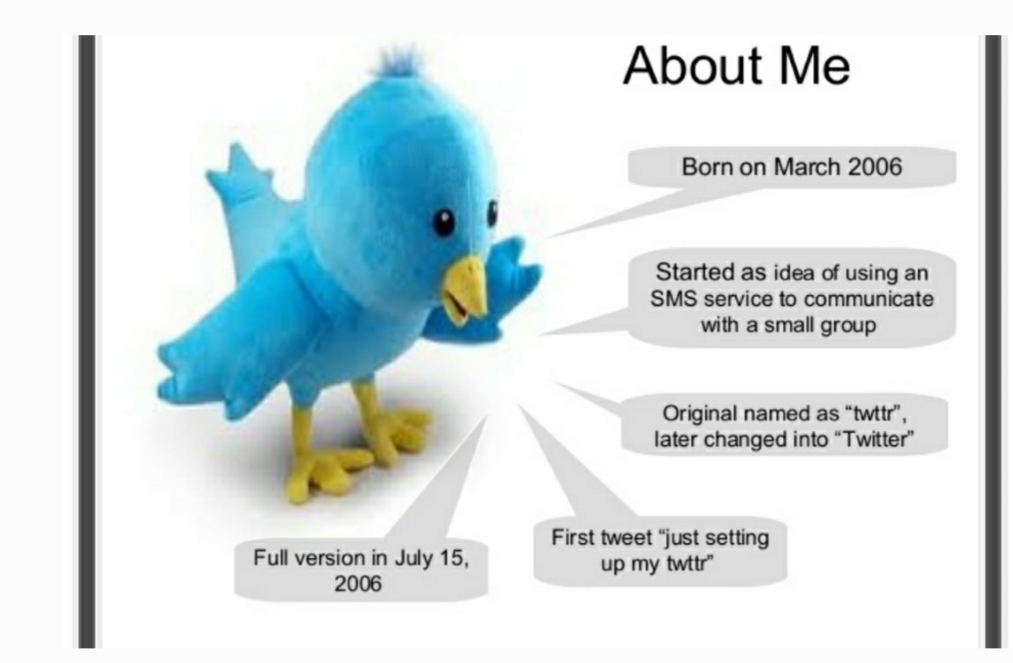 Twitter was created by jack Dorsey,Noah Glass,Biz stone and Evan Willams In March 2006 and launched in july of that year.
By 2012, 100 million users posted 340 million tweets per day,
Jack Dorsey a undergraduate student at New York university
.He introduced the idea to make small groups using SMS service.
Why Twitter old name changed?
I am sure you all dont know that twttr is an old name of twitter.
If twttris old name ,then why it is changed .Now let see the reason of it
 Willam inspired by flickr and the Five character length of AmericanSMS short codes.
The domain name twitter .com is already used six months after launch of twttr
The Crew purchased the domain and changed the name of the service from twttr to twitter.
Backstory Behined Twiiter logo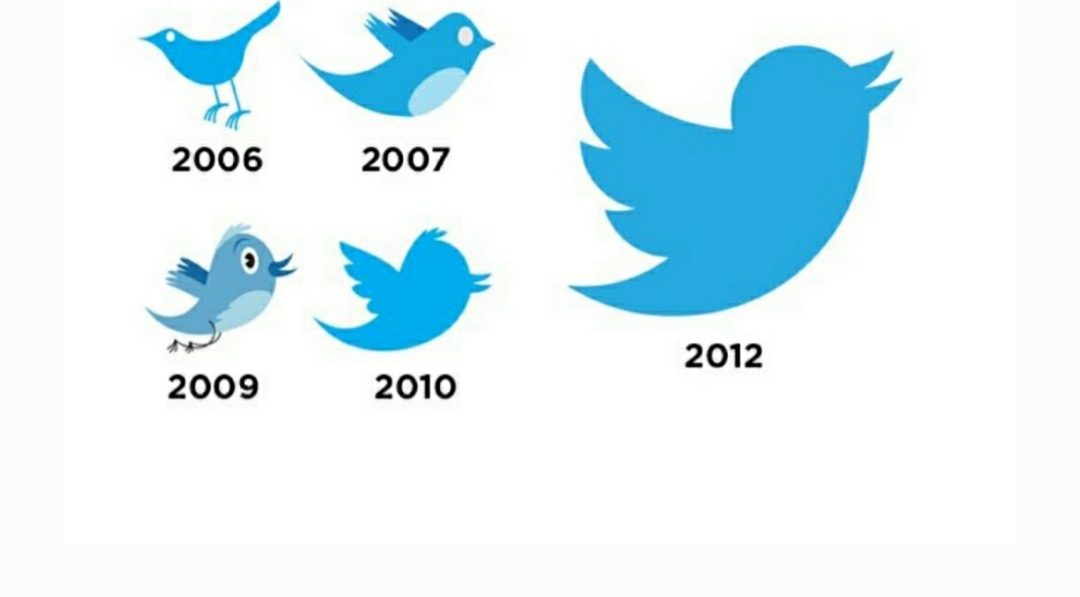 Twitter first logo is designed in 2006. It was very simple design in which company name mentioned and they used white background and bird. Company name written in blue font .
In 2010 ,twitter become a popular, and this is the reason to create a new logo.
So ,Twitter hire a team of designer who drew a new bird based off the original iStock image.This logo "larry bird "(after basketball player larry bird ) served as company logo for 2 years.
BY 2012 ,Twitter had become popular and it is decided to remove the company name from emblem and make bird more dynamic and expressive. The bird convey the message of independence.
I can say with confidence that you all have not read history of twitter ,so this is glance for them:
📌Type of business -Public
📌Type of site - News ,social networking sites
📌Founded -March 2006 ,it
means 14 years ago
📌Founder -Jack dorsey
Noah glass
Biz stone
Evan williams .
📌Logo -larry bird .
📌Old name -twttr.
Now Let see twitter as a education tool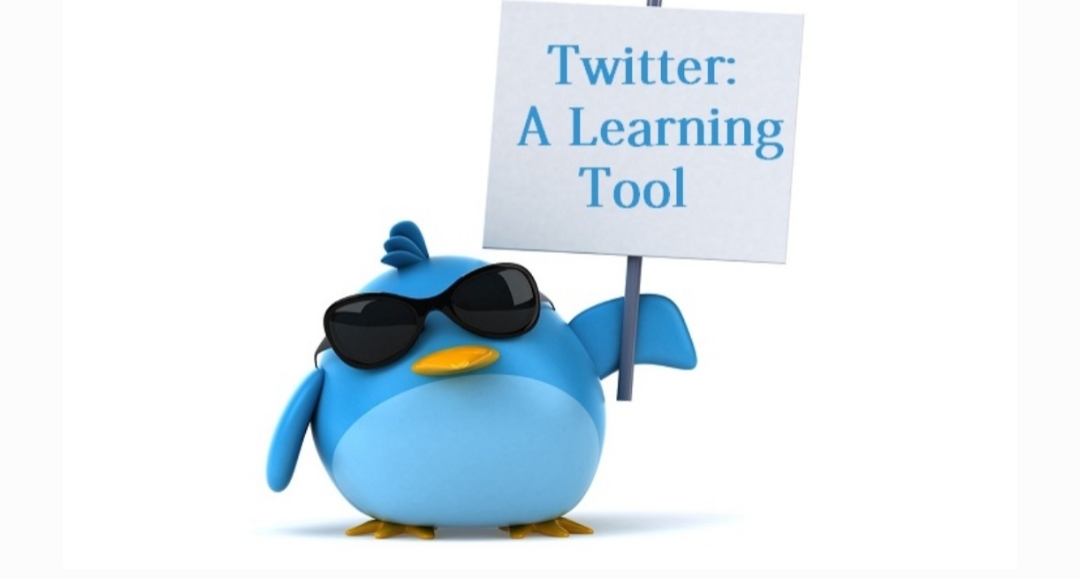 Now twitter has become a perfect tool for education and communication to most of colleges.
Twitter act like a backbone,I compare twitter with backbone because The way backbone handle our body ,In same ways ,twitter  promote students interactions, especially in large-lecture courses
Twitter is become preference of many student and teachers because with the help of twitter teachers encourage of students and knowledge is shared from one student to other student.
Final Thoughts :
After learning the Twistory of twitter ,Jack dorsey ,Noah glass,Biz Stone ,mainly three person created twitter.
I conculde that twitter has become popular in students academics as well as politicians and general public .