Today is the day we all eagerly waited for.
Today is the starting date of the two days festival at Madhav Uncle's place. We are on our way to Uncle's place. Grandpa has lived with him since the death of Grandma.
Madhav Uncle is the eldest brother of my mother. She has 2 sisters also, Maya and Meera. Madhav Uncle has two sons, Ashwin and Arun. Ashwin has just joined for a degree and Arun studies in 10 th std. I have a younger brother, Arjun who studies in 6 th std. Meera Aunty has one daughter, Arya and Maya aunty, has a baby nearly one year old.
Oh! Sorry. I forgot to introduce myself. I am Anjali, studying in 11 th std. So we had a clear picture of my family.
We just reached Madhav Uncle's house, and Meera Aunty has already arrived. Now we are waiting for Maya Aunty and her cute little baby.
We had our lunch after Maya aunty arrived. Grandpa was very happy seeing us together.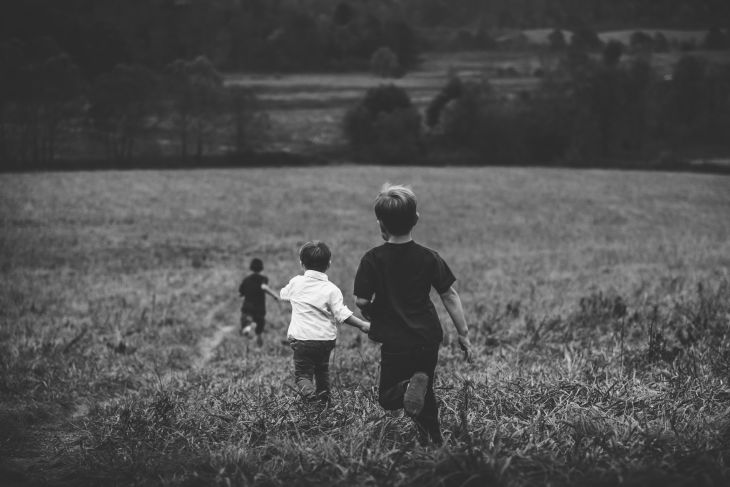 It was in the evening we went to temple, till then we were busy playing with our baby girl and chit chatting with each other.
We reached late coming back from temple. It was at that time we noticed that the nearby house looked so abandoned. Last year, there lived an unmarried lady, Neha. She was so nice to us and spent the whole two days with us. But we couldn't find her this time. I asked Ashwin about it. I saw a sort of fear in his eyes.
He said," it was almost six months ago. She told us she was going to her hometown and will return in two days. It was on the fourth day that we saw her death body lying in front of her house. We don't know much about it. But from then nobody goes to that side."
I became really sad and at the same time too curious. He was telling the incident so fastly, without much explanation. I understood that he was hiding something from us. I started nagging him to make him tell more about it. Atlast, he had to surrender, he called me alone and told ," I am not sure what happened to her. But I heard a rumour that she was gang-raped by some drug addicts. I don't know whether it's true. And two months ago, some of our neighbours said that they saw her ghost roaming around the house. We were so afraid. That is the reason why the house remains abandoned. I didn't want to scare the children by telling this. That is why I didn't tell this in front of everyone. "
I couldn't sleep the whole night. I have read in newspapers about girls being raped and murdered, but I never had thought of such an incident happening to someone I knew. Moreover, the mention of her ghost roaming around, made me shiver from head to toe.
Next day was more difficult for me. I couldn't resist thinking about it. I felt like someone wanted me to go into that house. I couldn't stop myself. I made sure that no one saw me going there.
The door was not locked. I got in with utmost curiosity. I was surprised that I was not fearing or shivering. I didn't even know why I wanted to go there.
The first thing that I saw was a photograph, with 4 people. I could identify her, but not the others. Maybe that was her family. Next what I noticed was something weird. All over the house, I could only see photos of aeroplanes, helicopters and some women pilots. It was then I remembered that she always wanted to be a pilot. That was her life goal. She always used to talk about her dream of being a pilot and what all sacrifices she had done for it. I feel so sorry that she couldn't achieve her dream.
I really felt so angry at those murderers. They need to be punished.
I couldn't stay there longer. I know that my family will find out soon that I am not at home. So I need to rush. I didn't tell anyone about this, not even Ashwin.
One year passed…
I used to think about Neha, but there was nothing I could do. But I always prayed that the murderers should be punished.
It's again festival time. We went to Madhav Uncle's house on the first day of the festival. Neha's house has become really a mess. I didn't want to make myself sad by thinking about it. As usual, we went to the temple in the evening.
But when we came back, there was a huge crowd in front of the house. We couldn't understand what happened. When we came nearer, Madhav Uncle's friend told us that three drug addicts were found dead in front of Neha's house. They were a headache for the whole neighborhood.
It was at that moment that someone commented," they must be Neha's murderers. Atlast she had taken revenge on them!"