"There is no limit to what we, as women , can accomplish."
~Michelle Obama
Every year, Women's day is celebrated on 8th March as a appreciation, love and respect for all the women. Many people out there in society believe that the gender gap not really exits and some are also of the belief that the efforts made by individuals cannot actually make difference to the gender gap that exists in the society. These beliefs have over the years debilitated the power of women.
Most Mothers, wives, sisters, daughters, aunts have this notion that sacrificing something for someone you love is the ultimate way to let them know you care for them.They give up careers to rear children, they stop wearing a certain kinds of clothes to appease their husbands, they change their lifestyle to keep their in-laws happy. Not just that, women take pride in their ability to sacrifice.
Let's take an example , in most of the houses , women are forced to marry as soon as they hit a particular age and in case ,the in laws are not supportive , then whole career of that woman is gone! Then comes the pressure of having a child immediately after marriage.
We see it everywhere in our society, from pop culture to workplace policies and legislation ,It stems from a traditionally gendered delegation of roles within a household. The man is automatically assigned the role of primary breadwinner, and the woman is automatically given the responsibilities of childcare and other domestic labour, whether or not she is also employed.Venus Navalta, CEO of IPG Mediabrands Philippines, says that the matriarchal society means that portraying women's sacrifices in ads is a normalcy.
Remember, the times when 1 piece of cake used to be less than the members of the family , then there were our mothers who never ate so that no one feels the shortage, that's the sacrifice they have been practicing even without knowing it in the name of love!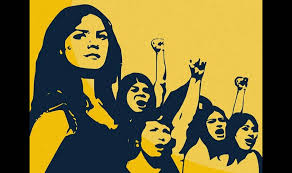 All i want to say is just acknowledge their sacrifices and make them feel good about themselves.
Also,It's high time we stop rejecting women simply because of their skin colour , it's highly demeaning for a women, which becomes a cause of their low self esteem.
The decision of what a woman want's to do should totally be left to her , it's her wish if she wants to work after marriage or not, have children when she's ready.For years we have witnessed a deep rooted patriarchy which is based on the concept of women sacrifice!
This relevancy comes by portraying reality as a reflection of how society has progressed.Brands that have understood this play a big role in reassuring women and getting them to step out of their comfort zones to achieve their dreams and desires. This resonates much better with millennial women and allows those brands to gain better traction.